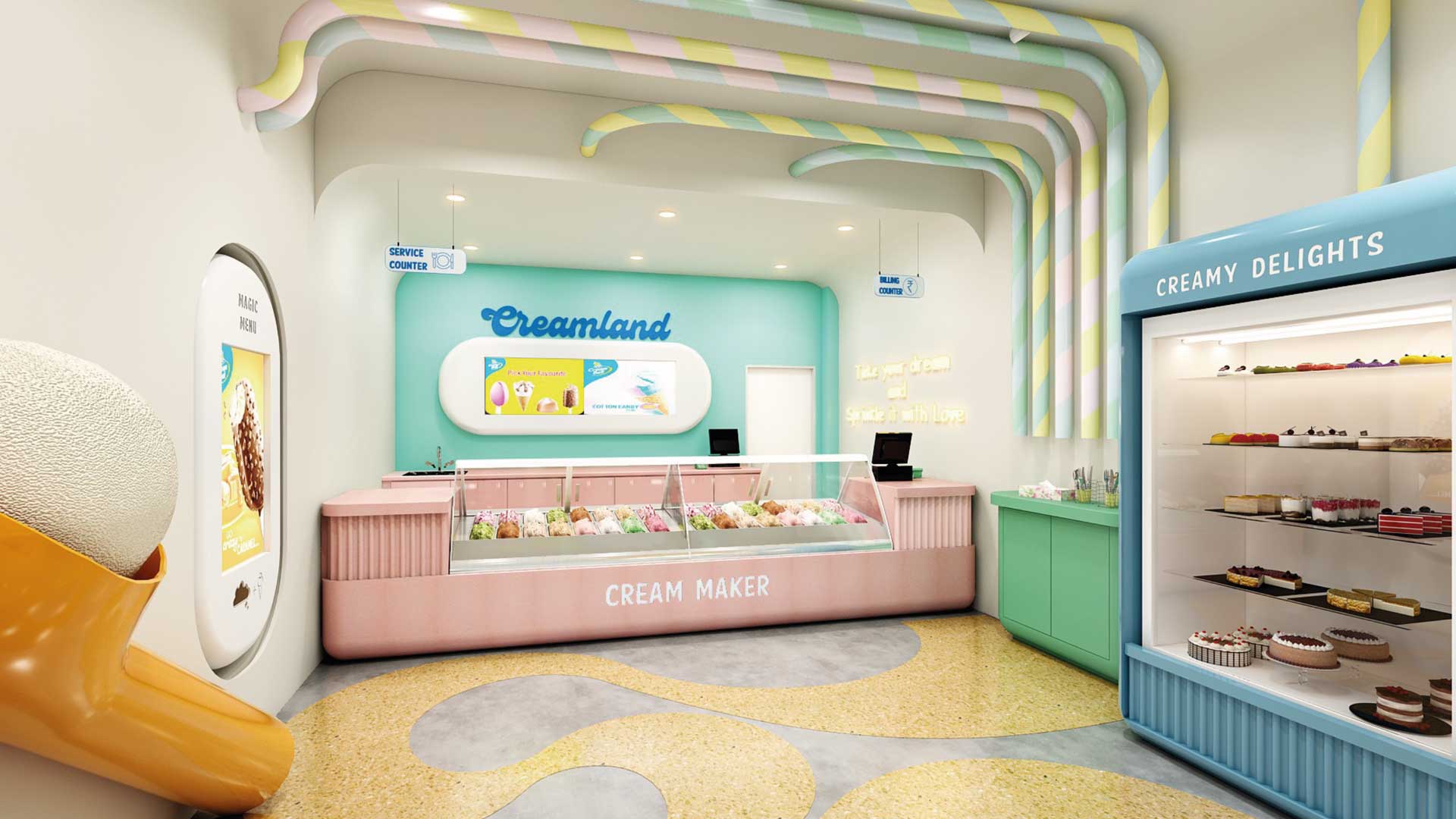 STORE CONCEPT– "Life is Better with Friends and Ice Cream"
With a concept routed in the simple enjoyment we experience when eating an ice cream, instilled with memories of childhood, and the excitement and joy of the discovery of something new, Cream Bell "CreamLand" provides a space where you can re-engage with that childlike wonder and discover the many flavours of Cream Bell.
Taking cues from the wave of experiential venues and the rise of gamification in the retail playground along with the 'on trend' design styling from the latest contemporary sweet treat retailers, the interior offers a sense of fun and curiosity with a bright internal palette, coupled with simple 'soft' and oversized forms to create a moment of childlike escapism balanced with a contemporary edge.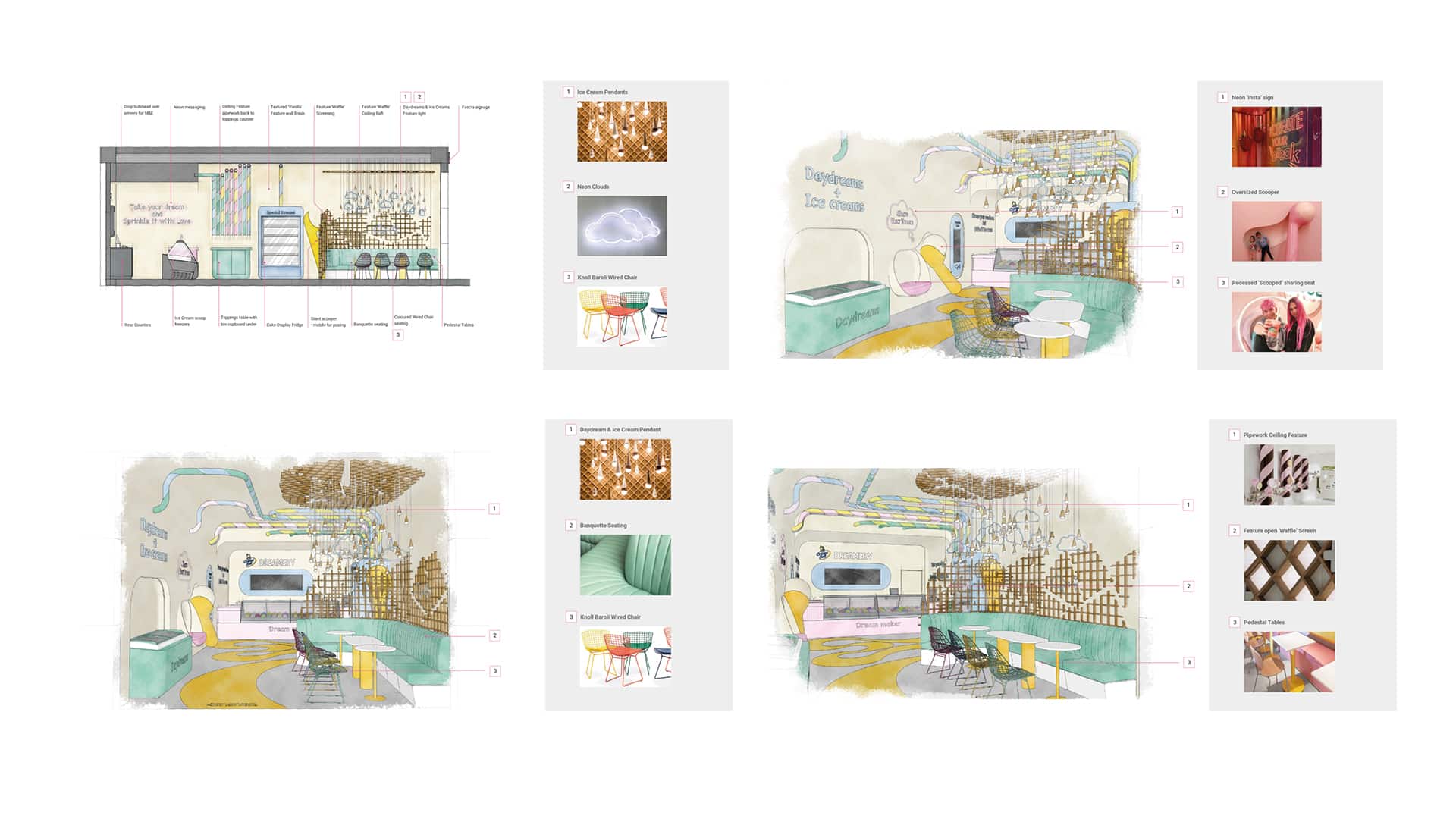 The interior palette was inspired by the colours and textures of the desserts themselves, the softer forms, the vibrant tones tempered by hues of vanilla and creams, with warm tones of the waffle, its regimented pattern rolled or fractured in to shards.