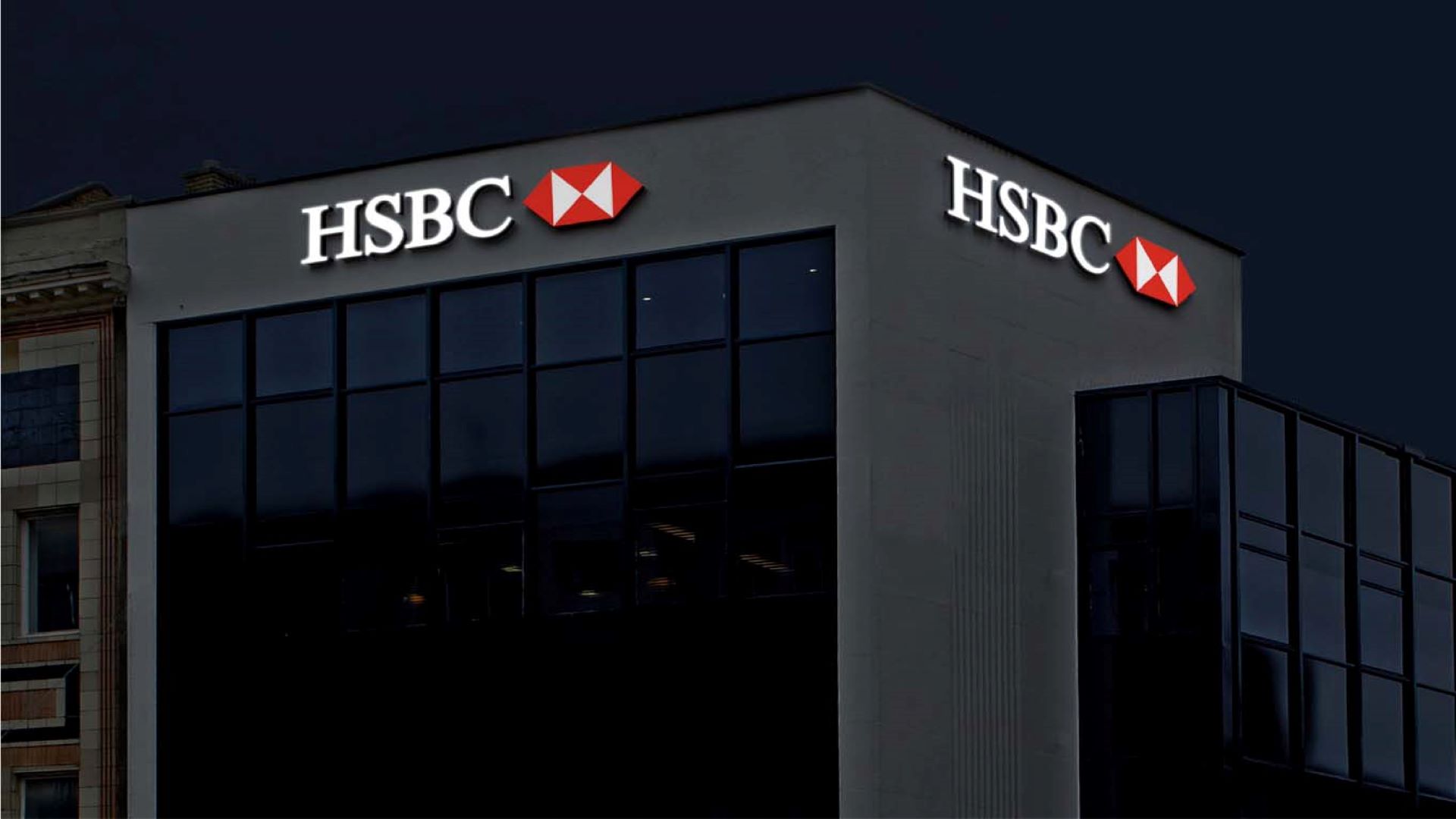 The Brief
To develop and deliver a global branding programme across 85 countries, including workplace branding, wayfinding and external signage.
HSBC Group Design sought to create individual designs for their workplaces around the world, to reinforce the Employer Brand and to enrich the workspace.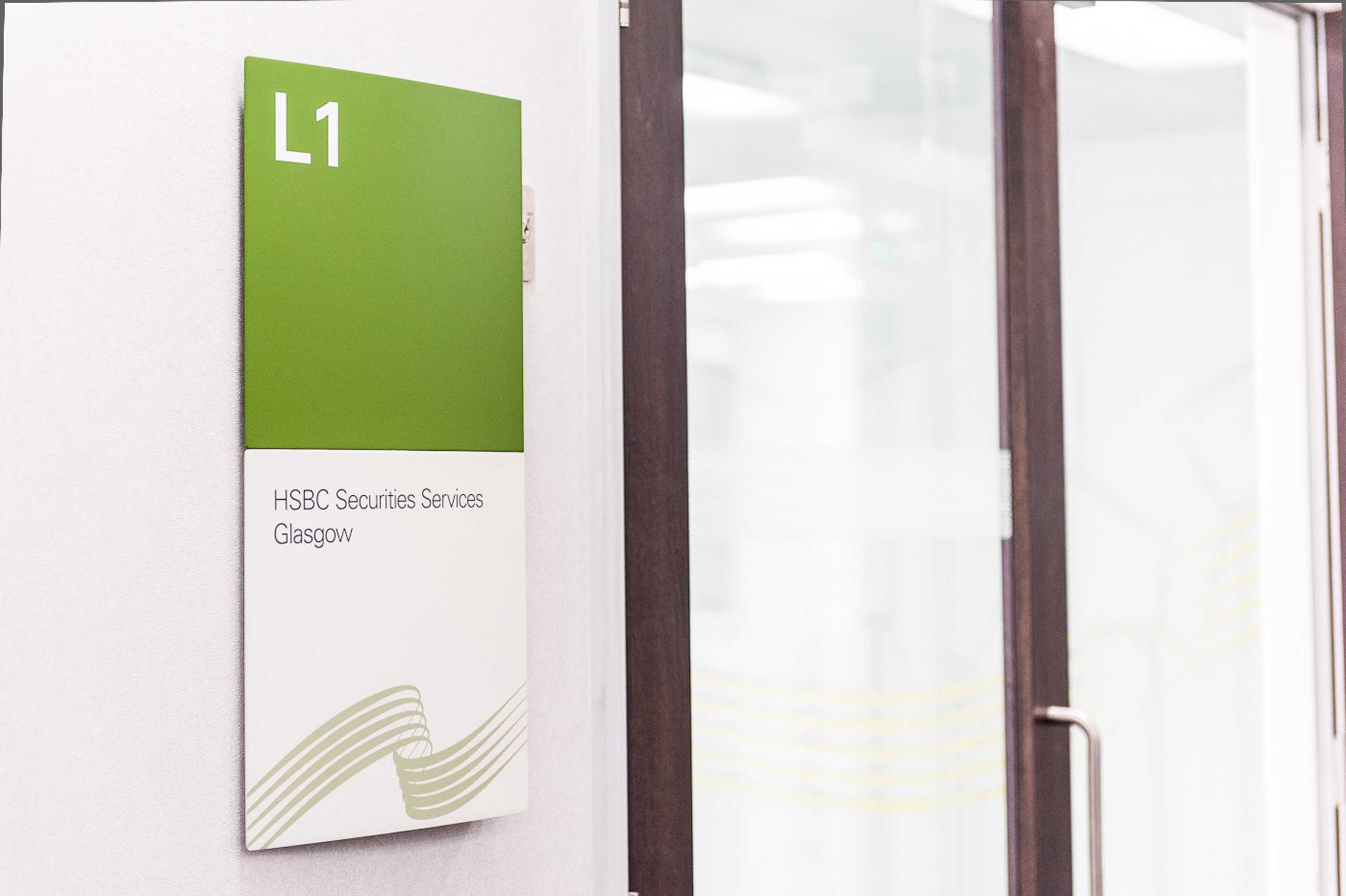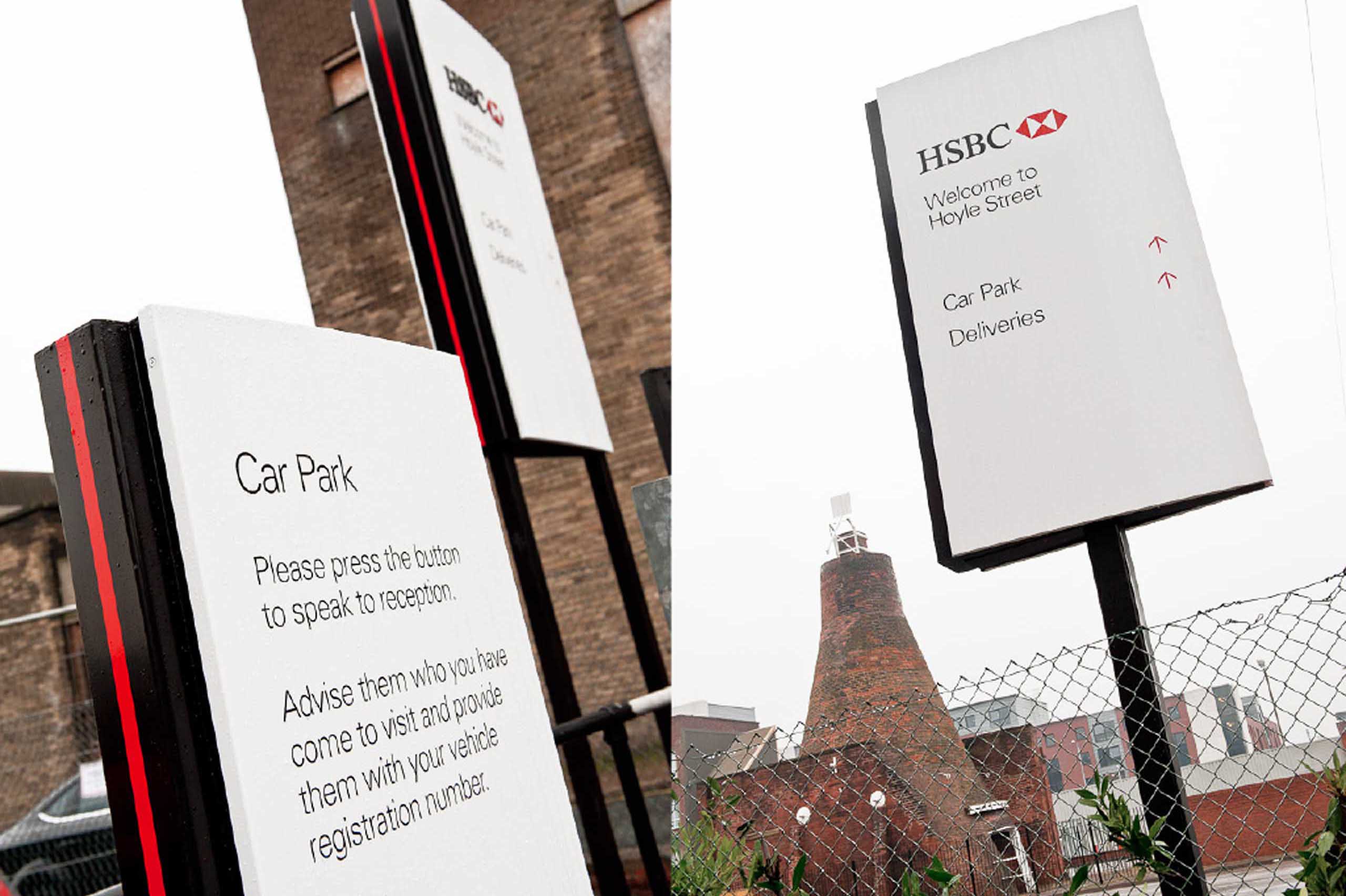 Developing and delivering the HSBC Employer Brand
We worked with HSBC to develop, design and implement a global branding programme that brought brand consistency to their work spaces but at the same time, allowed for local customisation.
At the hub of this large-scale and award-winning programme, we provided central control and input in terms of design, rollout, material specification and installation.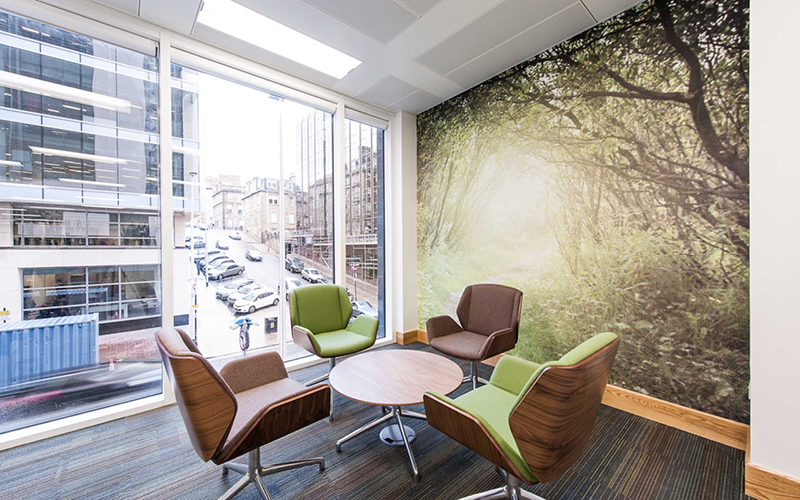 The implementation strategy was based on central control but delivered by our local project managers and our local network.
This provided HSBC with the scope to deliver consistent but customised designs internationally, resulting in better engagement, lower costs and quicker delivery times.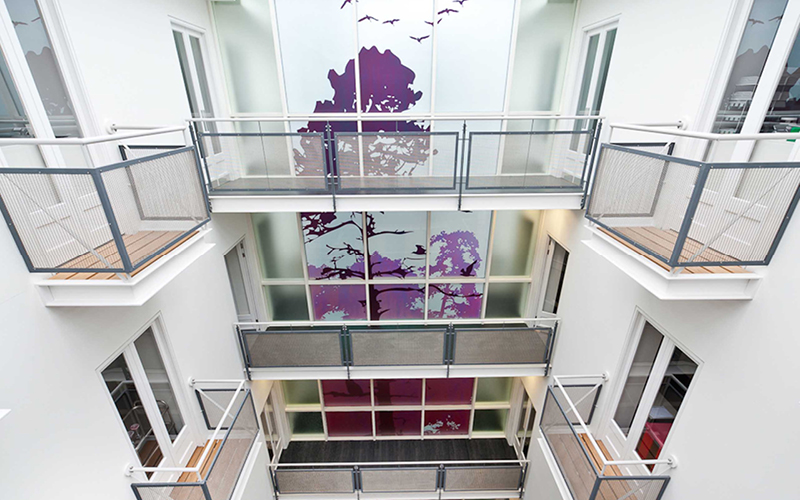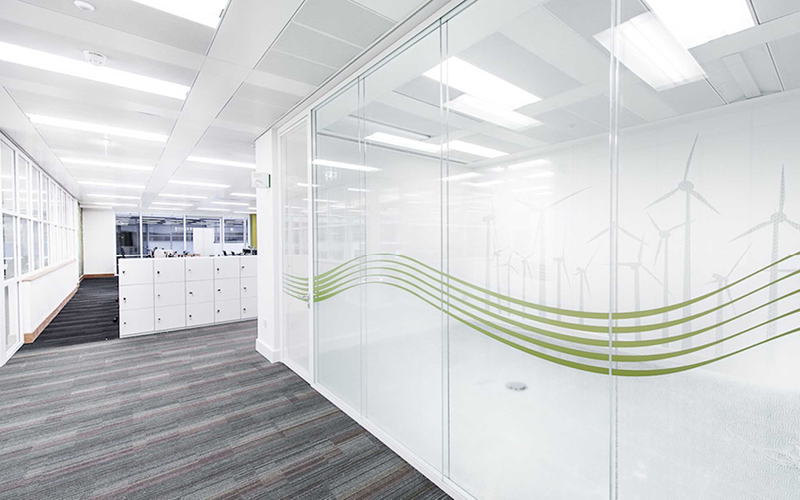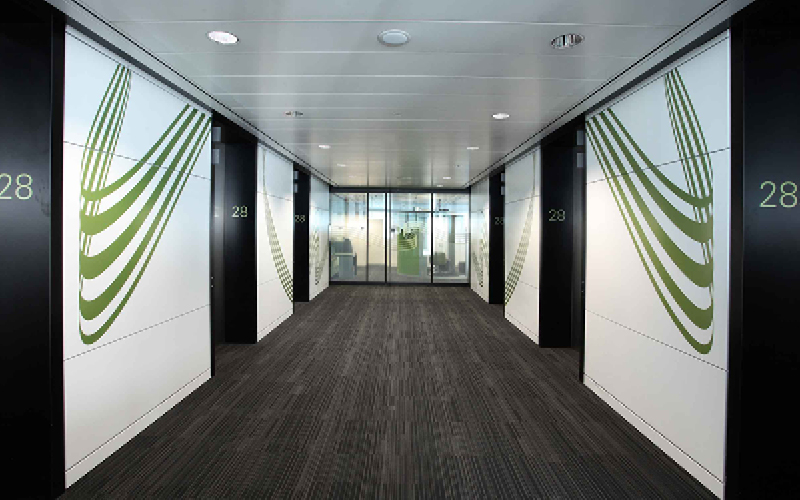 The environment's important
An environmental approach to signage was adopted. To minimise costs and carbon footprint, all the specified materials were sourced locally, environmentally friendly and recyclable.
Through careful choice of innovative mechanical sign designs,  we helped to reduce the on-going cost of ownership by allowing maintenance staff to easily carry out day-to-day additions, moves and changes.
We're proud to have won three international awards for our global branding programme for HSBC.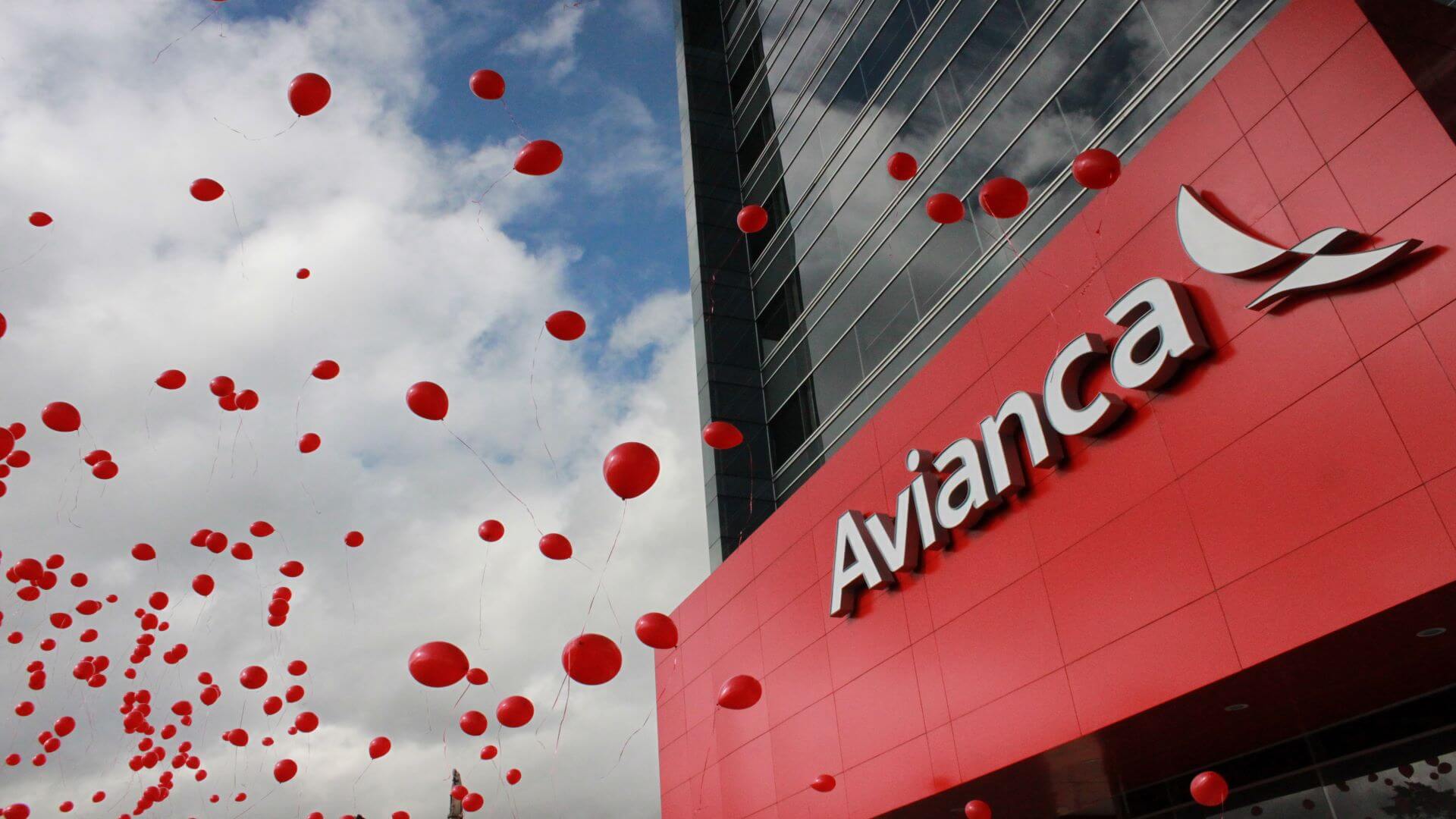 THE BRIEF
To implement Avianca's new brand identity across airports and ticket offices globally.
When Colombia's national airline took over TACA airlines and expanded their coverage in Latin Ameria, they decided to rebrand.
'Speed was essential and GLIMMA really rose to the challenge. They succeeded in delivering our new branding in 29 countries across four continents, rebranding more than 80 airports and 220 ticket offices within just 180 days.'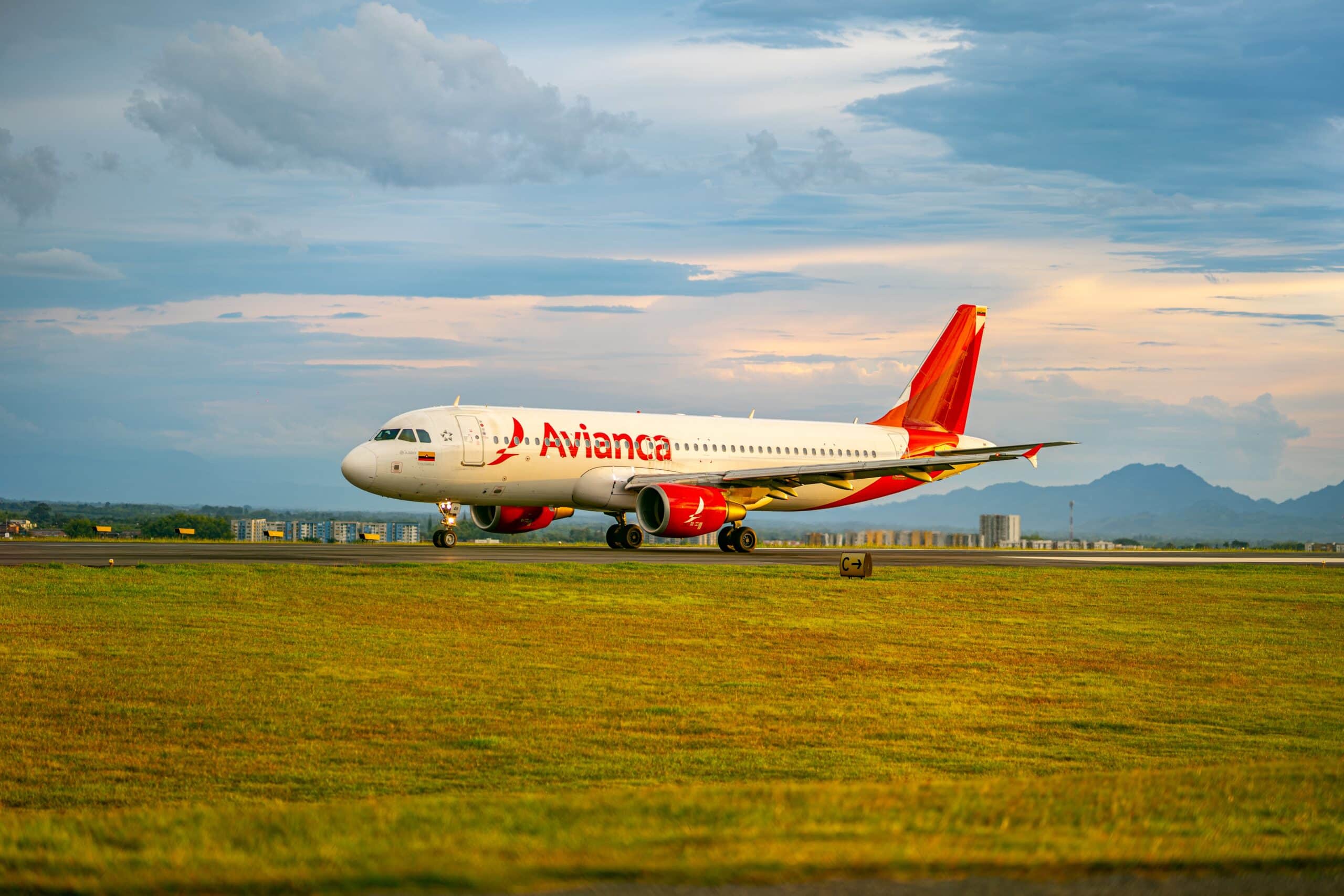 HOW DO YOU DELIVER A REBRAND IN 84 AIRPORTS IN JUST 180 DAYS?
Their new brand identity was created by Lippincott. Our role was to fully rebrand over 300 locations in the new brand identity, whilst keeping the design under wraps until launch day.
Working closely with their designated Rebrand team – HR, Marketing and Corporate Affairs – we started by undertaking a full audit of all their branded assets. This included real estate, fleet air, ground fleet and every brand touch point (including digital).
The rebrand covered every possible element – paint, digital screens, graphics, signage, point of sales materials, office branding and their entire ground fleet.
LOCAL KNOWLEDGE
We project managed the implementation of the rebrand from our offices in Mexico and Colombia.
The local knowledge of our network was critical in understanding cross-border restrictions, particulary given the senstive nature of airport environments. It also helped in providing multi-lingual signage solutions.
Avianca's award winning rebrand and our role was featured in the UK's top branding publication 'Communicate'.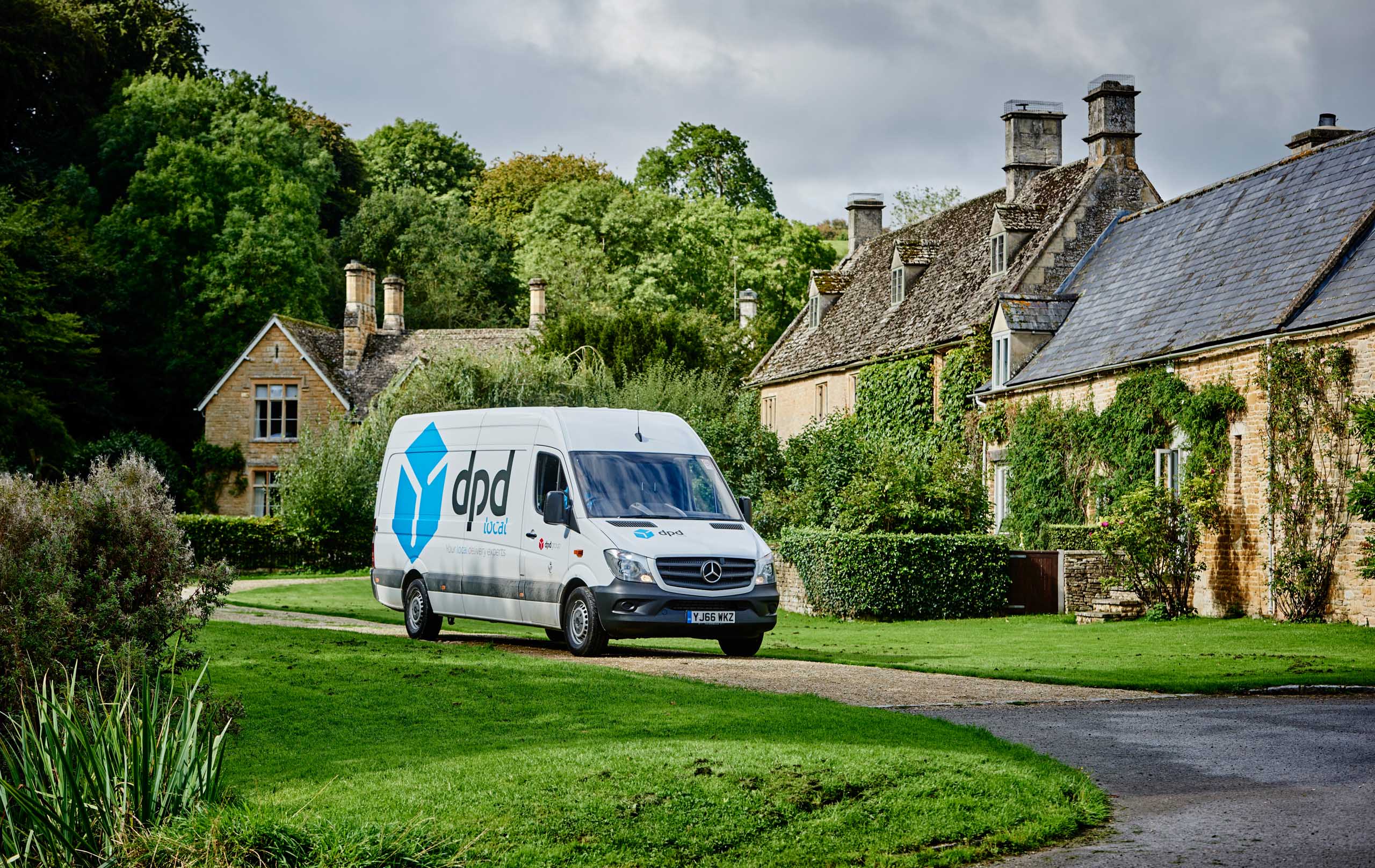 Aura Brand Solutions represents our operation in the UK. Commissioned by DPD to rebrand their entire fleet in the United Kingdom, our team also drew upon its international expertise, as part of the GLIMMA network, to develop a specification for the rollout of the rebrand across the rest of the European fleet.
The rebrand was prompted by the need to consolidate the branding of 4,500 vehicles across multiple markets.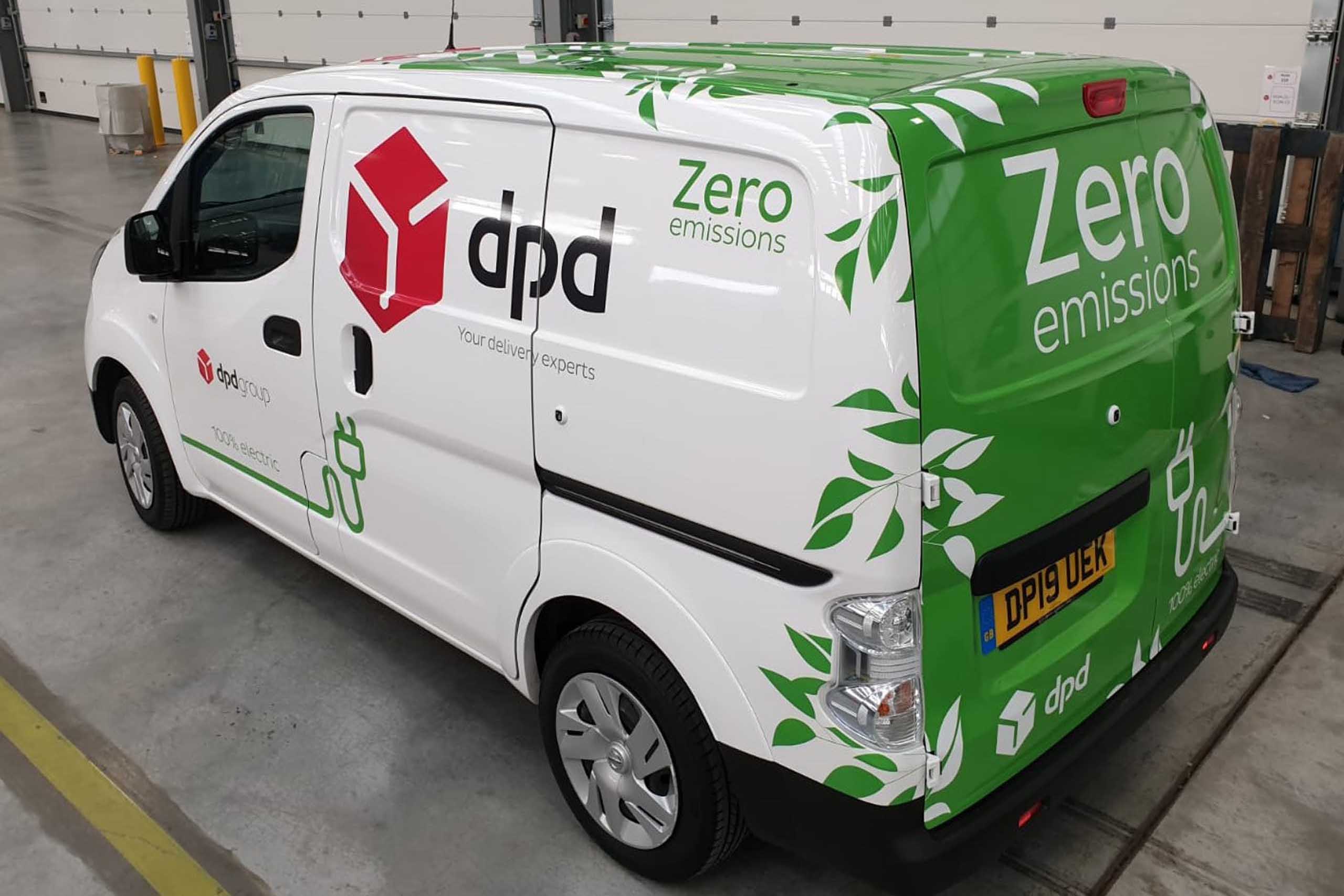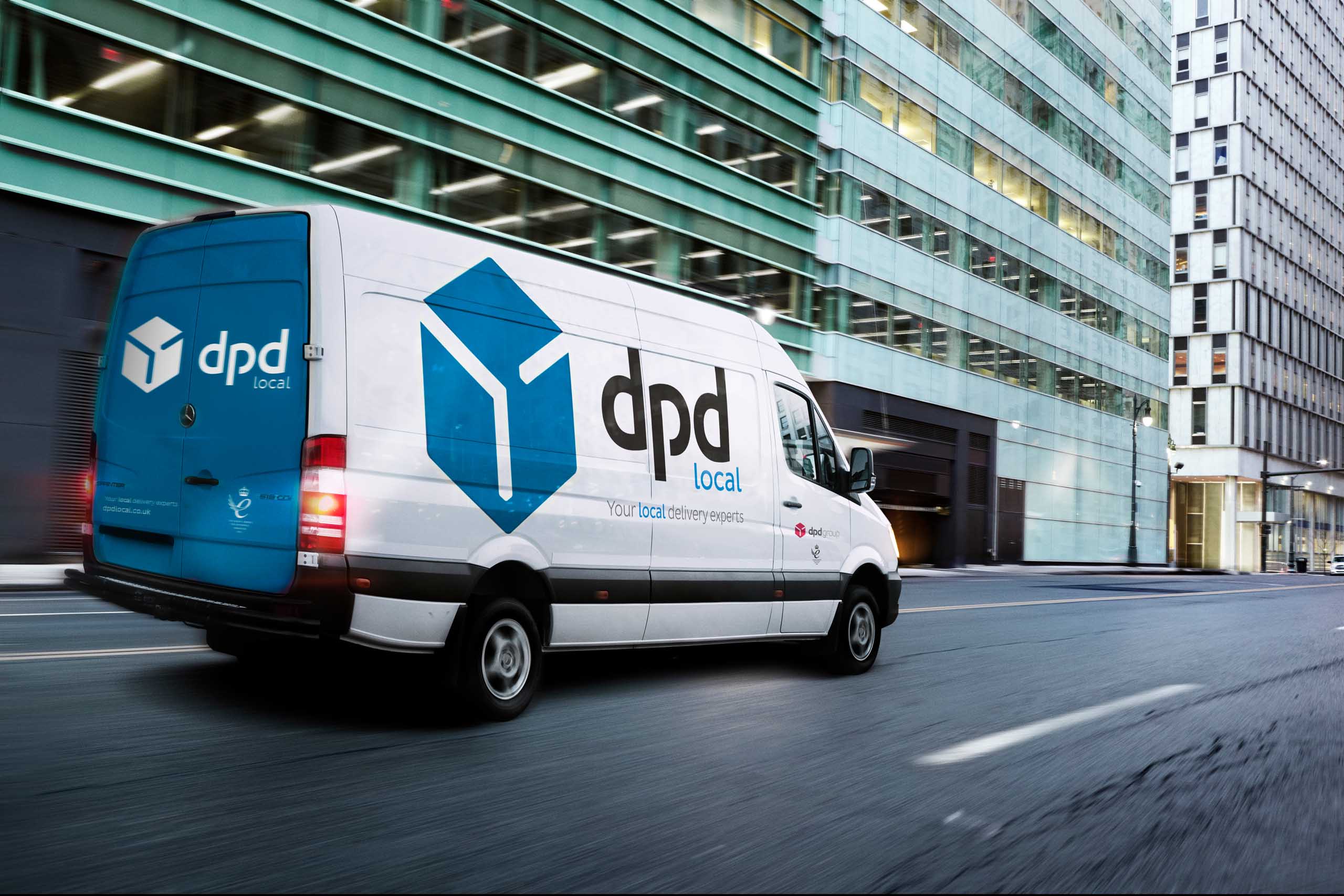 Given the international nature of the project, we started by examining the product options available in all markets.
Working closely with DPD's creative design team and our global partners, our technical team helped to develop the optimum product solution – one that would guarantee consistency in all markets.
Once agreed, we advised on the different implementation options for the most efficient pan-European rollout in terms of quality, time and cost.
'Working closely with DPD's creative design team and our global partners, our technical team helped to develop the optimum product solution – one that would guarantee consistency in all markets.'
UK Fleet Rebrand
For the UK fleet rebrand, our team was responsible for managing the design, manufacture and installation of the new livery designs nationwide, across a spectrum of different vehicles.
A full audit of the UK fleet was undertaken and prototypes were developed to ensure the most appropriate technical design.  Significant prototyping and colour profiling was carried out to reach a final graphics specification.
This provided full warranty cover, achievable only thanks to Aura's status as a manufacturer approved converter and installer.
The variety of vehicle types was matched by the variety of vehicle owners, adding a layer of complexity to the project. A large part of the project management role being liasion with the company-owned fleet managers, the franchise-owners and the individual owner drivers, to ensure brand consistency across the entire fleet.
To minimise the time that vehicles were off the road during the rebrand, we also undertook any existing accident damage repairs at the same time.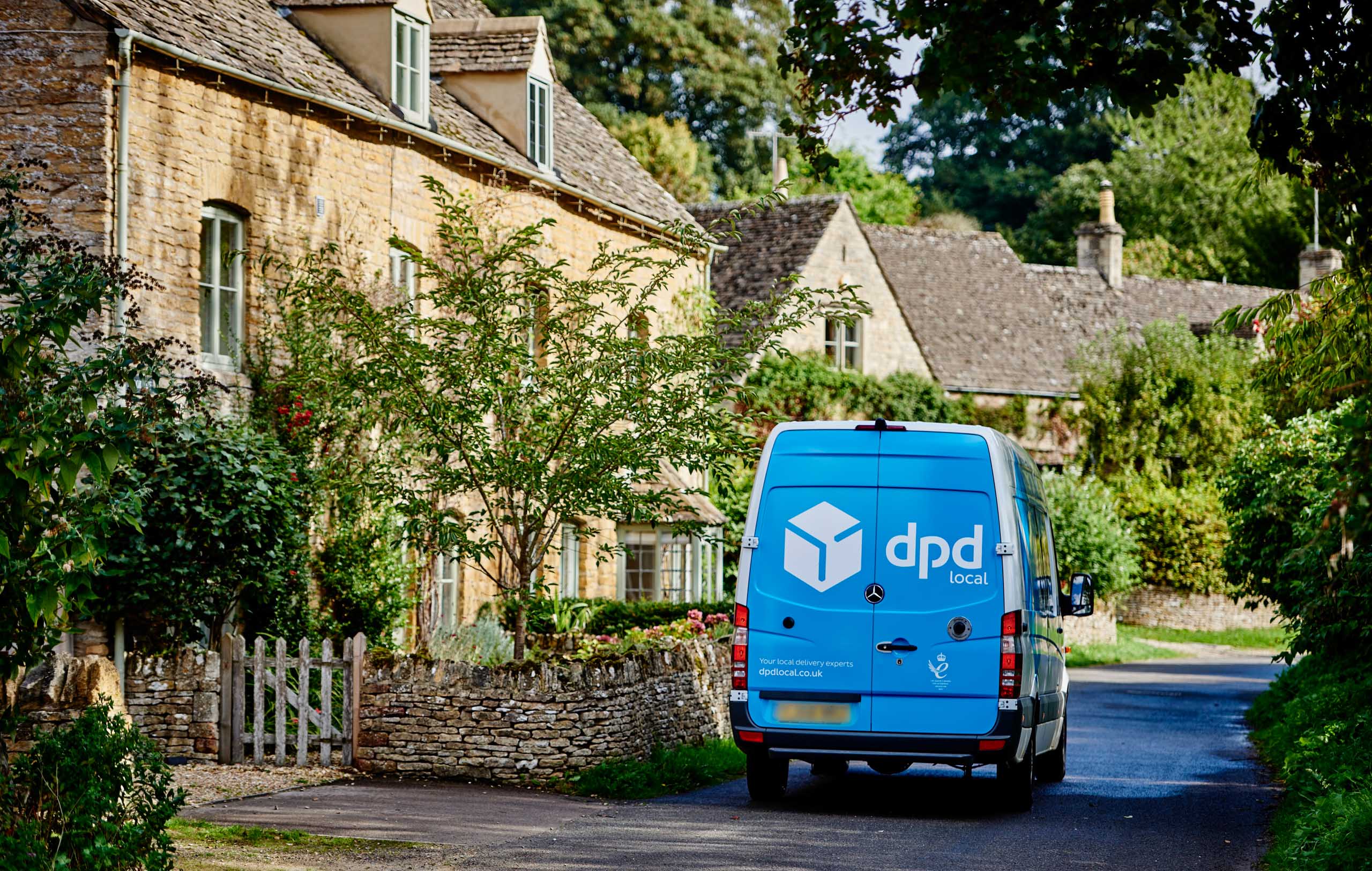 'This is a testament to the collaborative relationship we enjoy with both the DPD team and our Partners in Europe. We worked closely with their creative agency and various fleet owners to create tried and tested product solutions that were centrally managed but implemented locally and available across multiple markets.'
Maintaining the UK fleet
The ongoing management and maintenance of the DPD fleet also falls to our team.
With a continuous churn of new and old vehicles, an online ordering system and a bespoke accident management service has been developed, ensuring that vehicles remain in tiptop condition and remain on the road.
Extending the DPD brand
Interlink Express also operates in the UK but focuses on providing a more local service for shippers with smaller volumes.
Our team has also rebranded their fleet of 1,500 vehicles to DPD Local, using a blue variant of the now familiar DPD box design.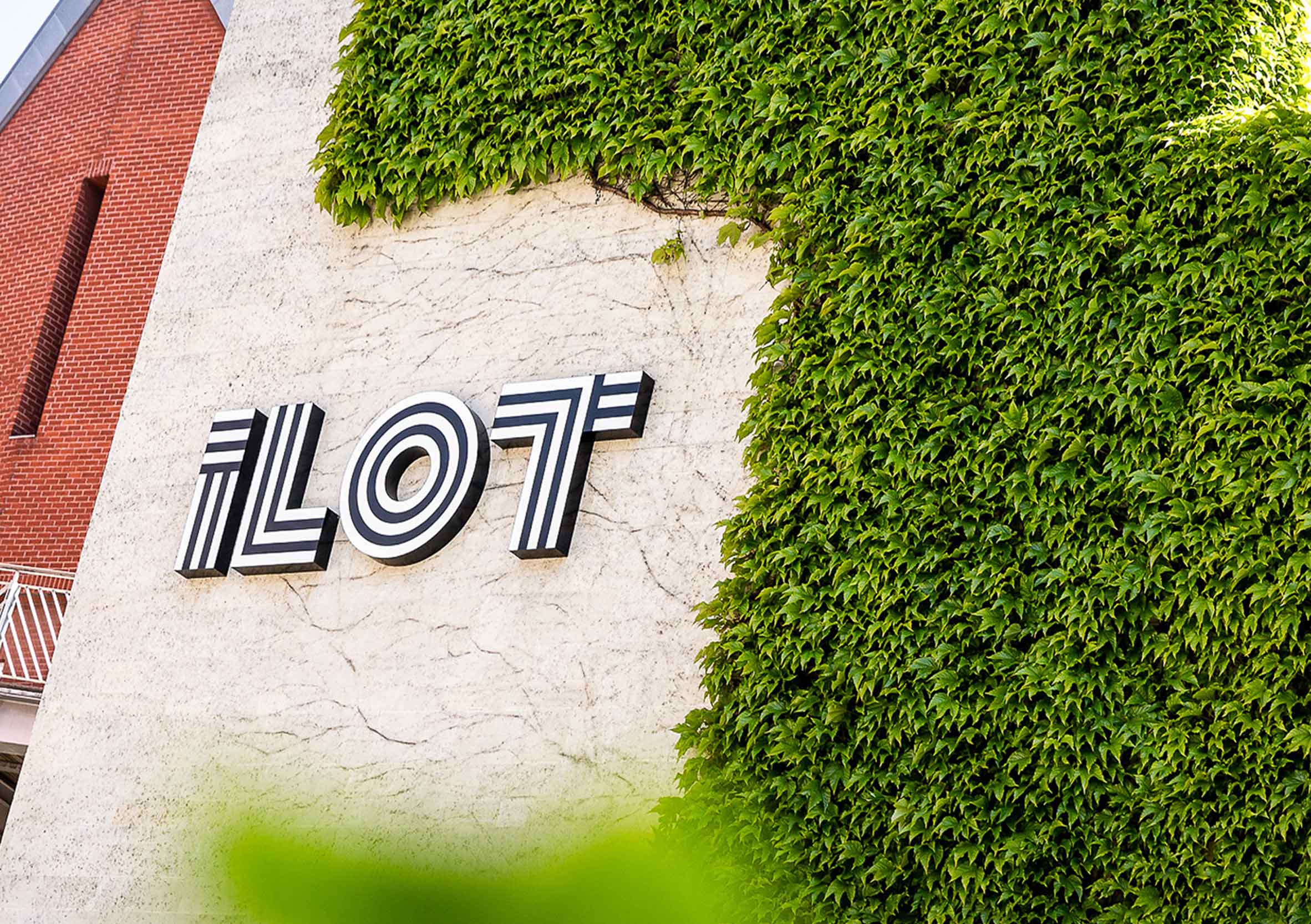 Brand Implementation in Liege
We were commissioned to revitalise this 1990s mixed-use city centre destination in Liège, Belgium. The refurbishment programme was driven by a strategic repositioning exercise that aims to attract a new tenant mix, increase footfall and time and spend per visitor.
Creating a sense of place
The name 'Ilot' (Little Island) reflects its location in the middle of the city centre. Comprising four separate buildings across three busy pedestrian streets, there was little to unify the space and create a sense of community and belonging. A strategic review by the mall owners identified the need for a full repositioning exercise. This included a strategic review of the indoor and outdoor space to attract the right retail mix.
We helped to develop the new brand proposition, working with the locally created brand identity, to develop a suite of on-brand wayfinding, signage and environmental solutions.
'The GLIMMA team is a valued design and implementation partner for our retail and entertainment centres. They understood the strategic changes needed to revitalise and appeal to a new target audience. Most importantly, they have the knowledge, experience and skills to practically translate these changes into an engaging customer experience. Through the right choice of lighting, street furniture, way finding and brand signage, they have helped transform ILOT into a much more vibrant and safer visitor experience.'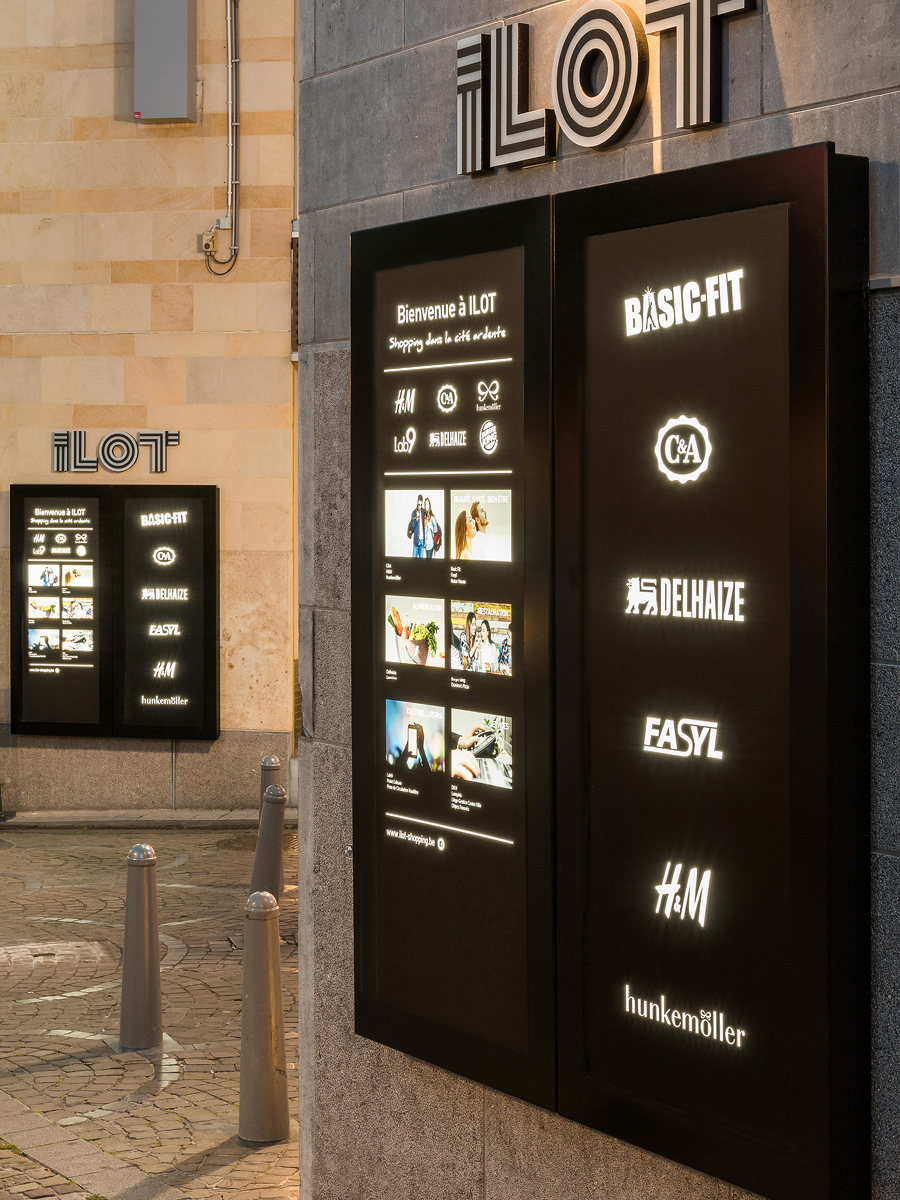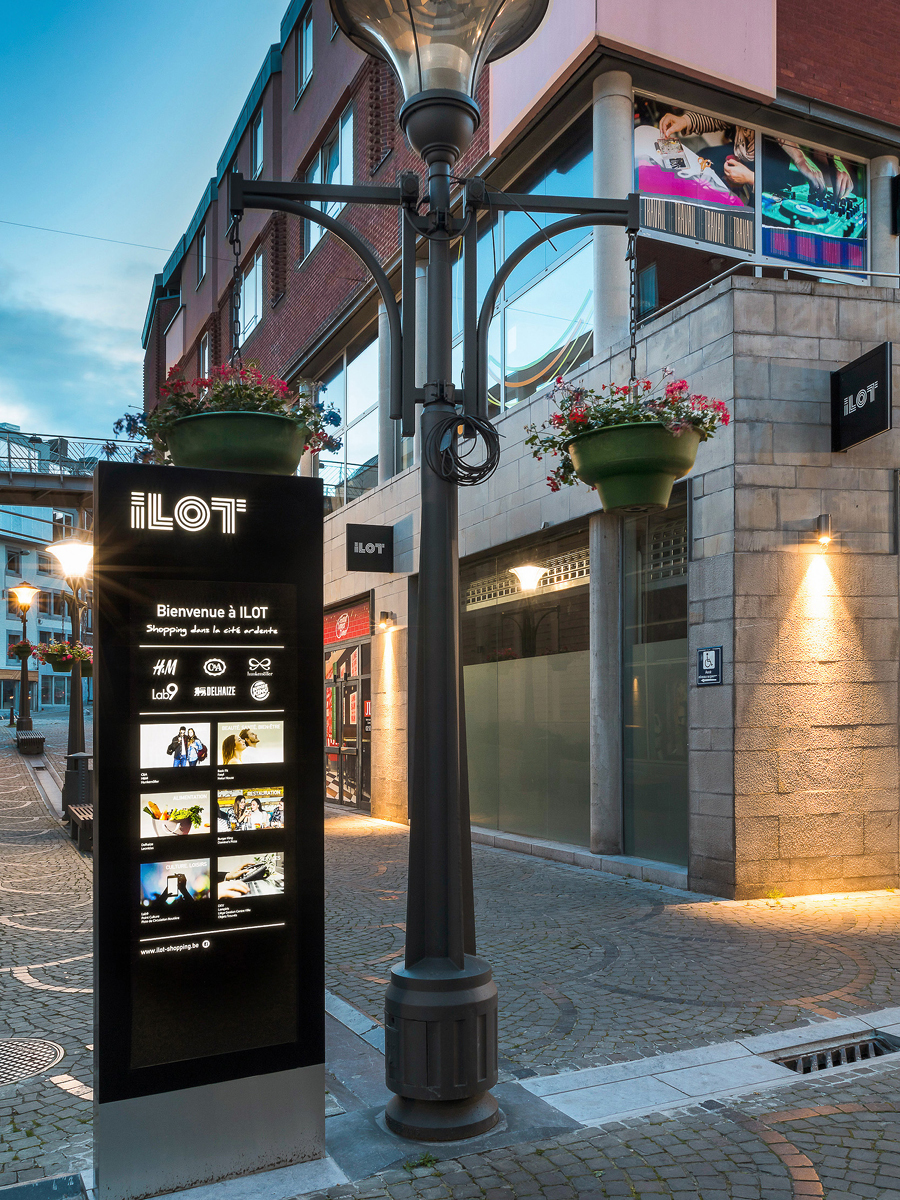 Improving the customer journey
During the initial site appraisal we identified circulation as a key issue and located the hot spots. Our wayfinding solutions have improved circulation from the basement levels and car park and improved general people flow throughout.
The suite of modern and complementary signs have improved the overall customer experience, successfully linking the internal and external spaces and creating a sense of place.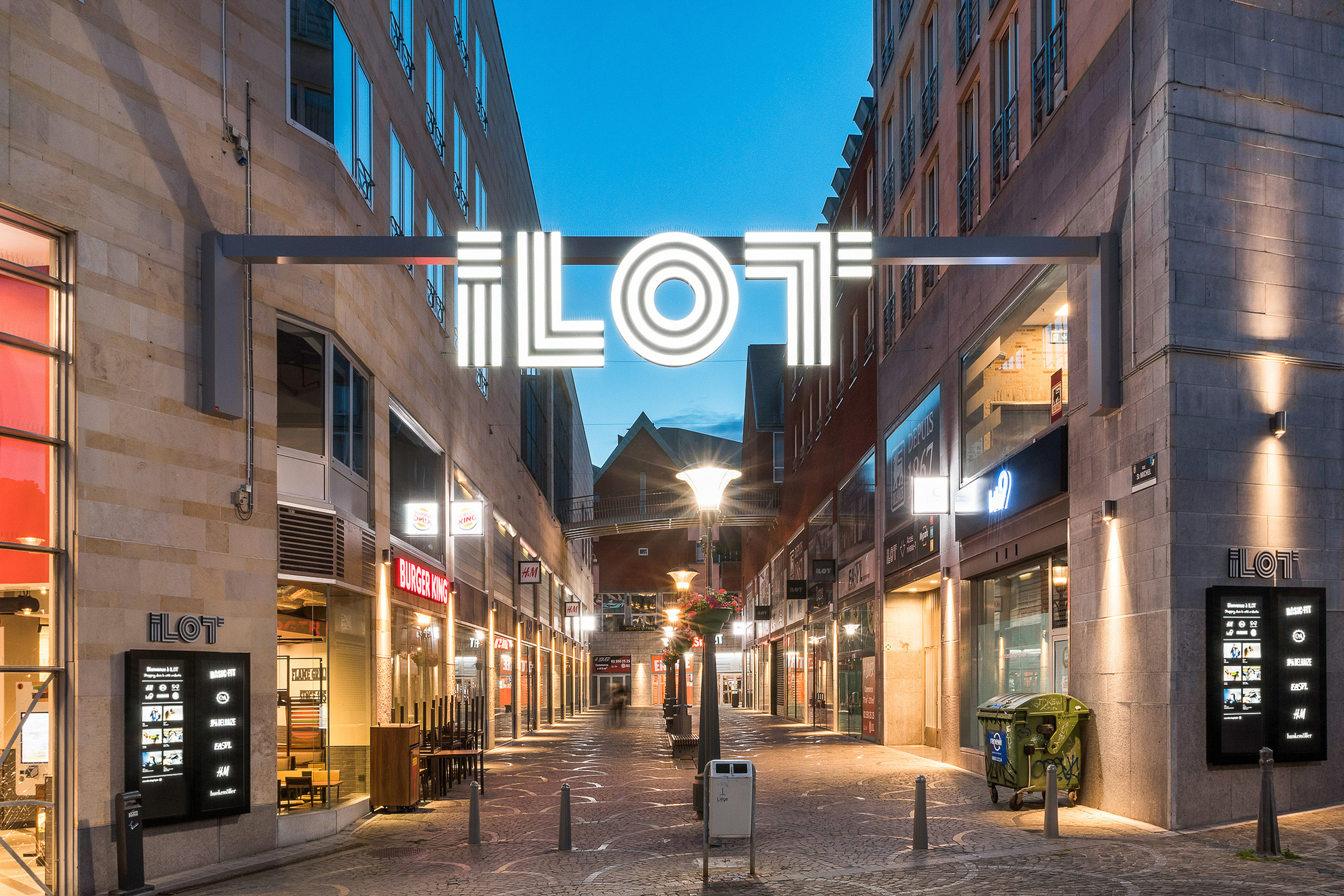 The installation of gantry signs above the walkways and at the two main entrances ensures street presence, creates unity and helps ILOT to stand out from nearby competitor retail outlets
Creating the right ambience
Skilful use of exterior lighting, using up and down lights on the building facades, has significantly improved the ambience. It has also helped to extend the shopping day and tighten security.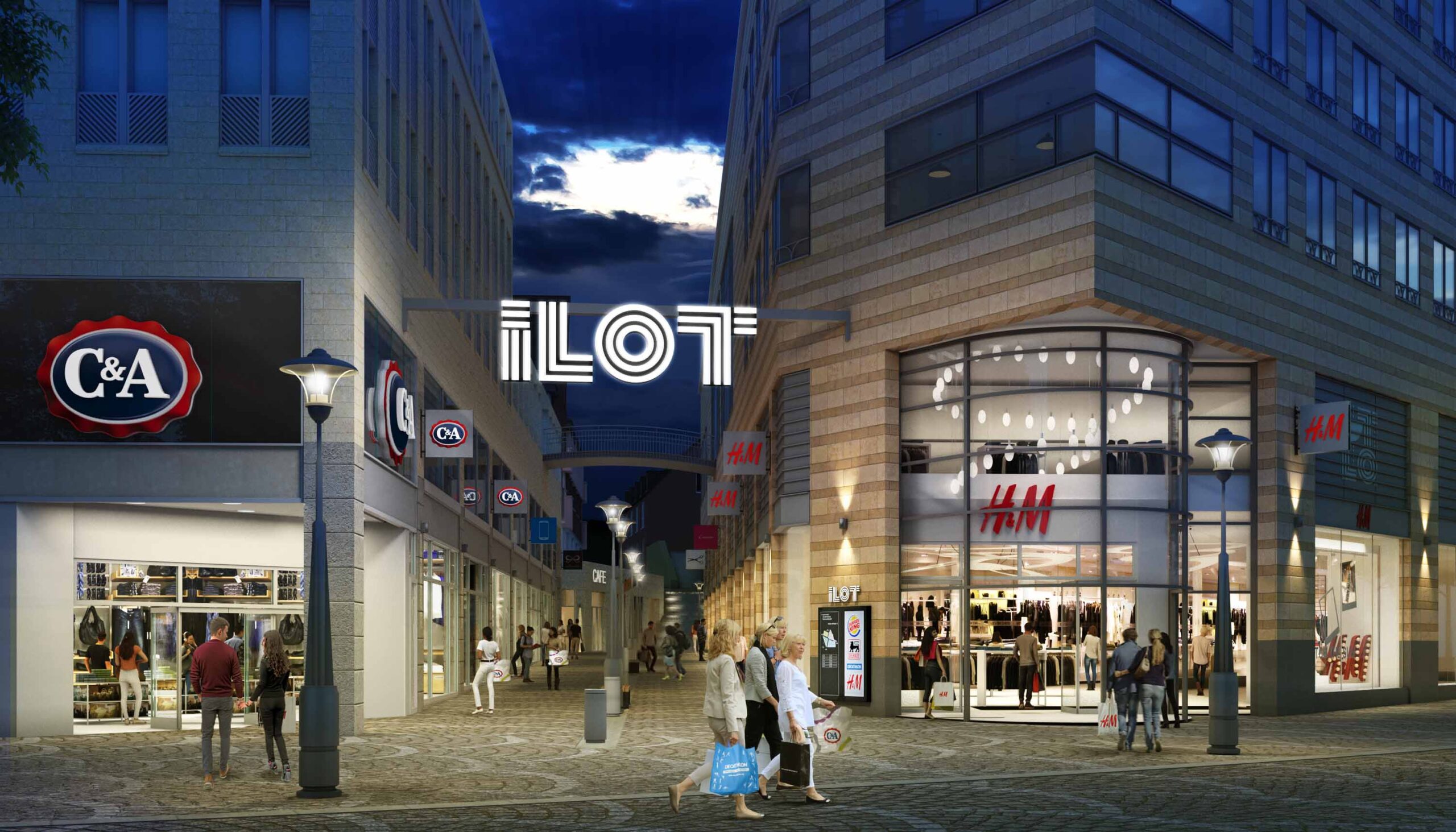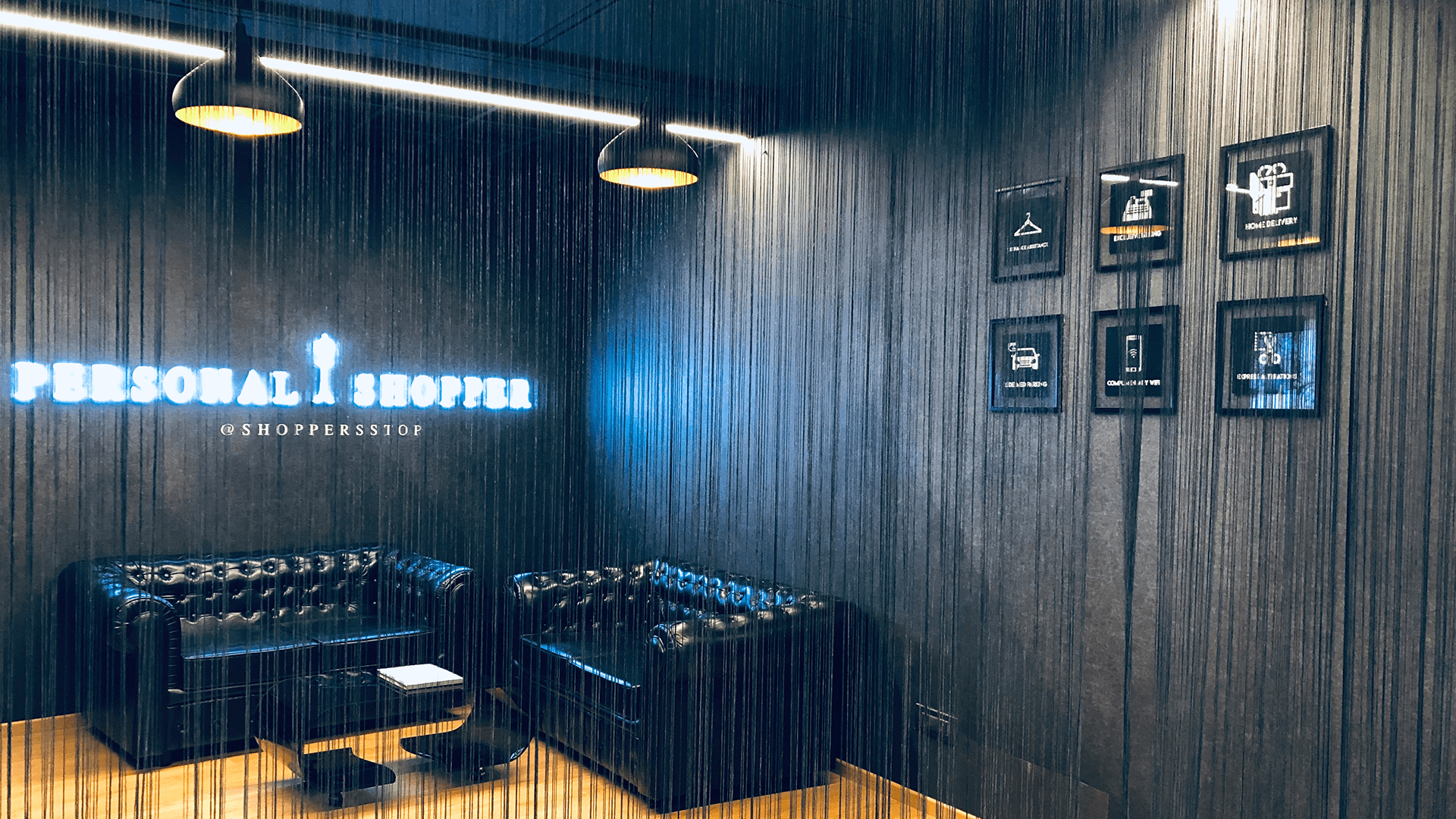 THE BRIEF
To deliver new brand experiences within Shoppers Stop department stores through the design, manufacture and installation of their lounge and promotion display areas in prime stores across India.
These include dedicated and targeted concepts, such as the 'Personal Shopper Lounge', the 'Show Stopper Zone' and the 'Suits & Jackets Zone".
Shoppers Stop is one of the largest department store chains in India, selling international and national brands for clothing & accessories, cosmetics & fragrances, as well as home décor and furnishings.
PERSONAL SHOPPER LOUNGE
In 2019 Shoppers Stop undertook a repositioning exercise to help promote their instore premium offer 'Personal Lounge' to their First Citizen customers.
A key element of the repositioning was to make their premium personal shopper experience more prominent and engaging within stores.
'We helped to redesign and rebrand their existing lounges, creating a more sophisticated 'Personal Shopper Lounge' with new finishes, decorative elements, new furnishings, wallpaper and floor finishing, as well as amenities for guests.'
SHOW STOPPER ZONES – ENCHASING THE CUSTOMER EXPERIENCE
With a clear brief to create an elegant premium retail experience, our aim was to redevelop the existing space in order to attract, engage and convert more customers.
Drawing on their design principles, we developed new layouts and introduced new signage, wall graphics, lighting and furniture.
The signature black and white colour palette of Shoppers Stop was retained, introducing a variety of textures and finishes to create the premium experience:
False ceiling with black mirror finish and a grid of LED lighting
LED video wall
Dark oak flooring to distinguish the zone from the rest of the retail space
Neutral fixtures for merchandising so as to accommodate any genre of clothing as per the theme
Elegant wooden furniture combined with black gloss
Dedicated ramp for the mannequin clusters with high gloss black finish and LED lighting
This concept has been successfully executed across several large stores in four metro cities.
It provides an opportunity for brands to showcase their new lines and promotions at the very entrance of the store, improving their visibility and increasing sales.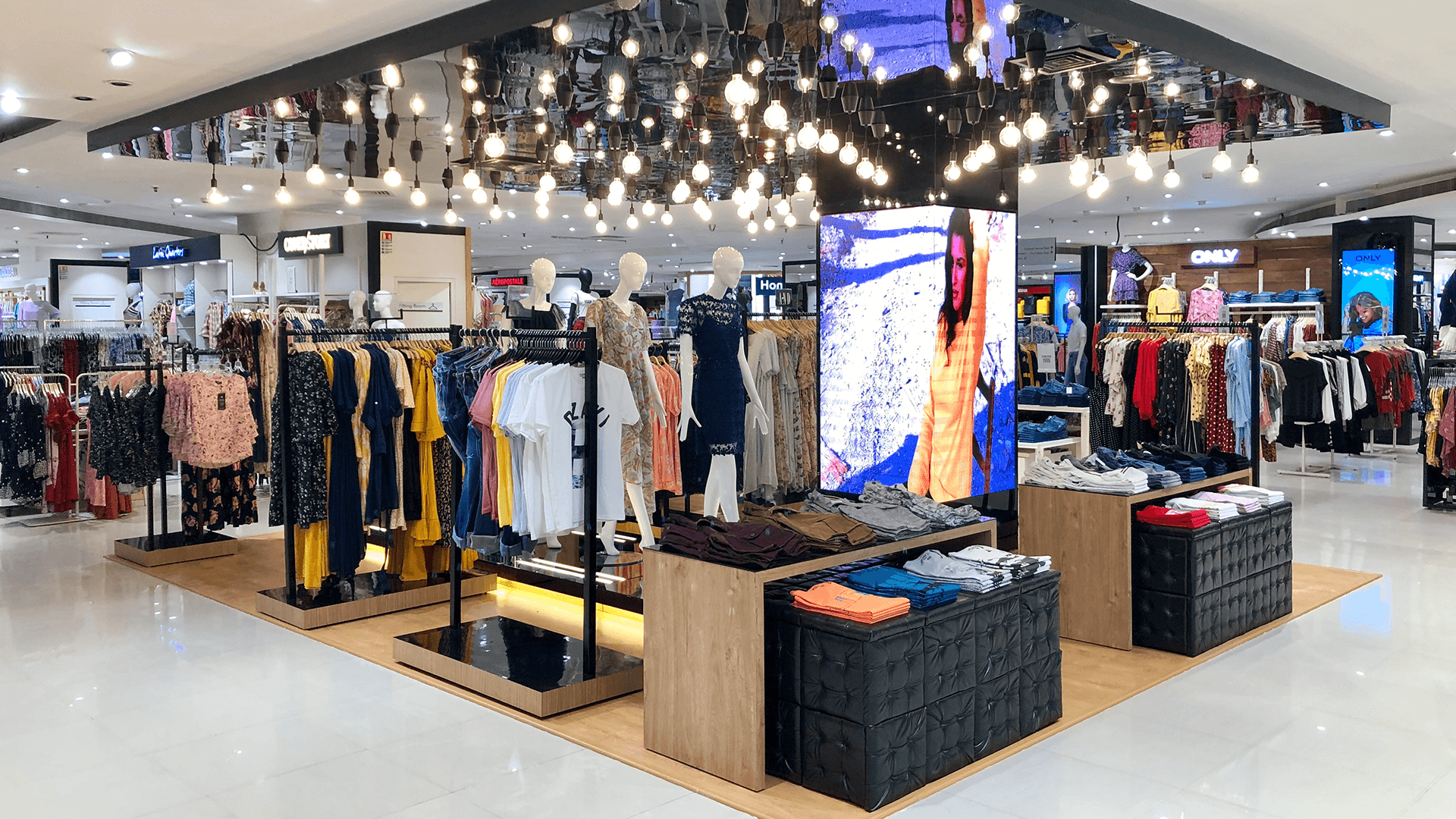 'The promo area has turned out to be a real 'SHOW STOPPER', exactly what we wanted. Our customers and staff are very happy with the work. Good Start team.;
With different size spaces available for the Show Stopper Zone in each of the six stores, we delivered a pilot store first.
This provided us with a blueprint for detailed space planning which allowed for customised solutions within each store.
Once the design had been signed off, we were responsible for both the manufacture and installation.
Detailed project management ensured that the right resources were in place, shopping mall permits were successfully acquired and the installation team could work efficiently.
To keep disruption to a minimum, we cordoned off the zones, using professionally branded boarding that included a teaser about the upcoming changes.
All installation work was carried out over the weekend.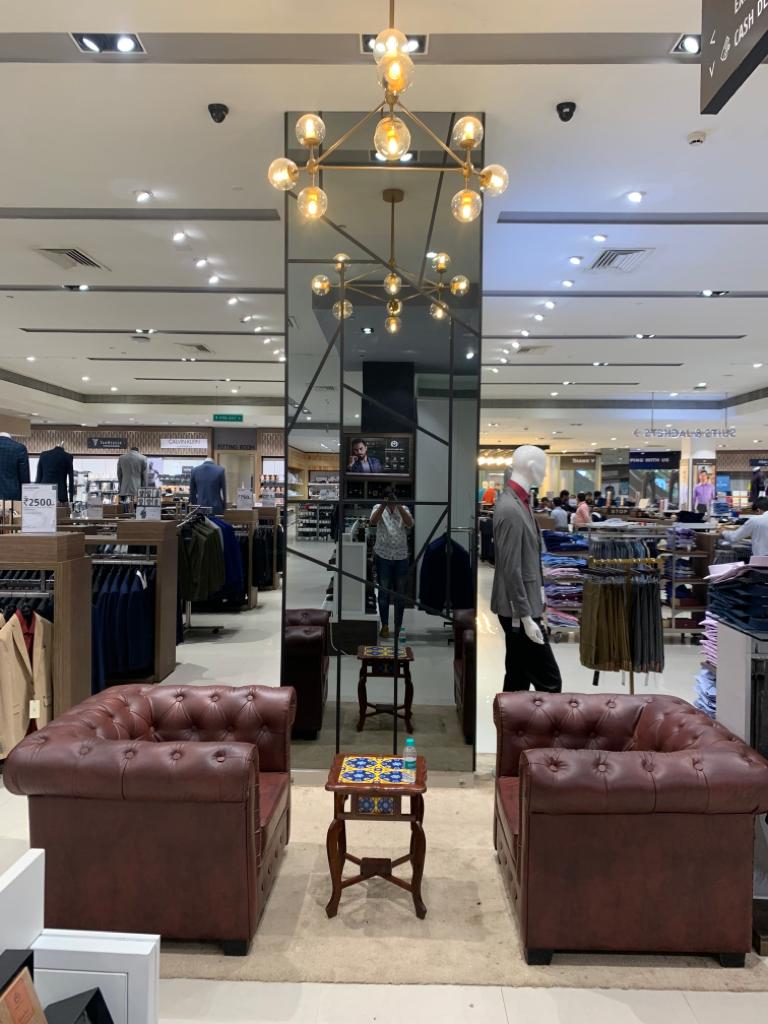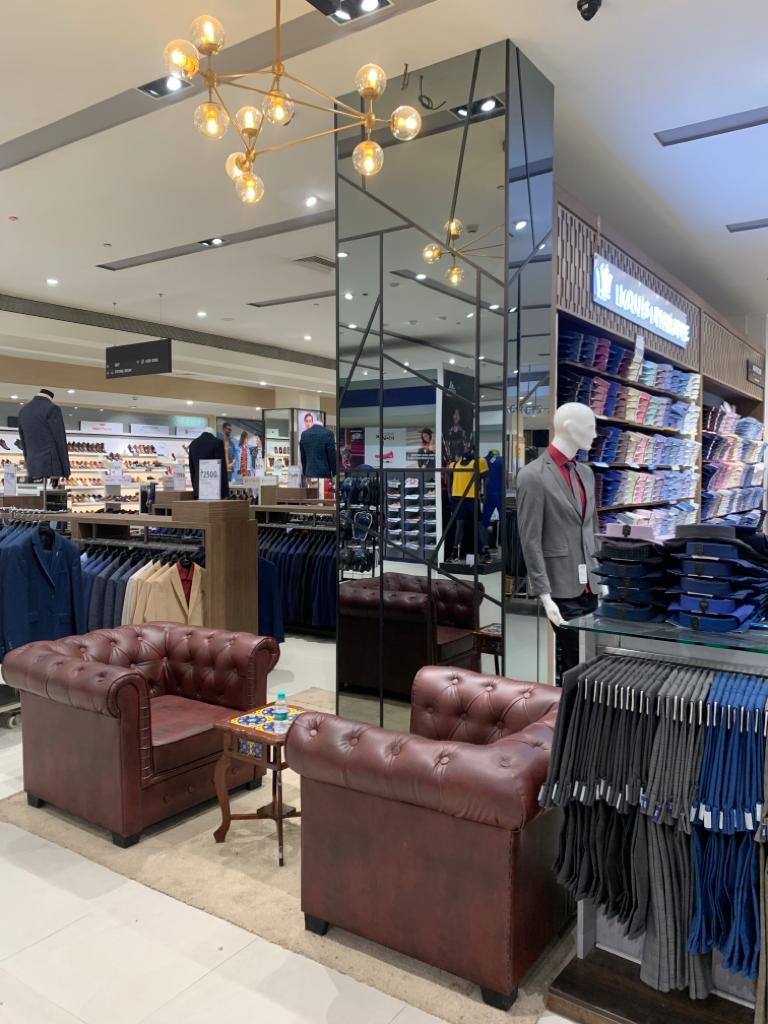 SUITS & JACKETS ZONE
The creation of bespoke lounges at specified points has helped to improve brand experience within stores. Targeting professionals who are purchasing more formal wear, these spaces have provided the opportunity for customers to relax, sit and discuss options with the sales staff before investing in more expensive ticket items.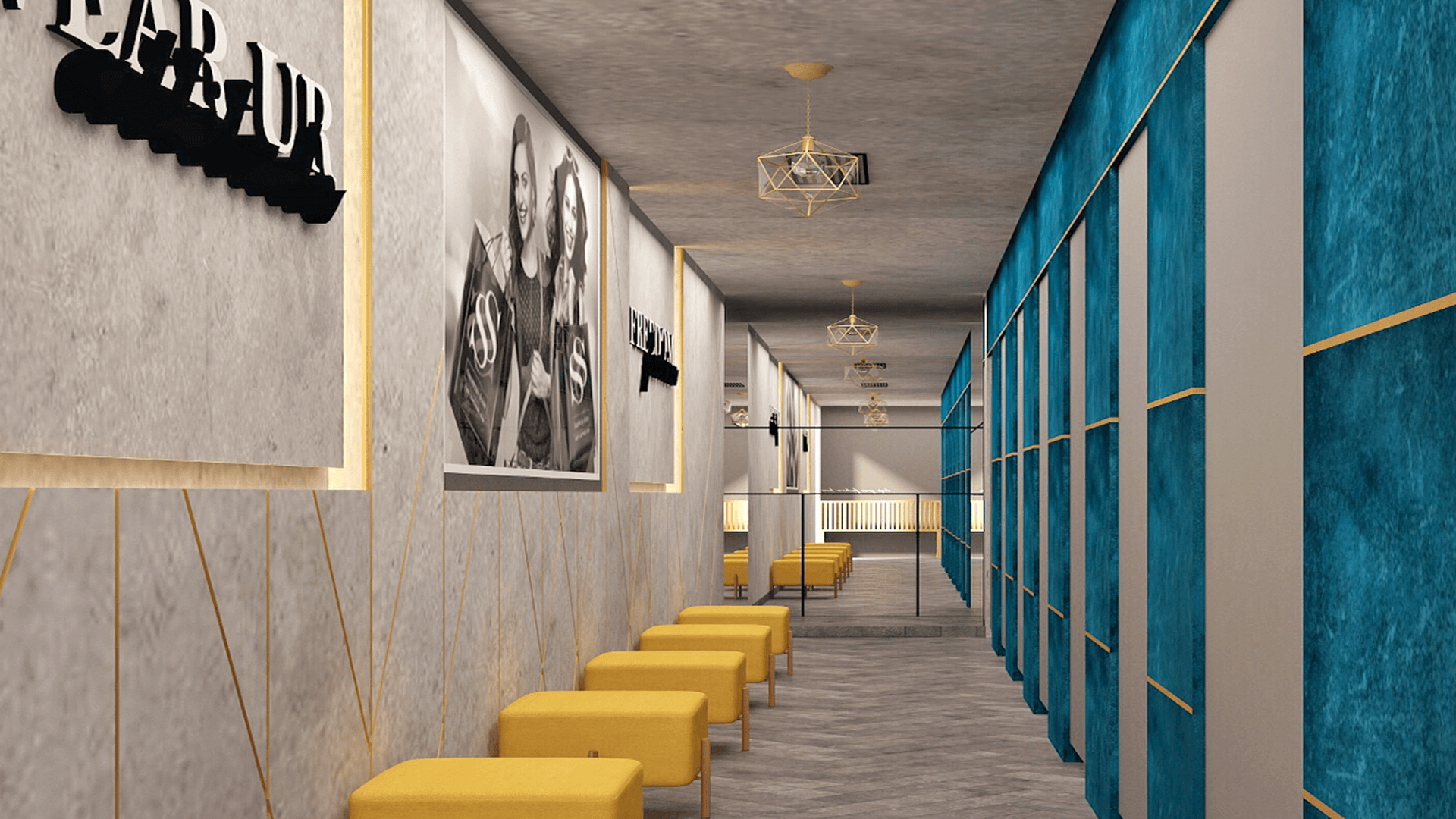 Shoppers Stop Fitting Room Concept
FITTING ROOM CONCEPTS
A revamp of fitting rooms is designed to provide a more pleasant experience for customers. We are enhancing the fitting room experience by adding:
Customisable lighting settings for different categories
Richer textures and materials
Attractive finishes
CUSTOMER SERVICE DESK
In keeping with other instore improvements, we are developing a refreshed look and feel for the customer service area.
Used when returning or exchanging items or for redemption of promotions, this area of the store is important for reminding customers of the level of service they receive at Shoppers Stop, and helping to improve loyalty.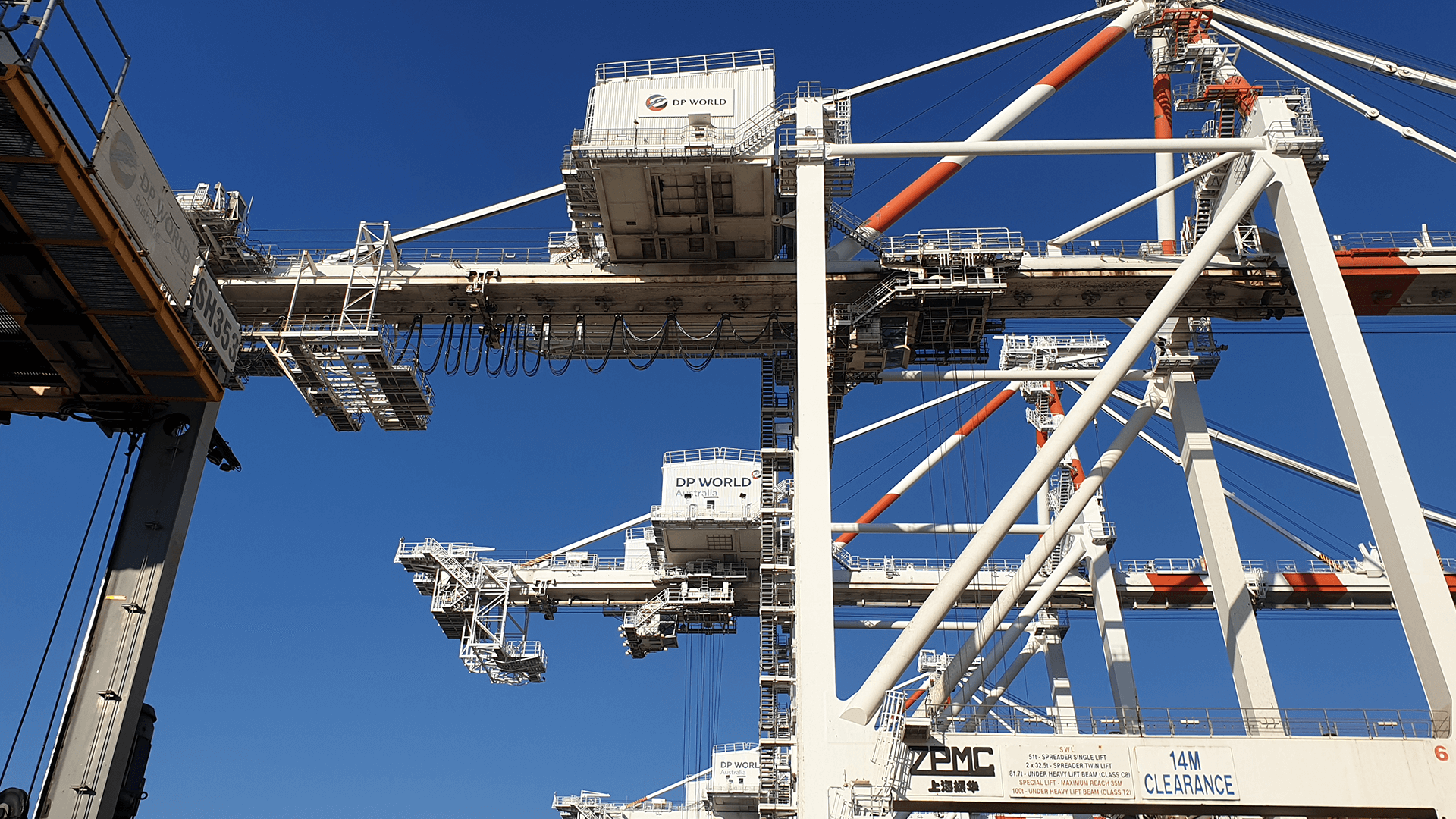 We reviewed the DP World brand and provided recommendations with regard to it's identity and positioning to ensure it remains relevant in today's market.
This international port operator was formed in 2005 after the merger of Dubai Ports Authority and Dubai Ports International.
BRAND REPOSITIONING
Since its foundation as an international ports operator, DP World has developed significantly both in terms of its geographic sphere and the services it offers.
The provenance of the name DP (Dubai Ports) is no longer as relevant, having extended it's reach to more than 40 countries.  From port operator to an end to end global data-driven supply chain solutions provider, a more cohesive brand identity was required to better reflect the DP World of today and take it into the future.

FROM LOCAL TO REGIONAL TO GLOBAL 
Major acquisitions and organic growth had led to a diverse and sometimes disjointed brand landscape, with a decentralised approach.
A more unified approach and a new framework were required to bring consistency and clarity to the management of their brand.

RESEARCH-DRIVEN APPROACH
We conducted three way research to establish the widest possible perspective:
Purpose and vision
Values and mission
Proposition and position
Personality and audience
SWOT
Brand identity and applications
Starting with a comprehensive survey of key stakeholders, this primary research was undertaken by way of questionnaires, telephone and face to face interviews.
Secondly, we reviewed their online presence and finally we audited their physical brand touchpoints.
The results of this research programme provided us with a platform from which to make detailed strategic recommendations.
As a result of this strategic review, we delivered a roadmap for the future development of their: Brand positioning / Brand Identity /Brand Communications / Brand Applications / Brand Governance.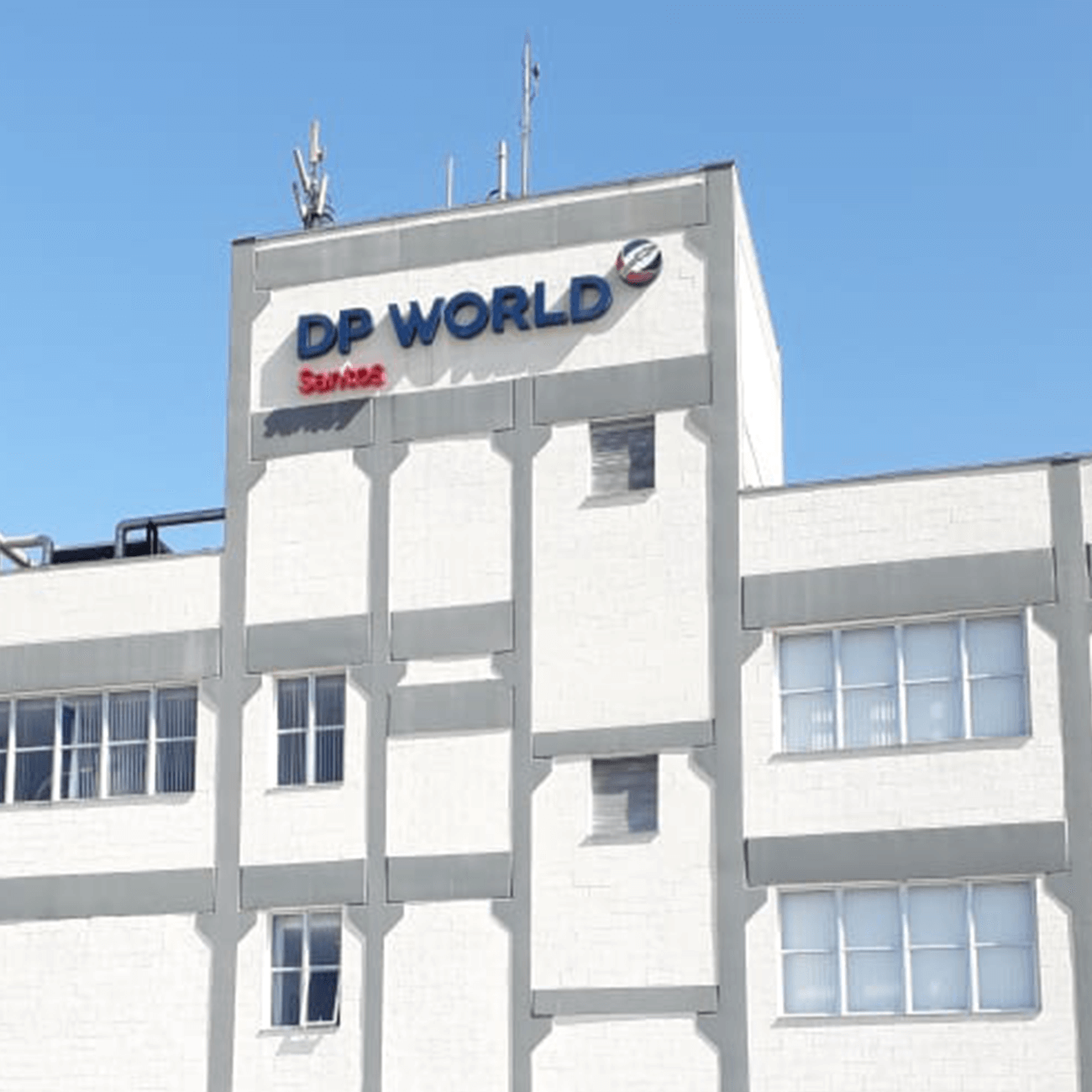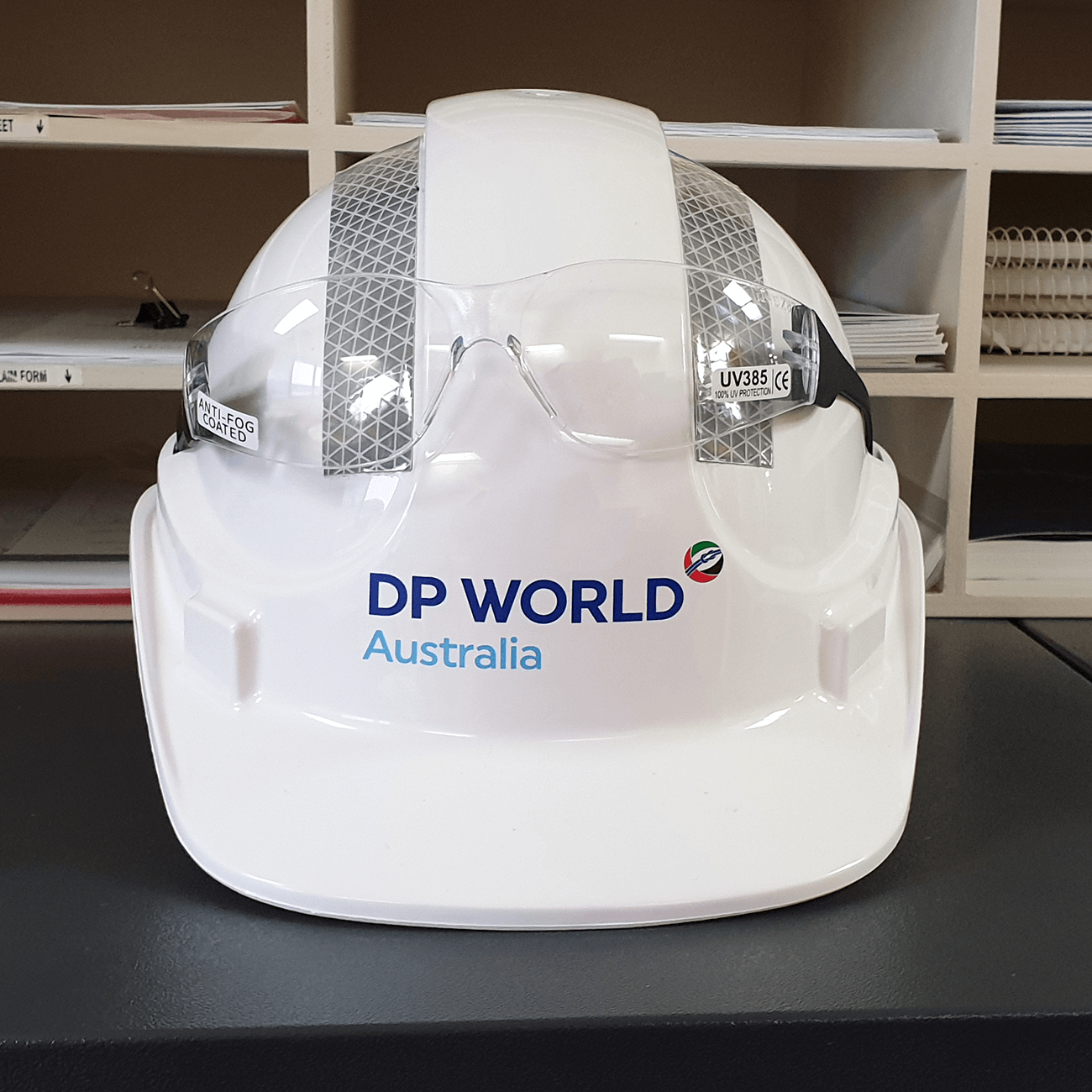 BRAND MANAGEMENT FRAMEWORK
The DP World brand is supported by Brandspace, their online brand management system or DAM (digital asset management) which sits at the heart of their approach to brand governance.
Home to all their brand assets –  guidelines, documents, templates – we reviewed the entire system and made recommendations with regard to access, clearer definition of roles and responsibilities, a revised marcomms strategy and improved demarcation between principles and application.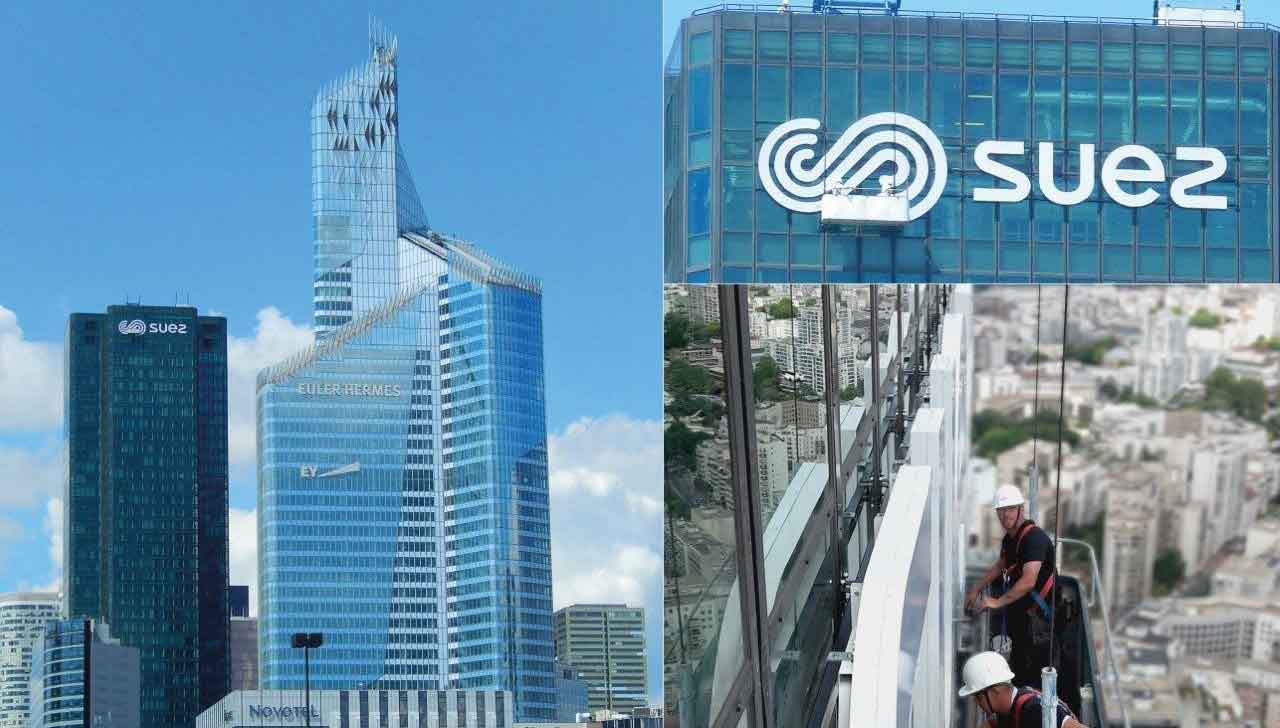 The Brief
To manage several rebrand programmes that have resulted from mergers or acquisitions, and a change in brand strategy.
We have worked with SUEZ, a global leader in water and waste management services, for many years.
Global rebrand
SUEZ reviewed its global brand strategy in 2015, bringing together more than 40 companies under their single new brand identity.
We were responsible for the rebrand of  500+ sites in 20 countries.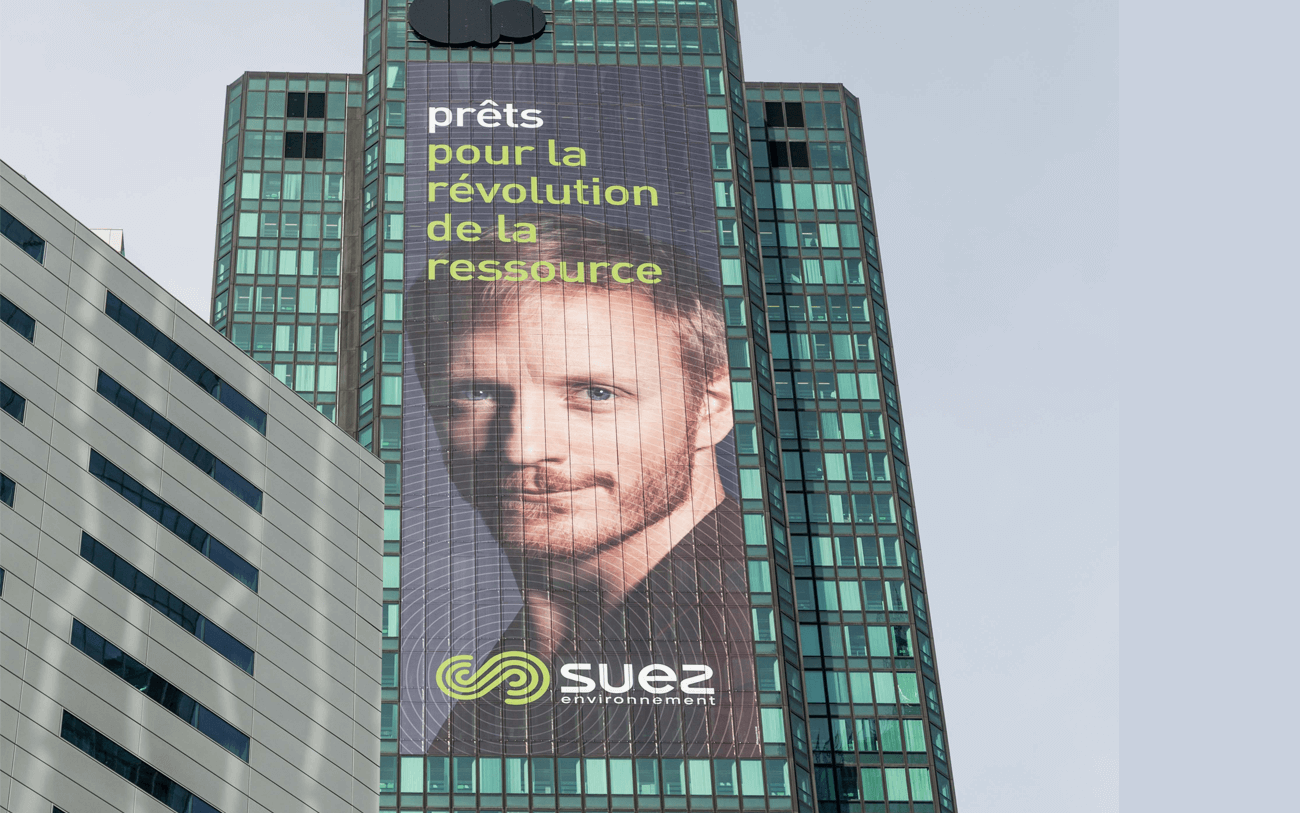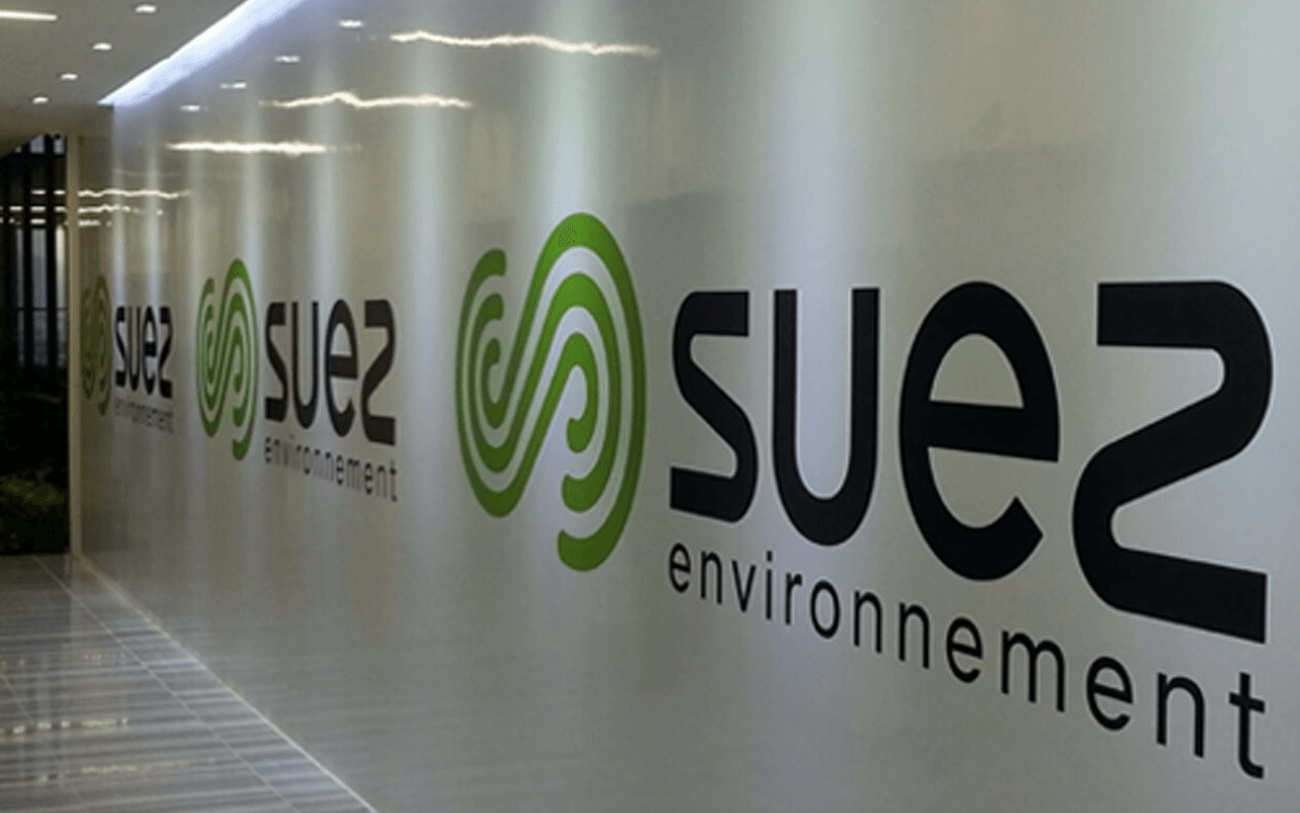 Keeping it under wraps
With simultaneous PR launches in Paris, New York and Beijing, we worked closely with SUEZ's central communications team to get the new branding in position 'under wraps', ready for a big reveal.
On launch day we turned their HQ building in Paris into a giant advertising hoarding, using 1,200m2 of digital printed graphics on the side of their 188m office block for the whole of Paris to see.
Local sites also revealed their new brand identity at the same time.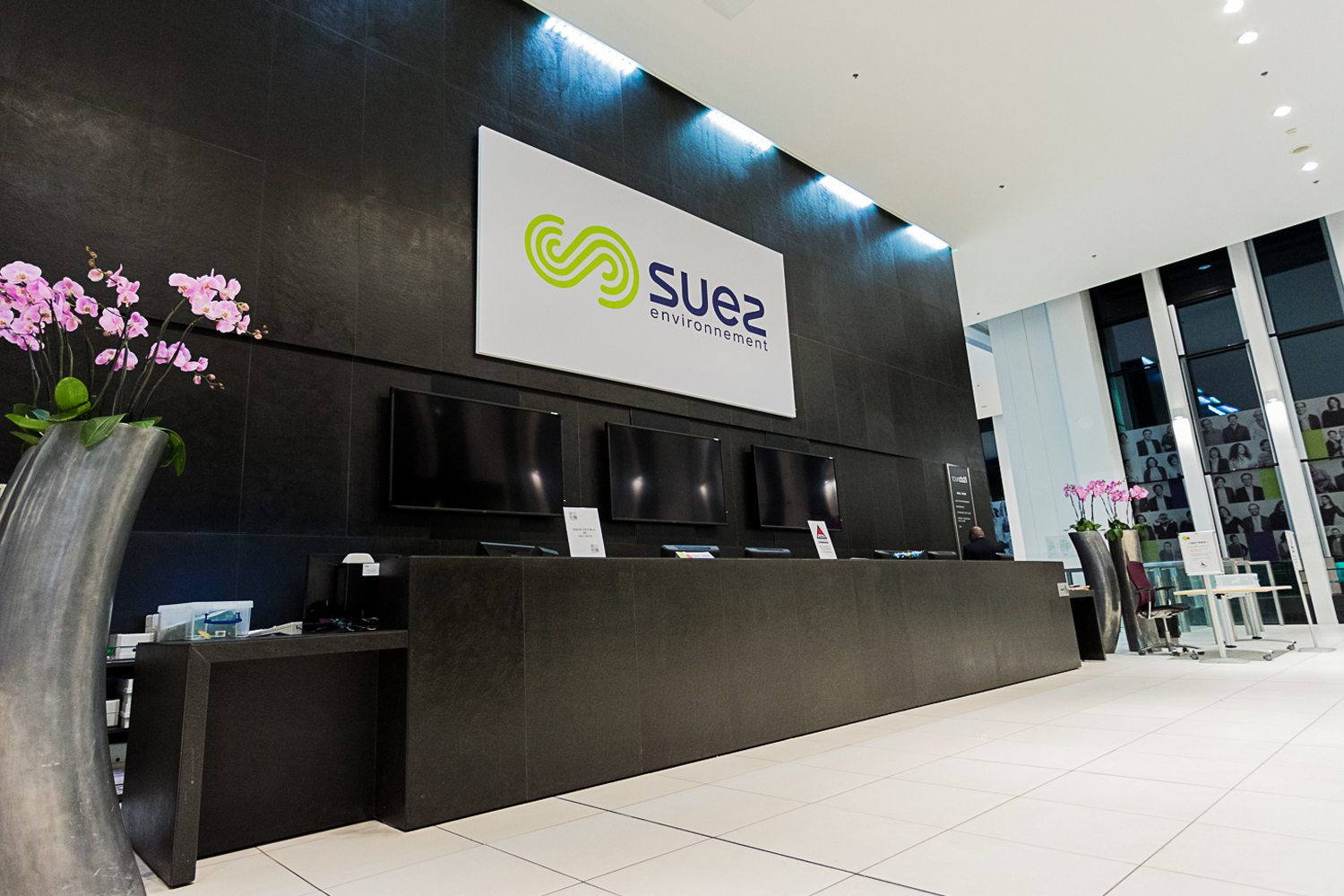 We're truly proud to have won the Transform Award for 'Best Implementation of a Rebrand across Multiple Markets'.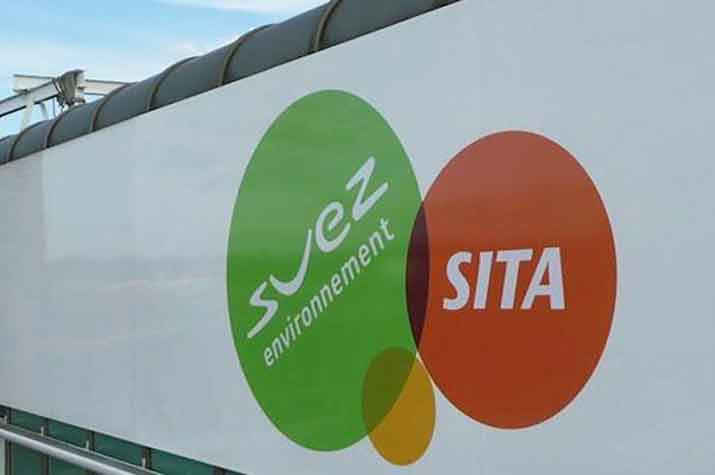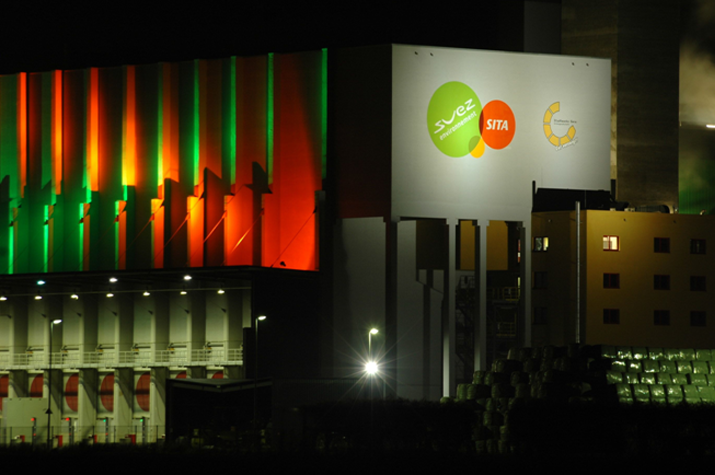 SITA Rebrand
We managed the rebrand of 75 sites in 15 countries.
Our role was to project manage and implement their new brand identity, including interior and exterior signage, window and vehicle graphics and way finding signage.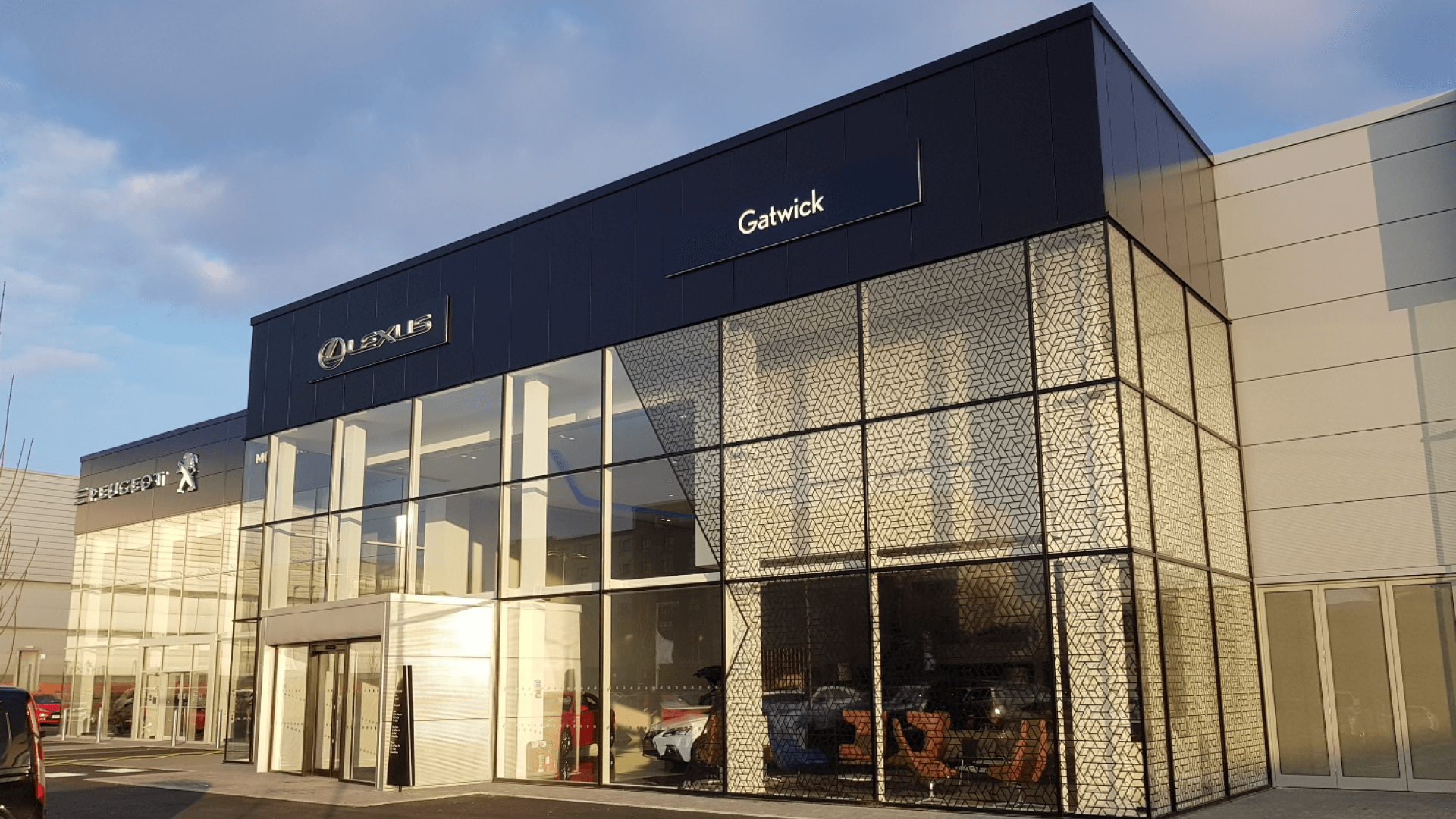 Lexus has consistently pursued its goal to build the world's best cars, reflecting their brand values of design excellence and luxury.
This is achieved through the careful design and engineering of both their vehicles themselves, and through the creation of exceptional customer experiences with their dealership network.
One of our aims was to make the branded environments more resilient and robust.
By reviewing many of the materials that were originally specified, we achieved this.  Thanks to our buying power, we also delivered considerable cost savings.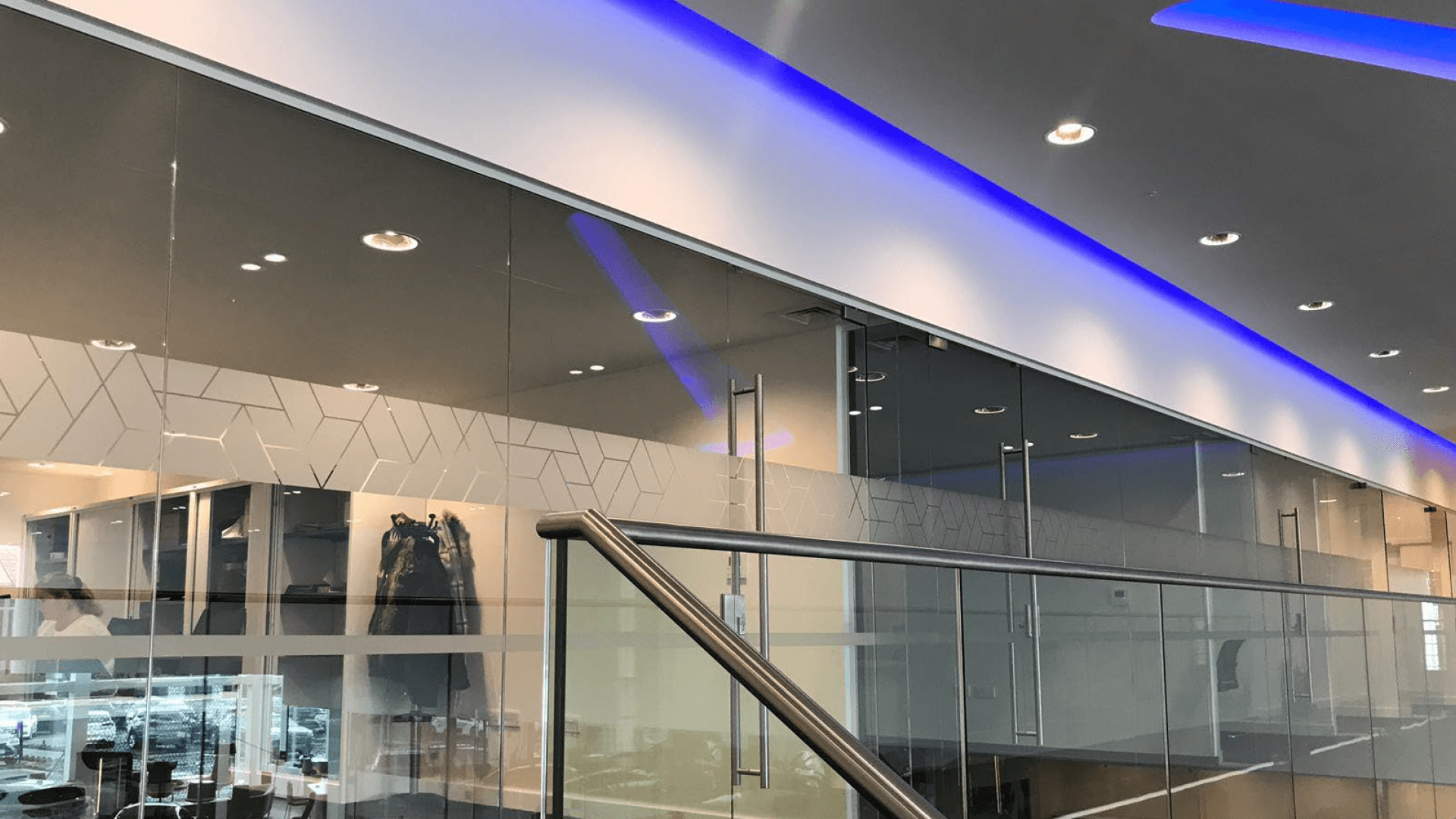 Flagship sites in Cardiff, Exeter and Gatwick were more heavily branded and included both internal and external glazing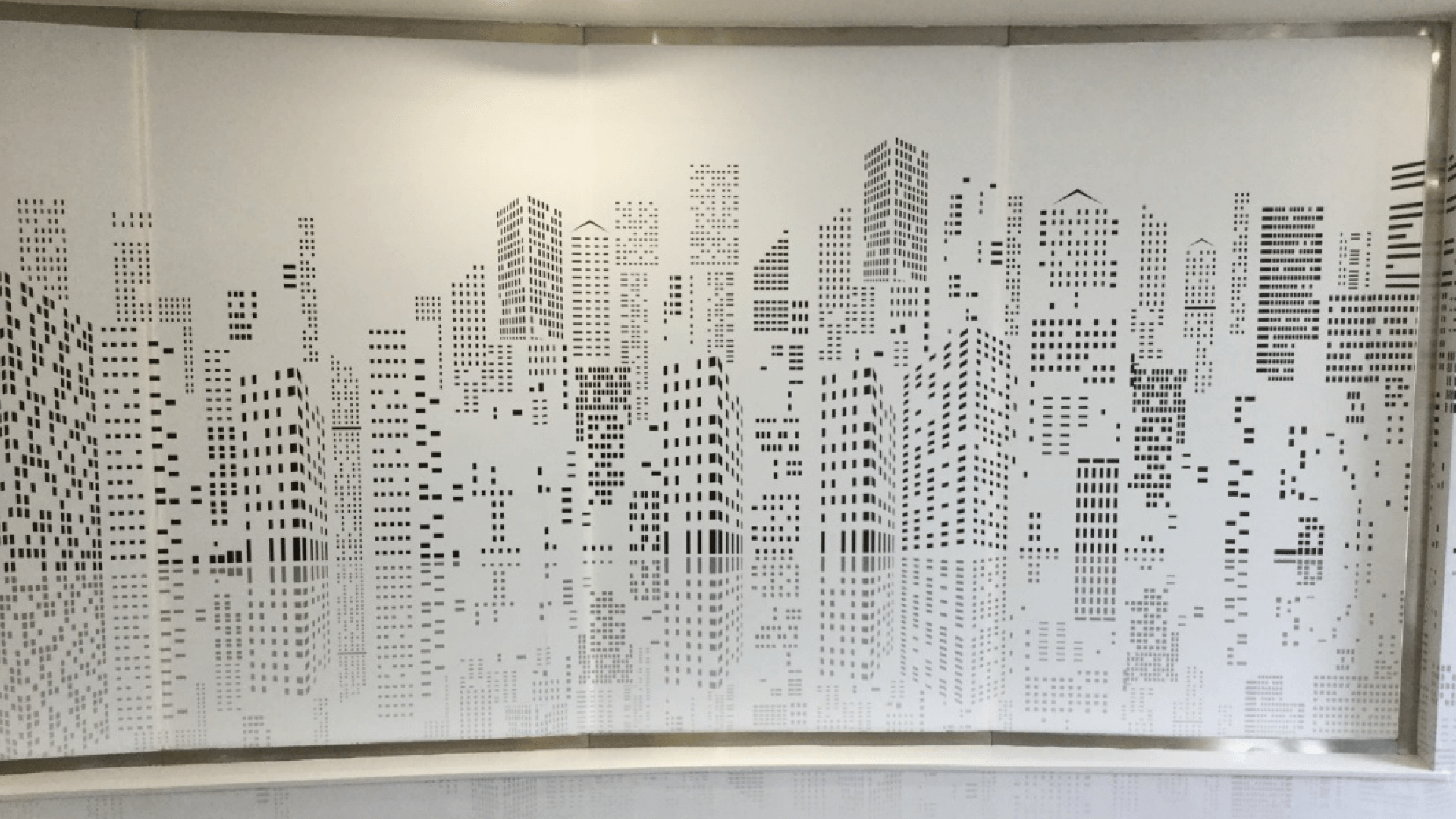 The cityscape graphics helped to reinforce Lexus's brand values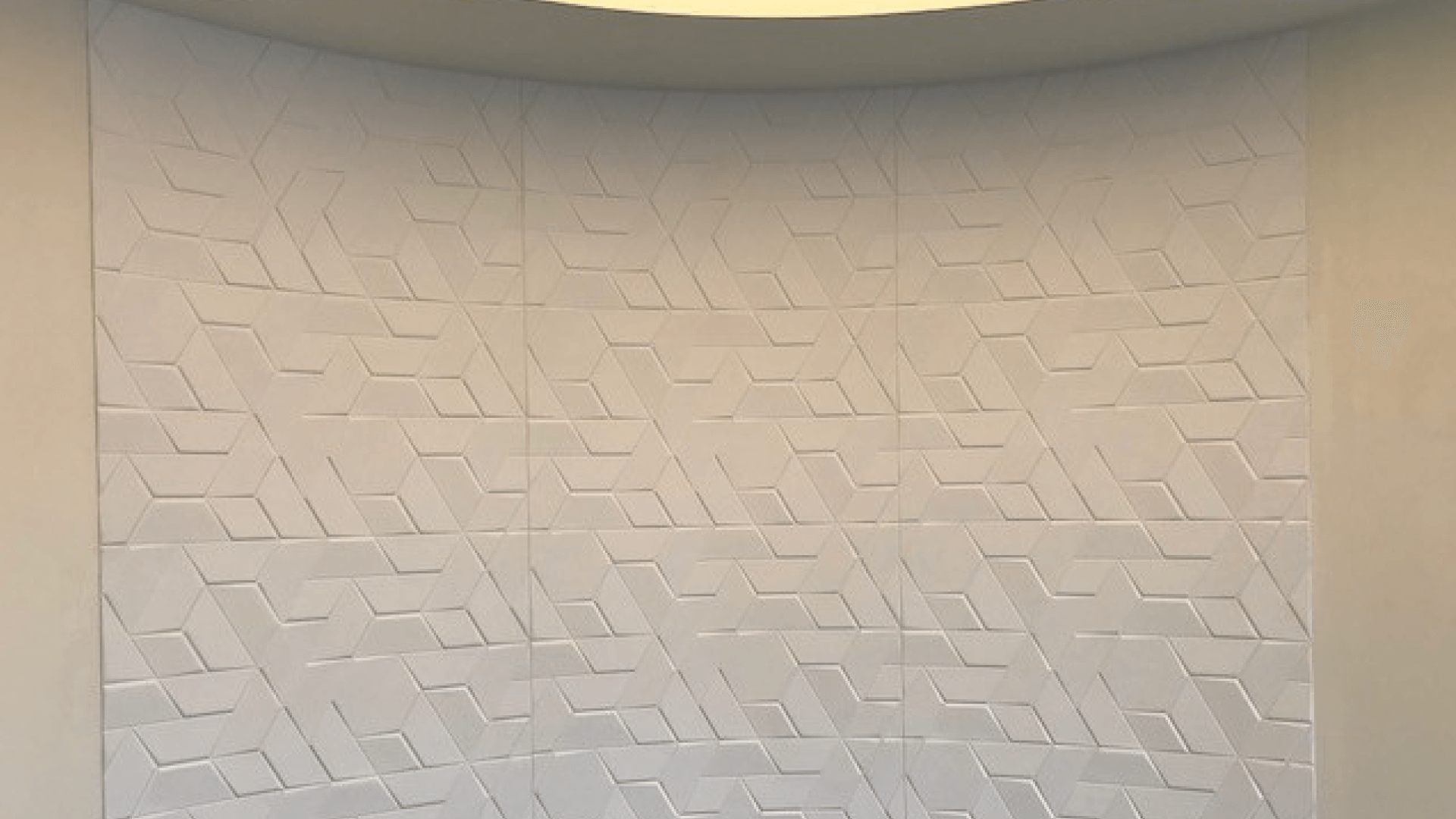 3D wallpaper creates texture and depth
We designed, manufactured and installed the highest quality graphics to reflect their premium market position.
This included:
Design and materials specification
Manufacture and application
Site surveys and installation
Interior branding, including 3D wallpaper, solar film, graphic prints, workshop banners, frosted vinyl and health and safety manifestations
The branding programme was intially rolled out across ten dealerships in the UK, Norway and Spain. Following successful implementation, it was extended to a nationwide programme across the UK, including 20 new sites and 20 refurbished sites.
The customer-centric approach to dealership design is evident, with graphics used to designate different customer zones to meet the needs of a variety of customer groups. We also installed and laid out furniture to facilitate the designated customer journey.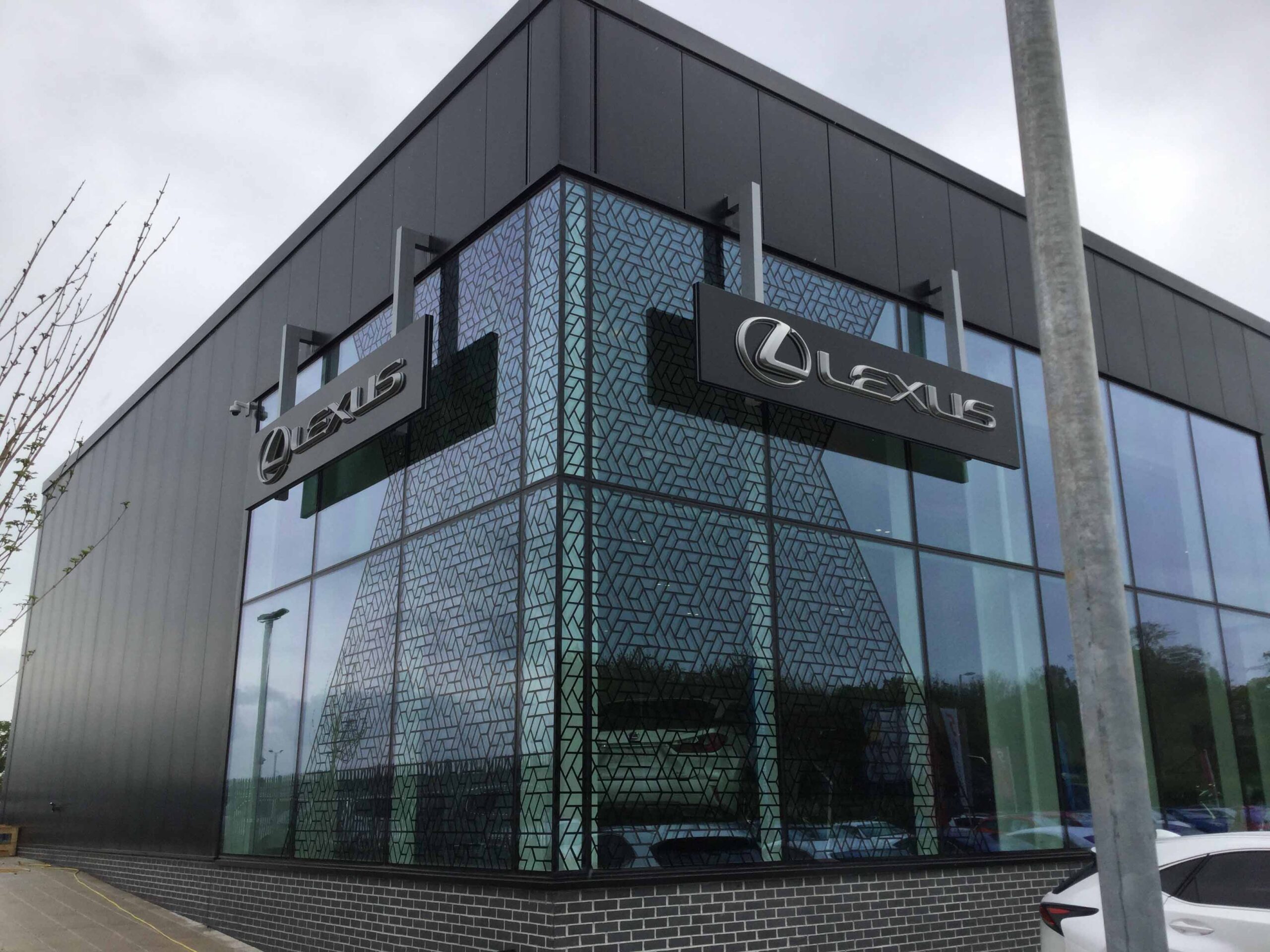 'Client feedback cited our personal touch as one of the biggest success factors in this brand rollout. Attention to detail was our mantra throughout - we provided the most detailed instructions to installers and were on site for every installation to ensure the highest quality control. It's an absolute pleasure to work with Lexus.'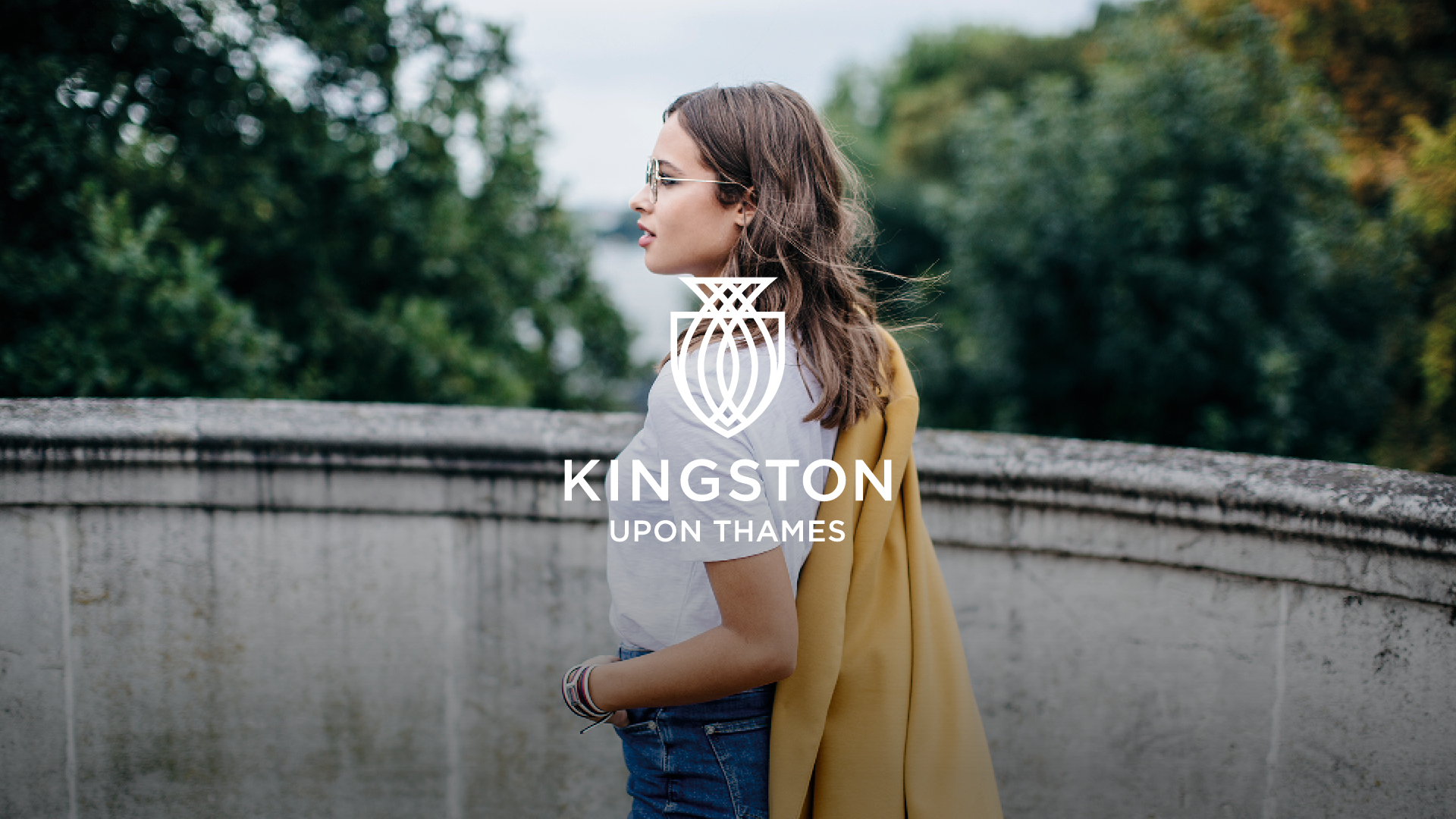 We were appointed by the town of Kingston Upon Thames to create a brand and suite of campaigns to position the town and its range of visitor attractions, history, heritage in a modern and contemporary style.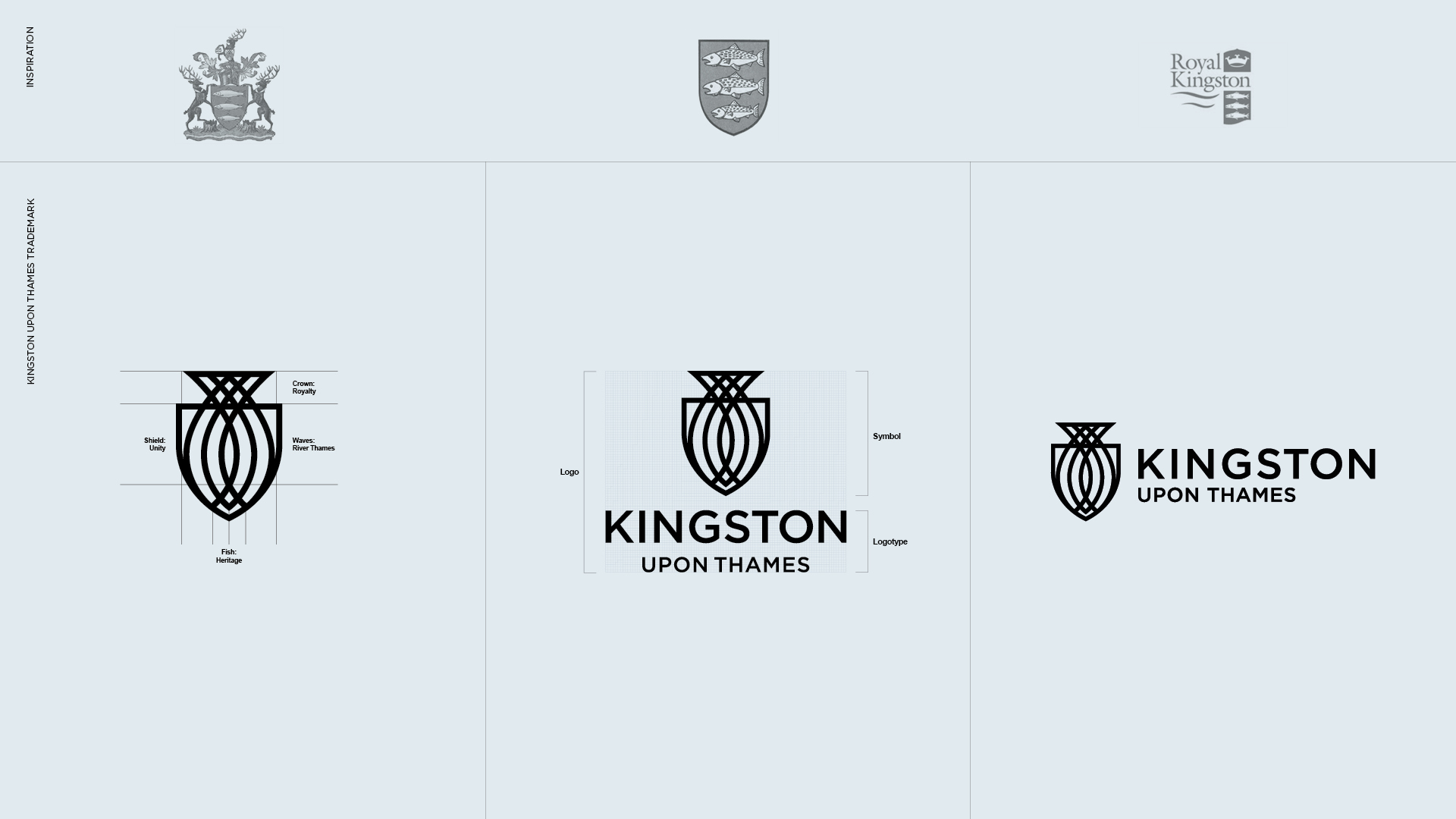 Kingston Upon Thames Branding
To complement this consumer facing brand, we created a business brand for the town to reflect its modern future forward ambitions to create new history. The work covered brand identities, guidelines, creative art direction, shoots, production, post production, video editing and social media. We also recruited and trained the Head of Marketing for the client.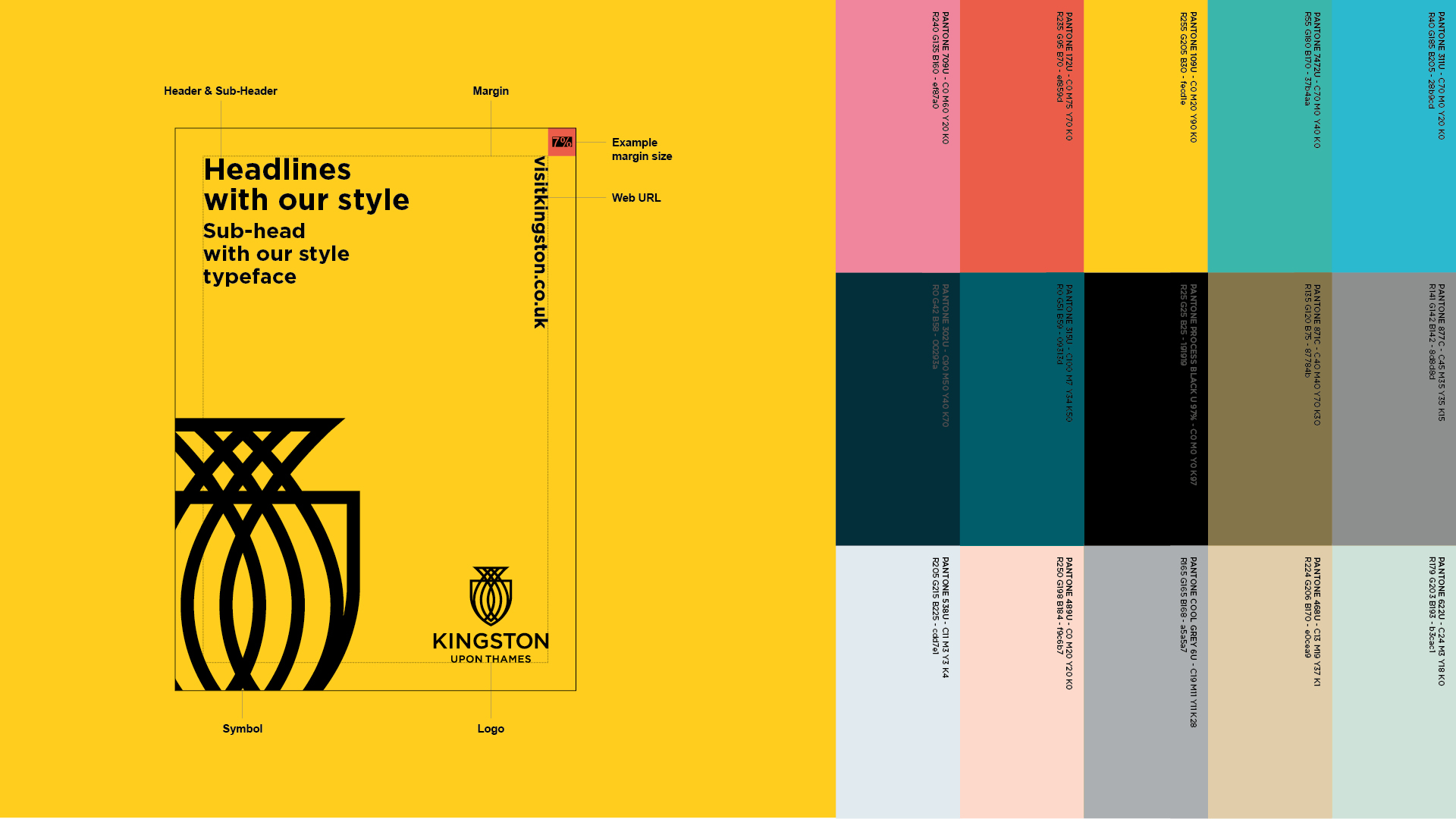 Kingston Upon Thames print specs and colour scheme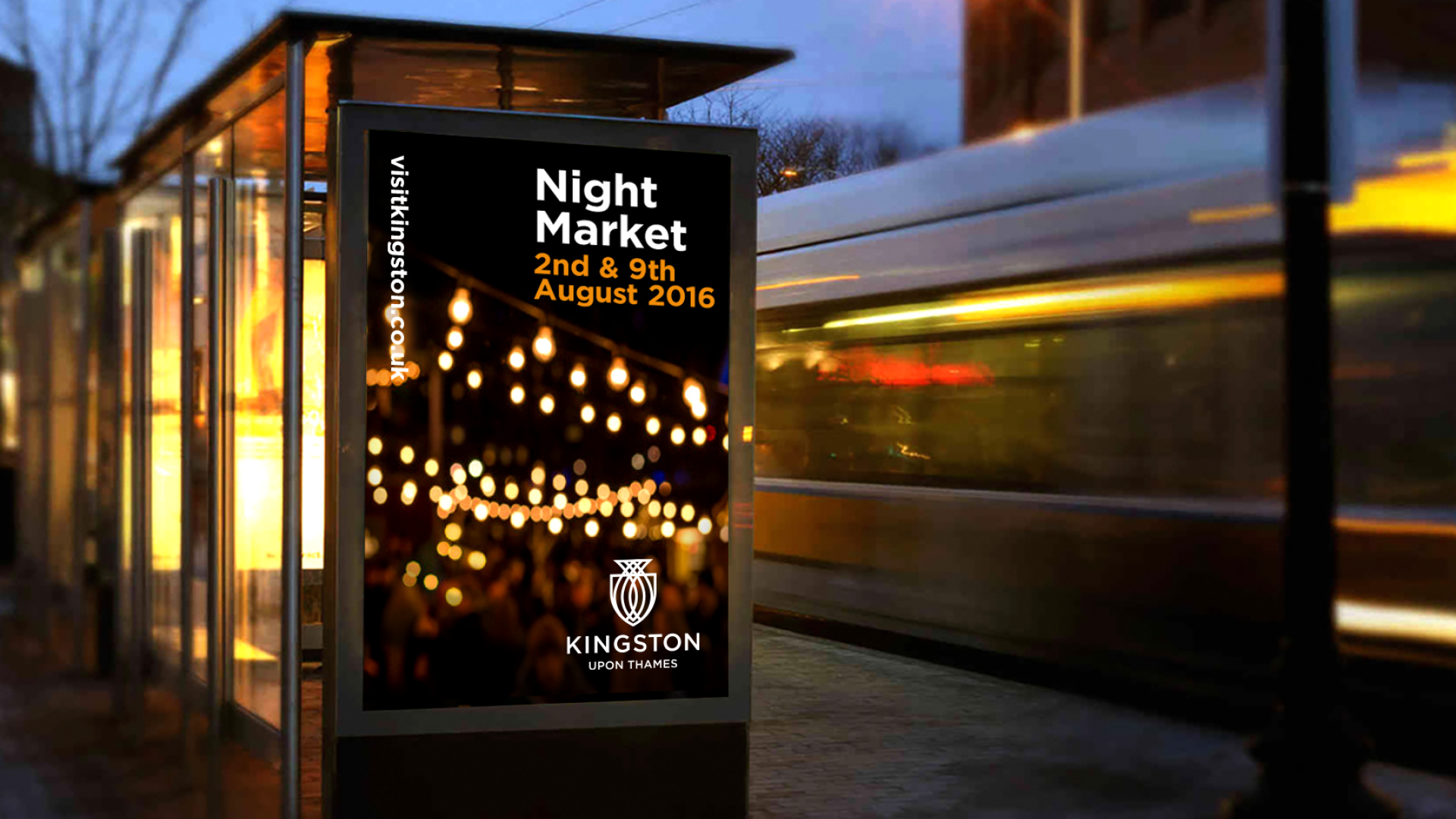 OOH Marketing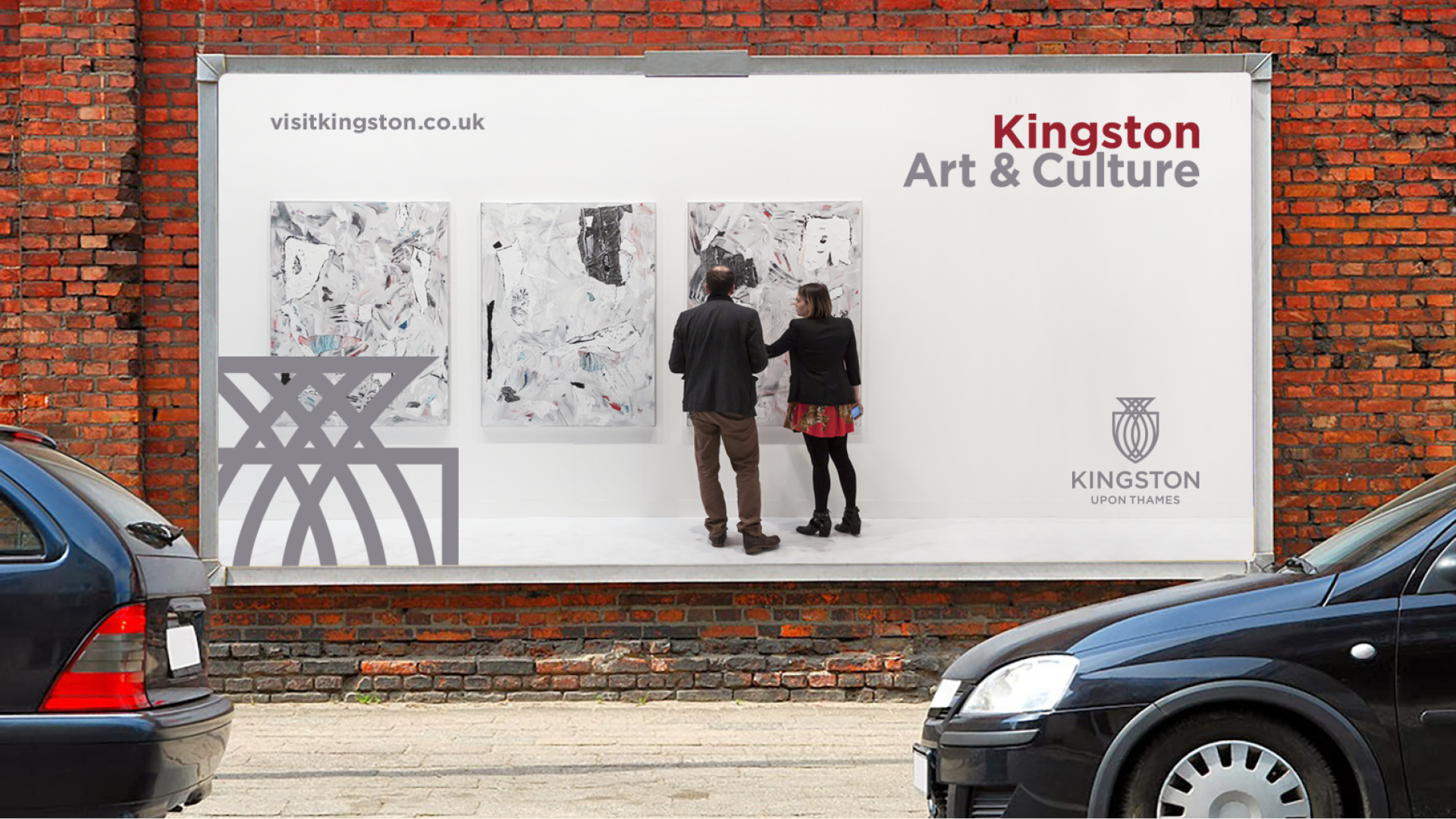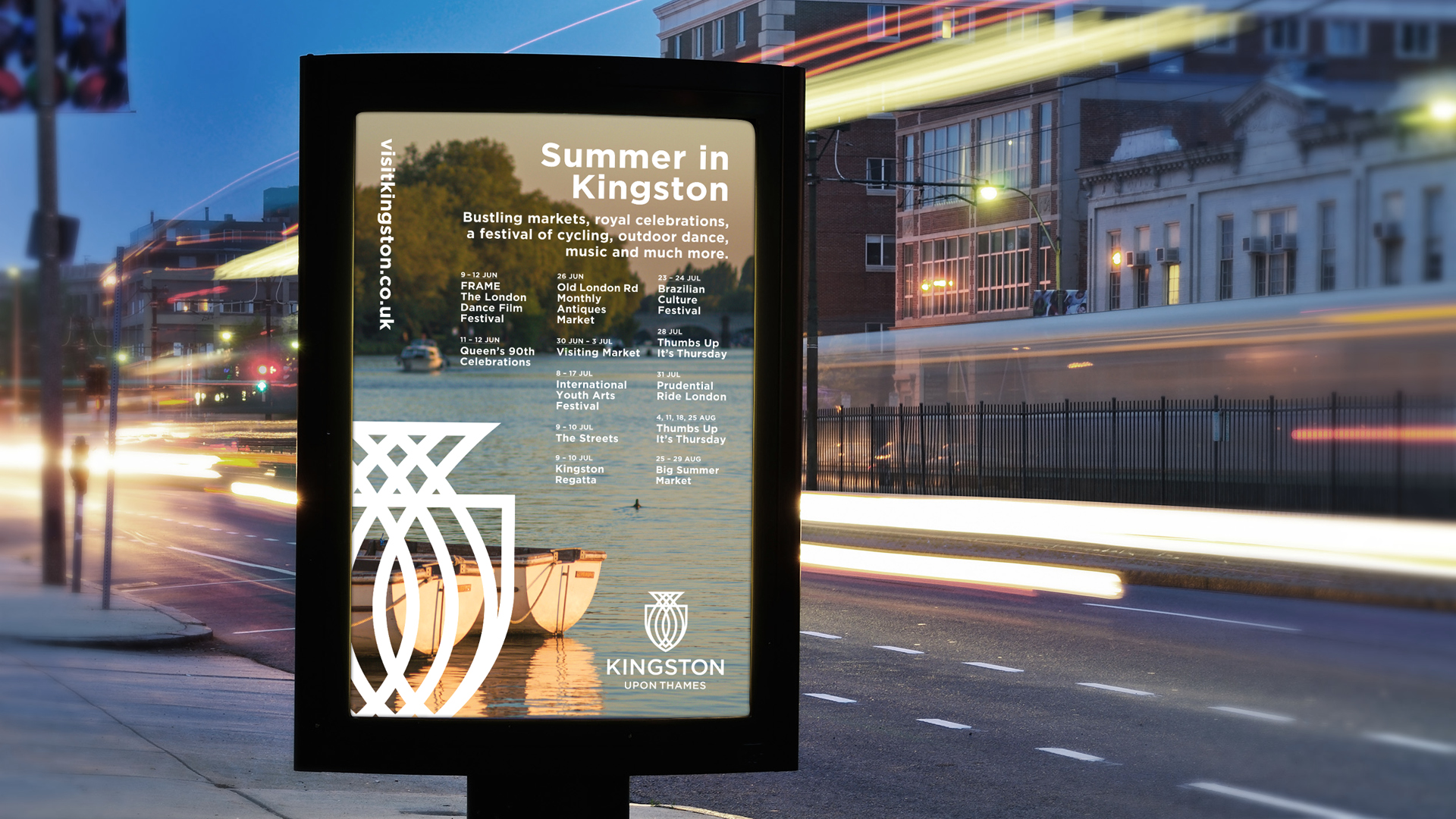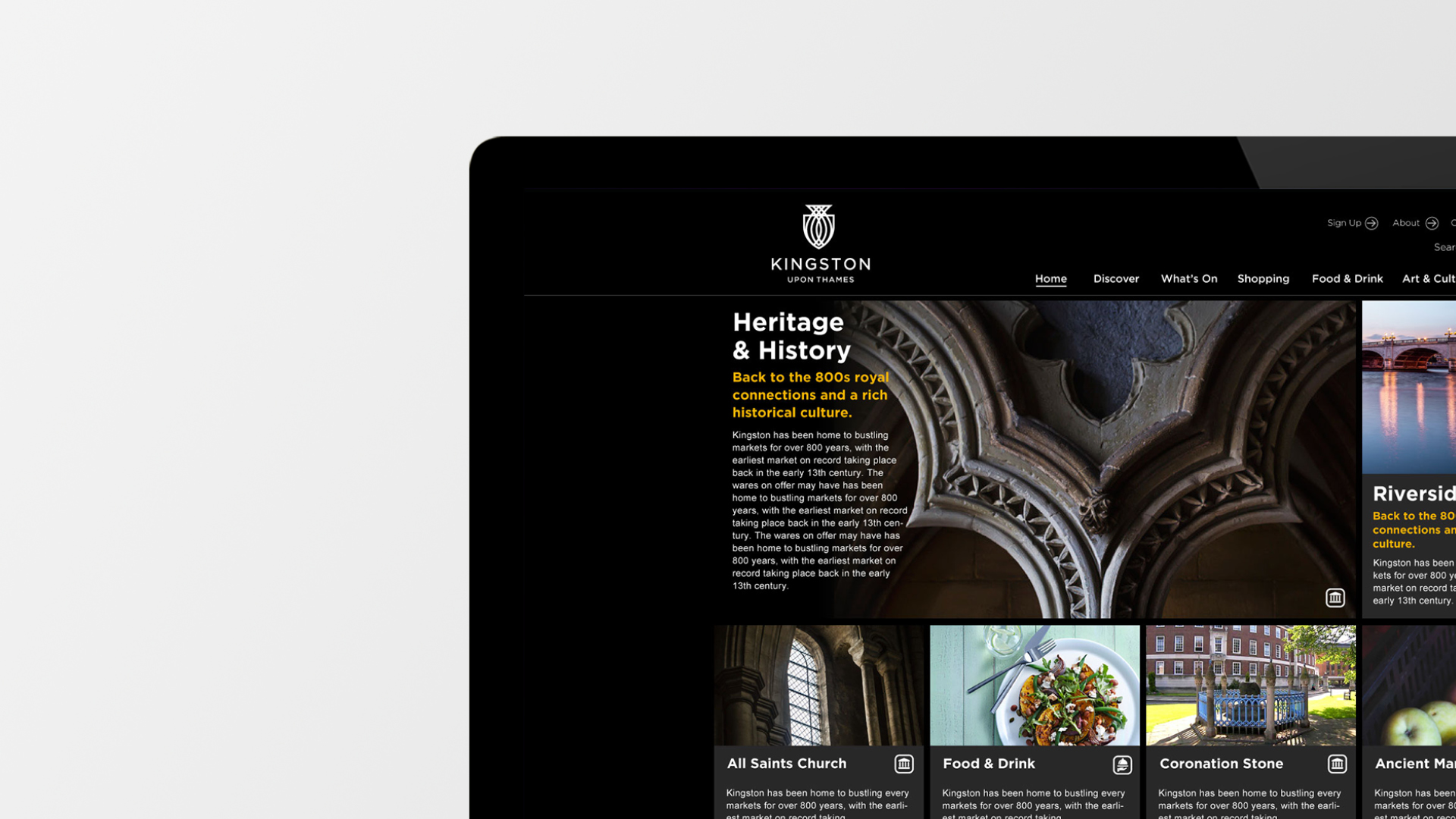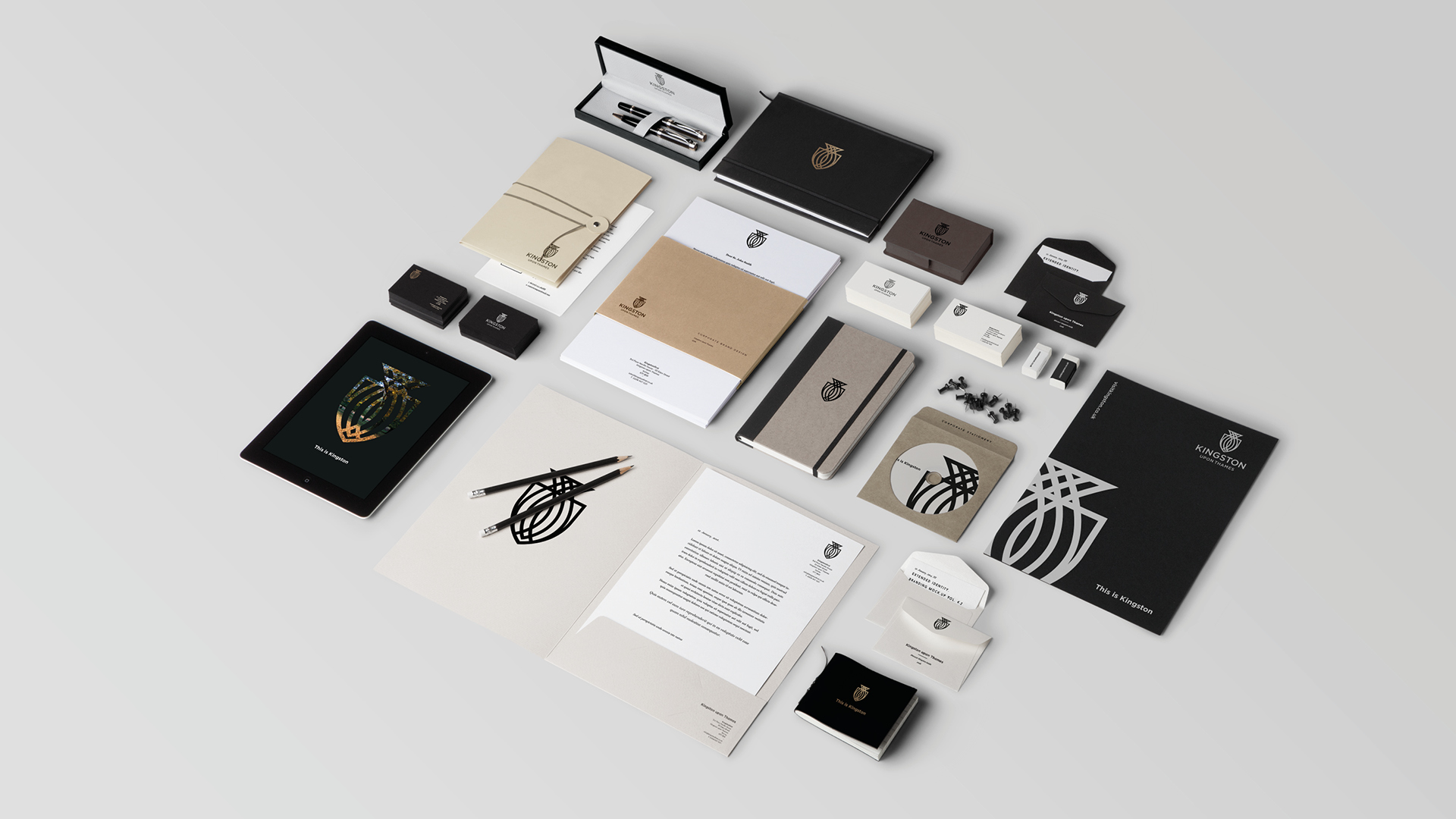 Branding across stationary