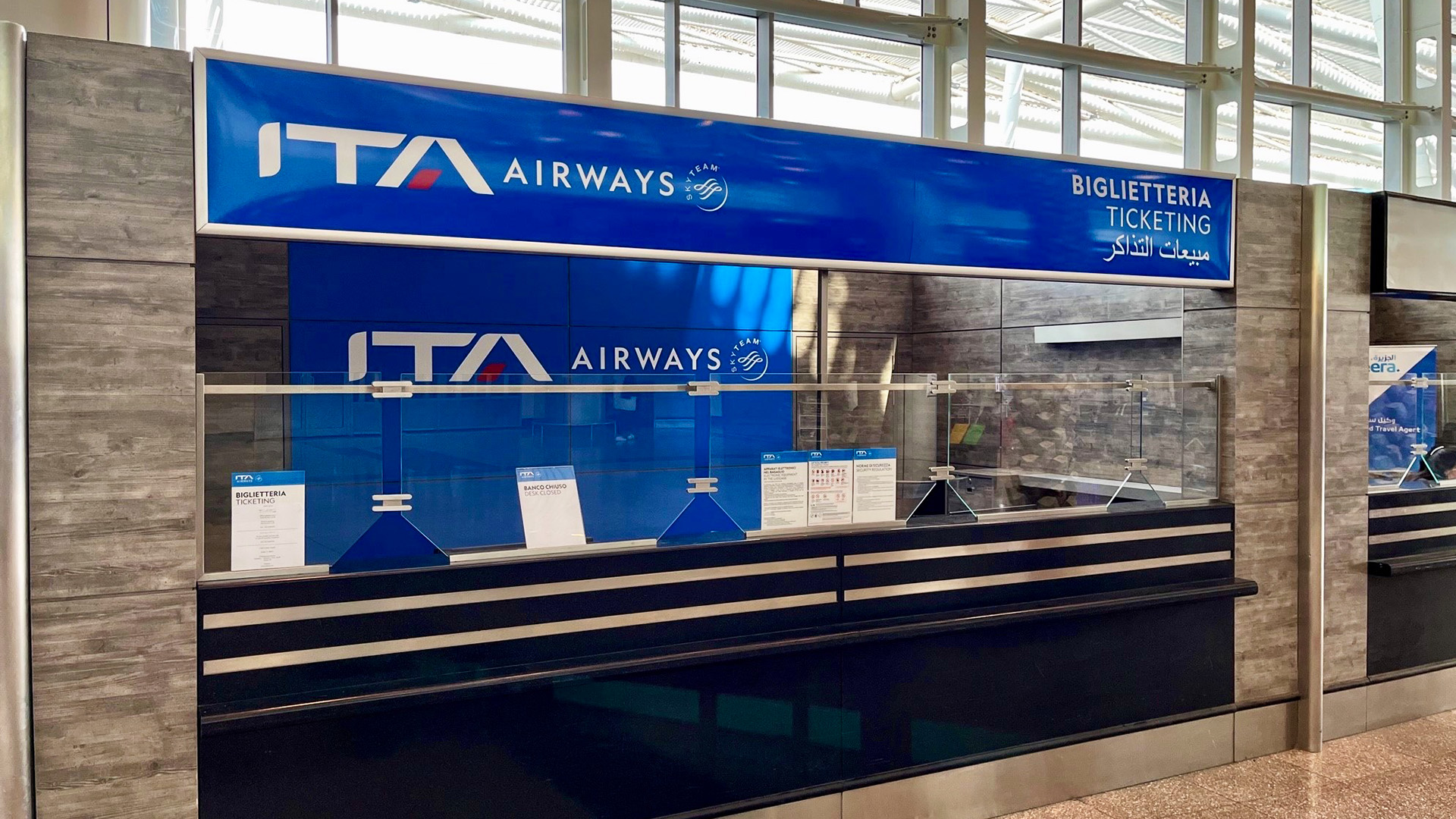 ITA Airways, the result of a bold endeavor following the crisis of former Alitalia, emerged as a new air transport company under the name Italia Trasporto Aereo. Despite securing the brand Alitalia, the company chose to enter the market with a fresh identity, ITA Airways.
In this transformative journey, GLIMMA, in collaboration with our Gold Partner DB Ingegneria dell'Immagine (Italian-based large-format print solutions company), undertook the task of replacing all previous Alitalia logos with the new ITA Airways branding across various touchpoints at international airports.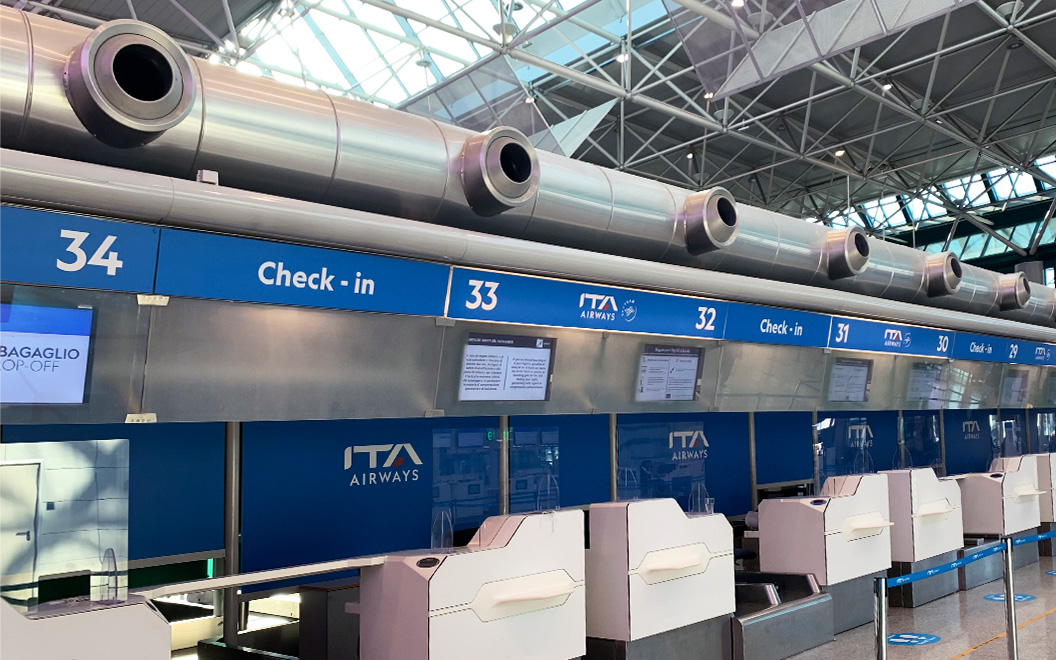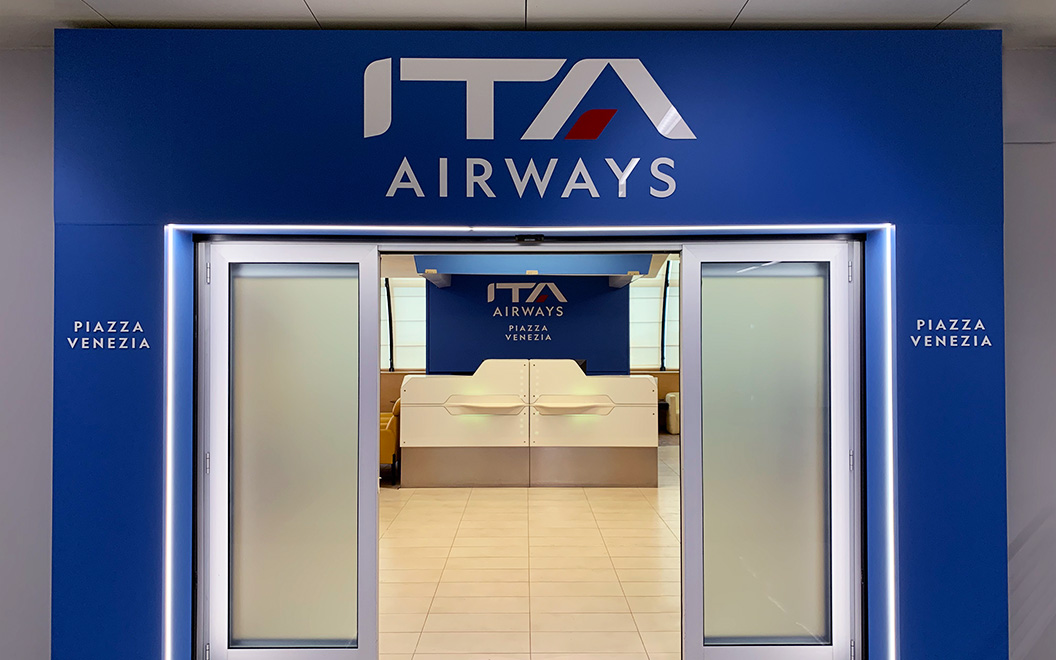 Our Re-branding Journey Encompassed:
Online project platform usage offering client 24/7 project overview
Digital self-survey tool usage (providing GLIMMA with precise information on location-specific touchpoints)
Technical Specifications Analysis
Budget Creation and Development
Production and Delivery across global project locations
Project synopsis and end-of-project audit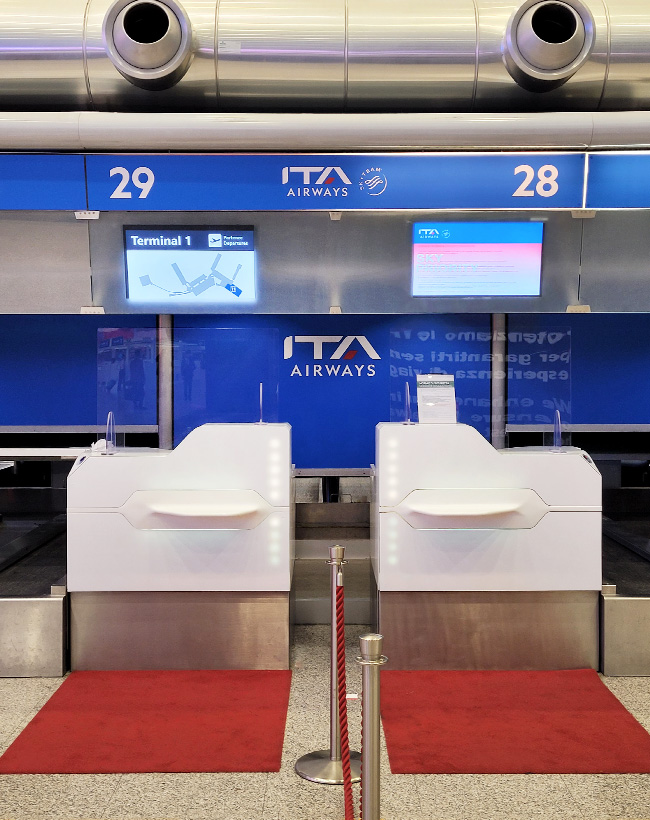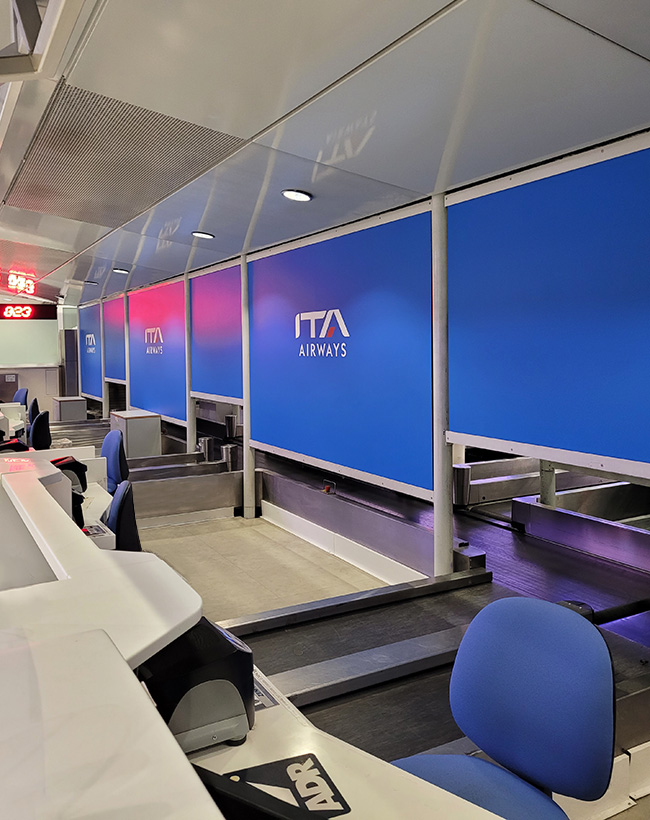 Re-branding locations included:
Algiers (ALG), Amsterdam (AMS), Athens (ATH), Barcelona (BCN), Bruxelles (BRU), Cairo (CAI), Paris (CDG), Dusseldorf (DUS), Frankfurt (FRA), Geneva (GVA), London (LHR), Madrid (MAD), Malta (MLA), Munich (MUC), Nice (NCE), Paris (ORY), Tirana (TIA), Tel Aviv (TLV), Tunisia (TUN), Zurich (ZRH), Brindisi (BDS), Bari (BRI), Catania (CTA), Fiumicino (FCO), Genoa (GOA), Linate (LIN), Napoli (NAP), Palermo (PMO), Pescara (PSR), Reggio Calabria (REG), Lamezia (SUF), Torino (TRN), Trieste (TRS), Venezia (VCE).
Throughout this rebranding project, GLIMMA and DB Ingegneria dell'Immagine executed the project with precision, showcasing our expertise in delivering impeccable brand management solutions.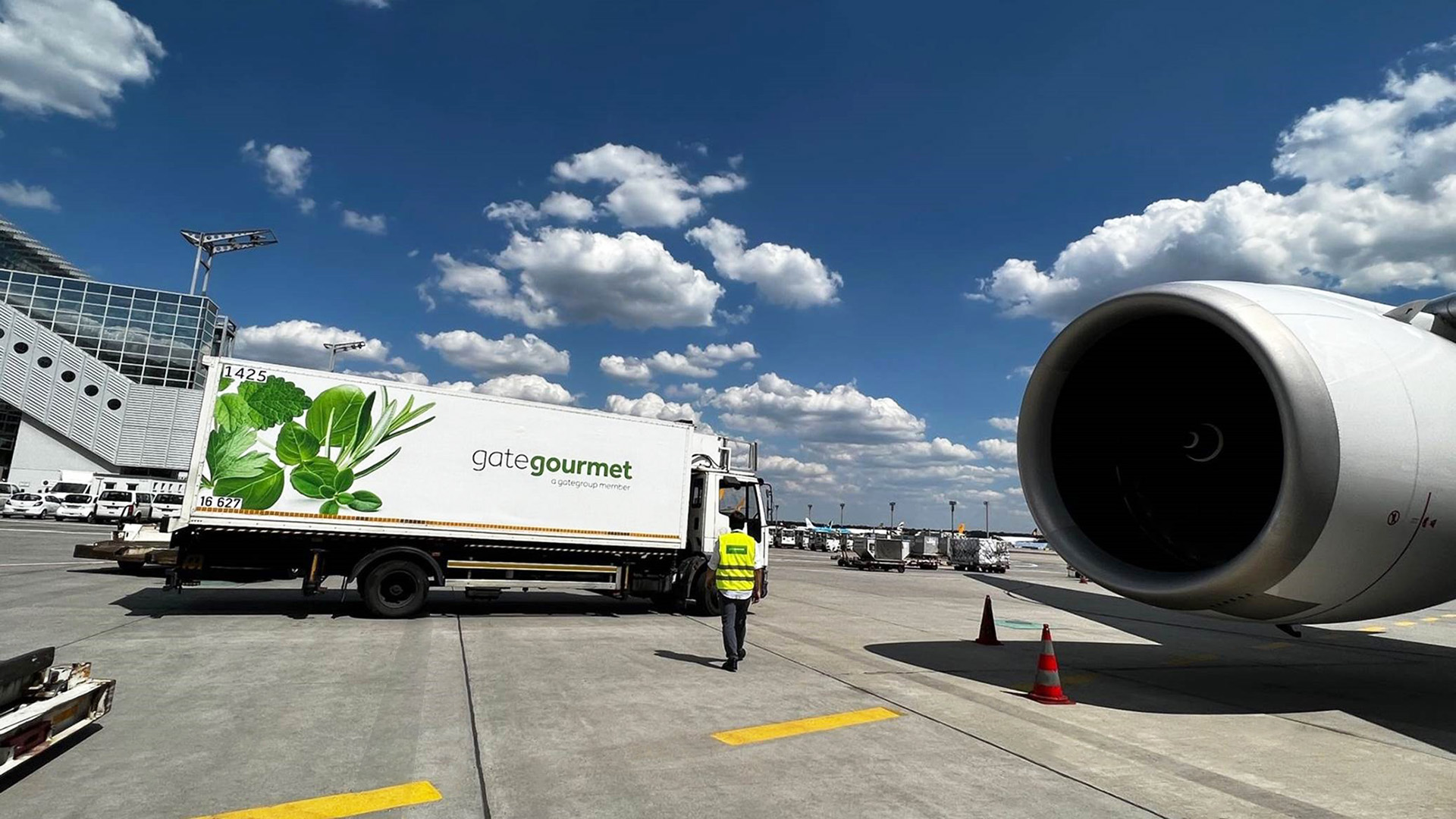 Our partnership with Gategroup (Gate Gourmet) dates back to 2007, and as proud partners with GLIMMA's global network, we have successfully rebranded over 1,500 high-loader trucks across the world since then. Our collaboration with the Swiss onboard catering company has also extended to workplace branding projects in Europe and Latin America, including noteworthy exterior signage installations at London Heathrow and Zürich CH airports (where Gategroup's headquarters are situated). One of our proudest achievements was delivering a large LED screen (670x1000cm) with a cloud-controlled media player platform, enabling Gate Gourmet HQ to have full, 24/7 access to updating the display.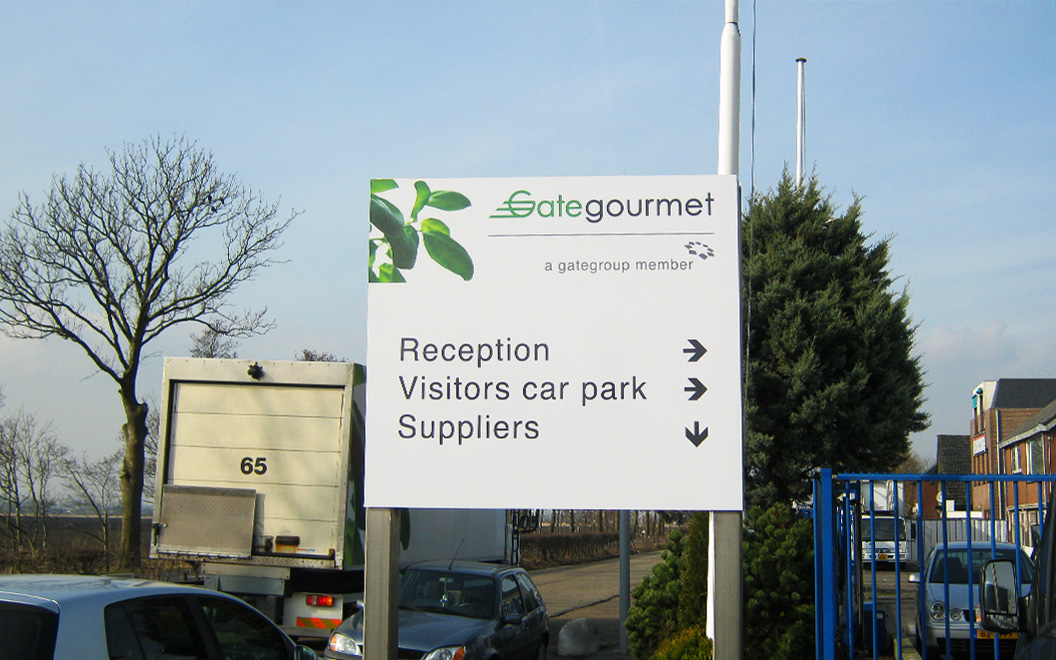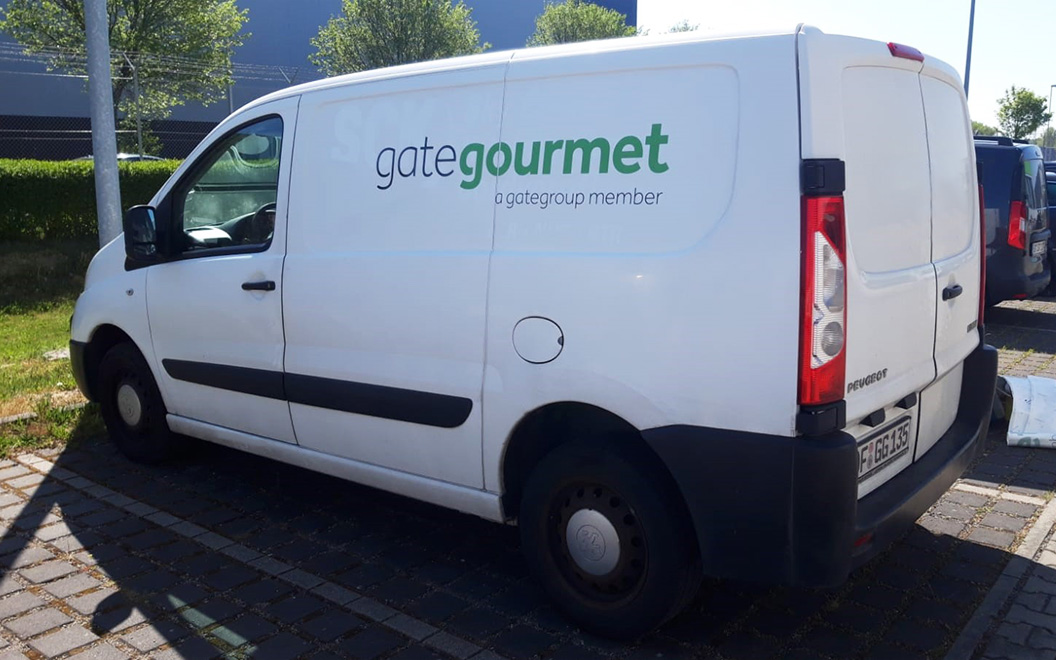 Not only has GLIMMA worked with Gate Gourmet on their signage rebrands, but we have also assisted in rebranding hundreds of vehicles when the company acquired Lufthansa's aviation catering operation in Europe. In a remarkable feat, GLIMMA managed the rebranding of over 500 high-loader trucks, vans, and cars across Germany, Switzerland, the Netherlands, Belgium, and Spain – a mammoth task accomplished in under 10 months, starting in October 2021. The project involved close collaboration with the global company and its management at numerous Gate Gourmet kitchen units throughout Europe. GLIMMA centralized and oversaw prototyping, production, removal of old LSG Sky Chefs branding, new Gate Gourmet branding installation, vehicle transportation, and a variety of additional services (i.e., spot repair on lightly damaged truck bodies) – with the help of our expert European gold partner network.
300
Airlines served by Gate Gourmet
700m
Passengers (meals) per year
200
Kitchen units across the world
43,000
Employees worldwide
3,000
Trucks across the world