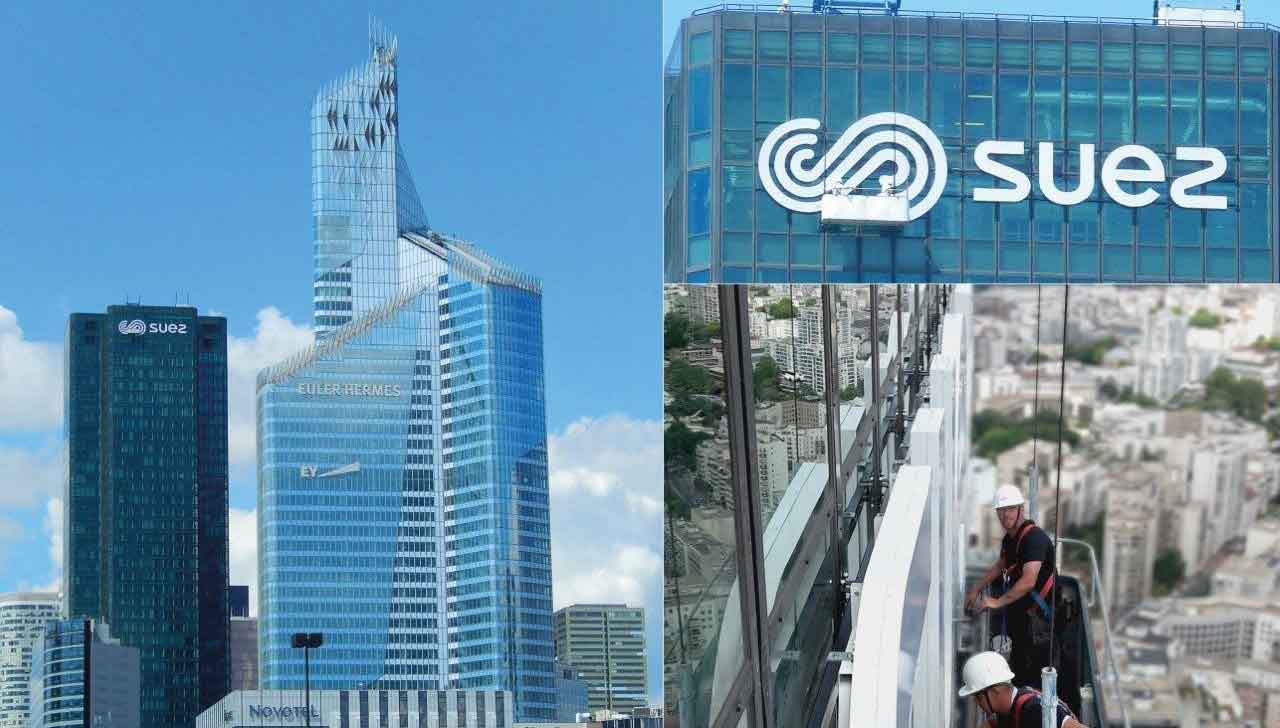 The Brief
To manage several rebrand programmes that have resulted from mergers or acquisitions, and a change in brand strategy.
We have worked with SUEZ, a global leader in water and waste management services, for many years.
Global rebrand
SUEZ reviewed its global brand strategy in 2015, bringing together more than 40 companies under their single new brand identity.
We were responsible for the rebrand of  500+ sites in 20 countries.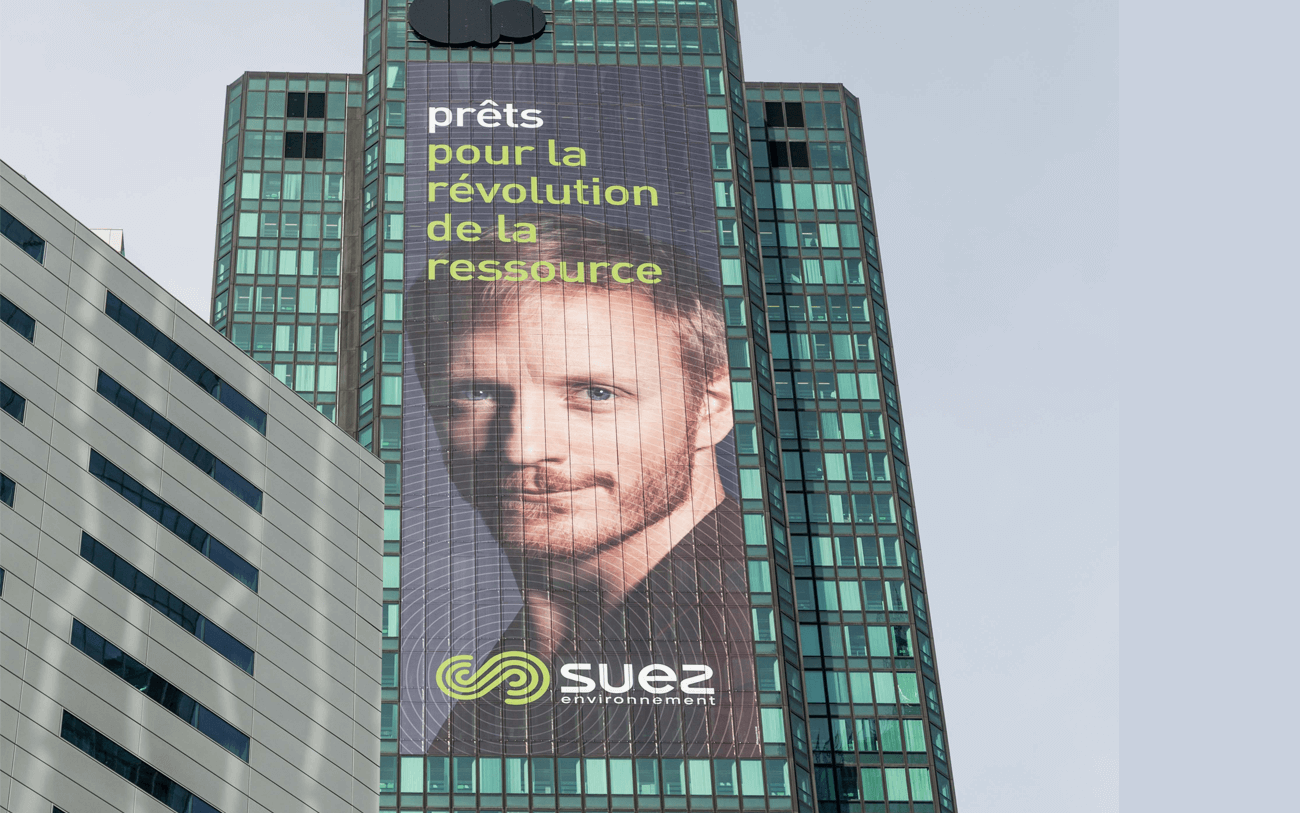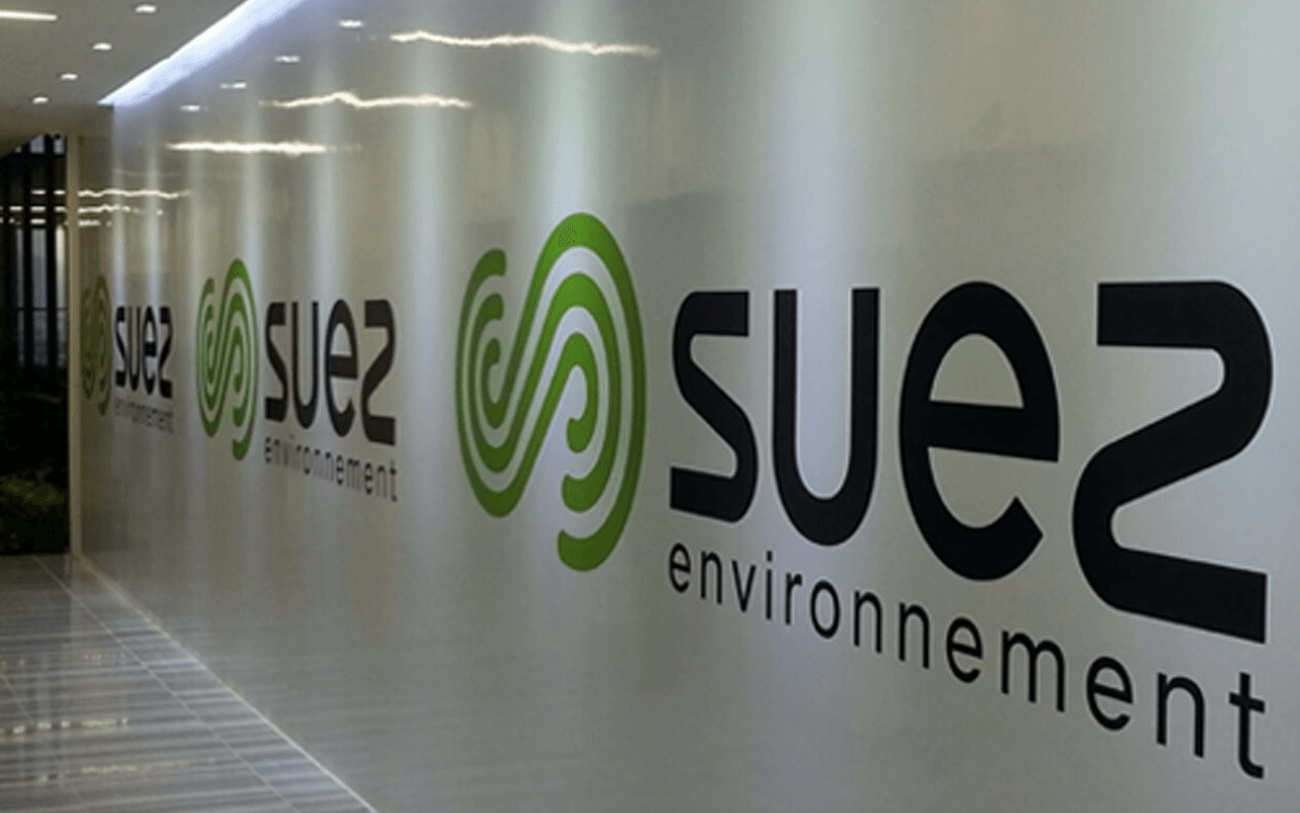 Keeping it under wraps
With simultaneous PR launches in Paris, New York and Beijing, we worked closely with SUEZ's central communications team to get the new branding in position 'under wraps', ready for a big reveal.
On launch day we turned their HQ building in Paris into a giant advertising hoarding, using 1,200m2 of digital printed graphics on the side of their 188m office block for the whole of Paris to see.
Local sites also revealed their new brand identity at the same time.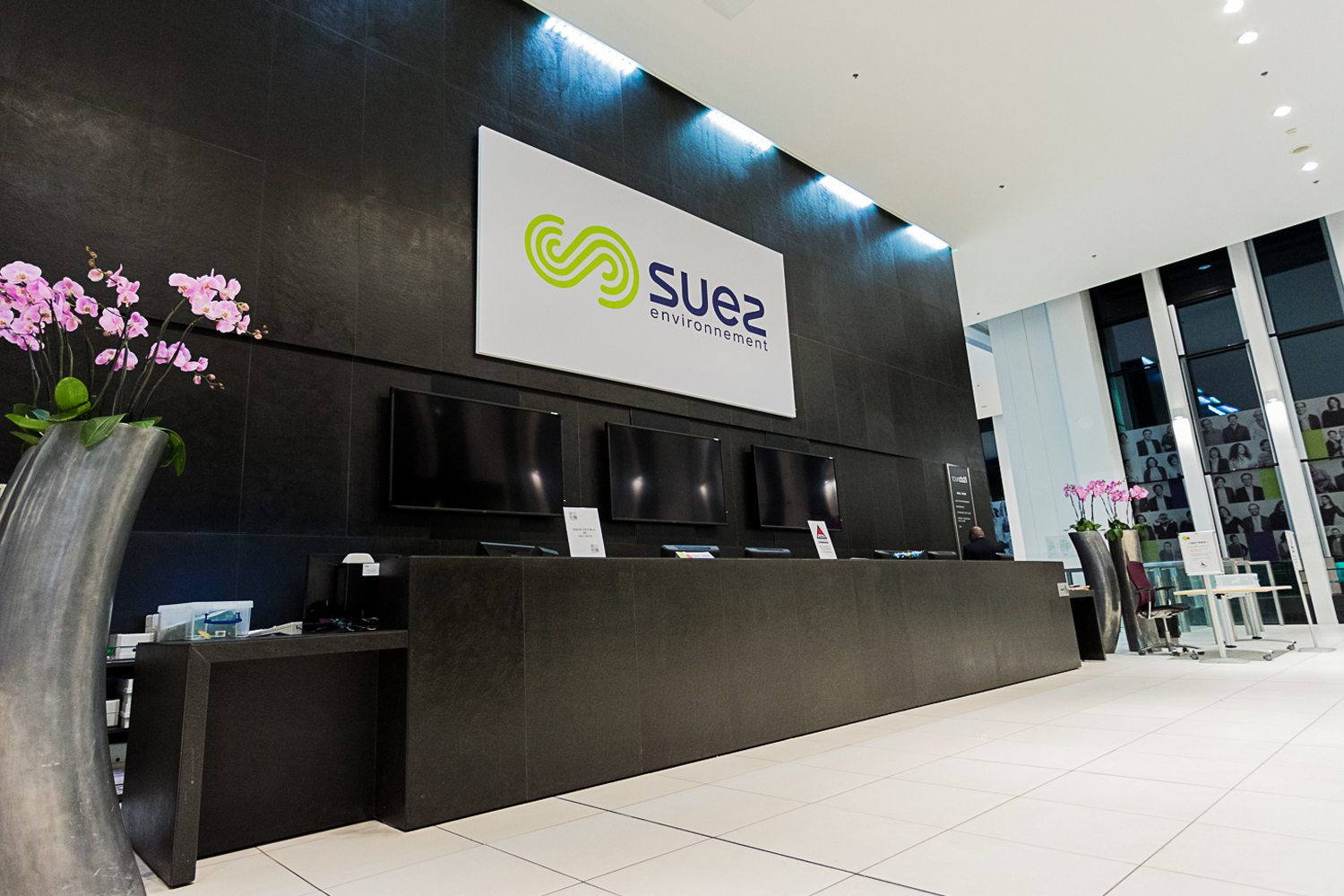 We're truly proud to have won the Transform Award for 'Best Implementation of a Rebrand across Multiple Markets'.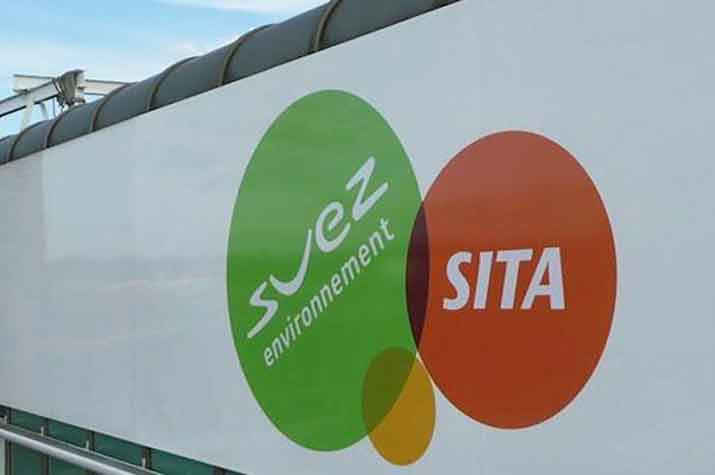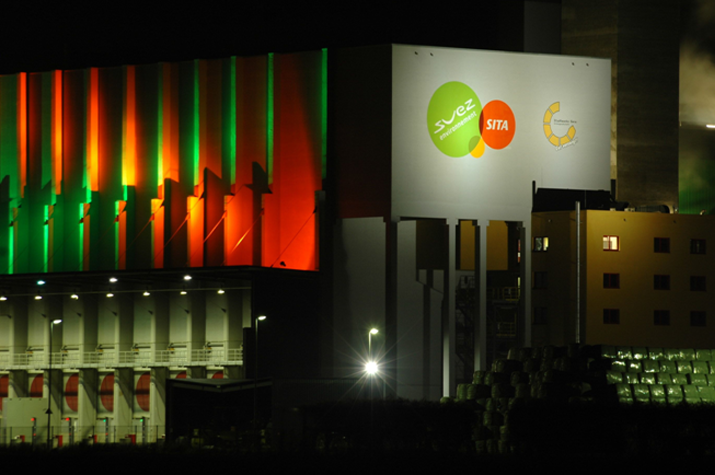 SITA Rebrand
We managed the rebrand of 75 sites in 15 countries.
Our role was to project manage and implement their new brand identity, including interior and exterior signage, window and vehicle graphics and way finding signage.