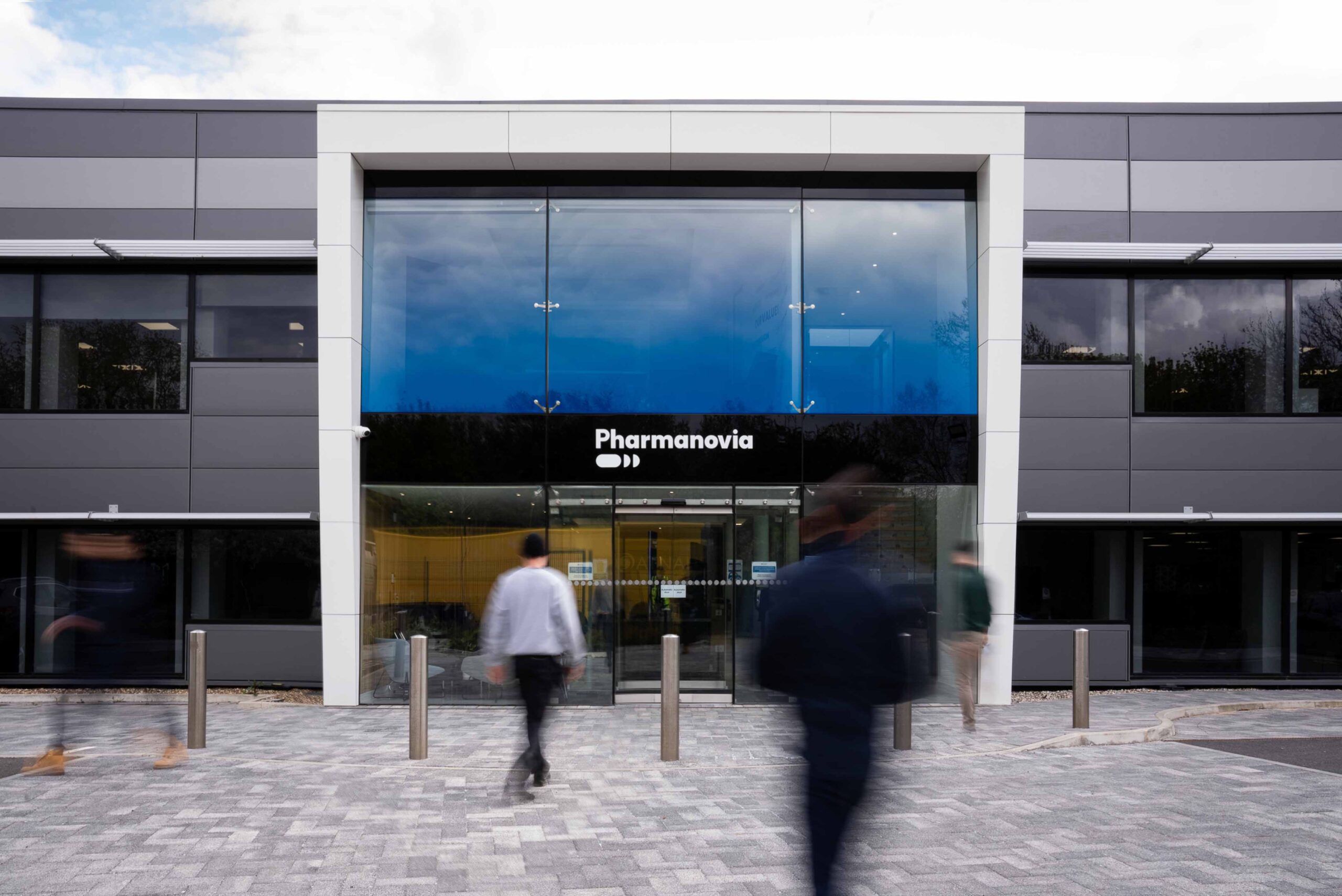 We were asked to implement a new brand identity, including communications and engagement for internal and external stakeholders.
Formerly known as Atnahs, this UK based pharma company undertook a strategic repositioning exercise which resulted in a new name and brand identity to support its strategic vision globally.
STRATEGIC REPOSITIONING
Founded in 2013, the company has grown from a small family business operating solely in the UK to a global specialty pharma business of 200+ employees, marketing 20+ brands across 140+ markets.
Detailed research and benchmarking led to the development of a new name and brand identity which better reflects their position as the original medicines specialist globally and a progressive global specialty pharma business.
The new brand identity was developed by WhyBrand.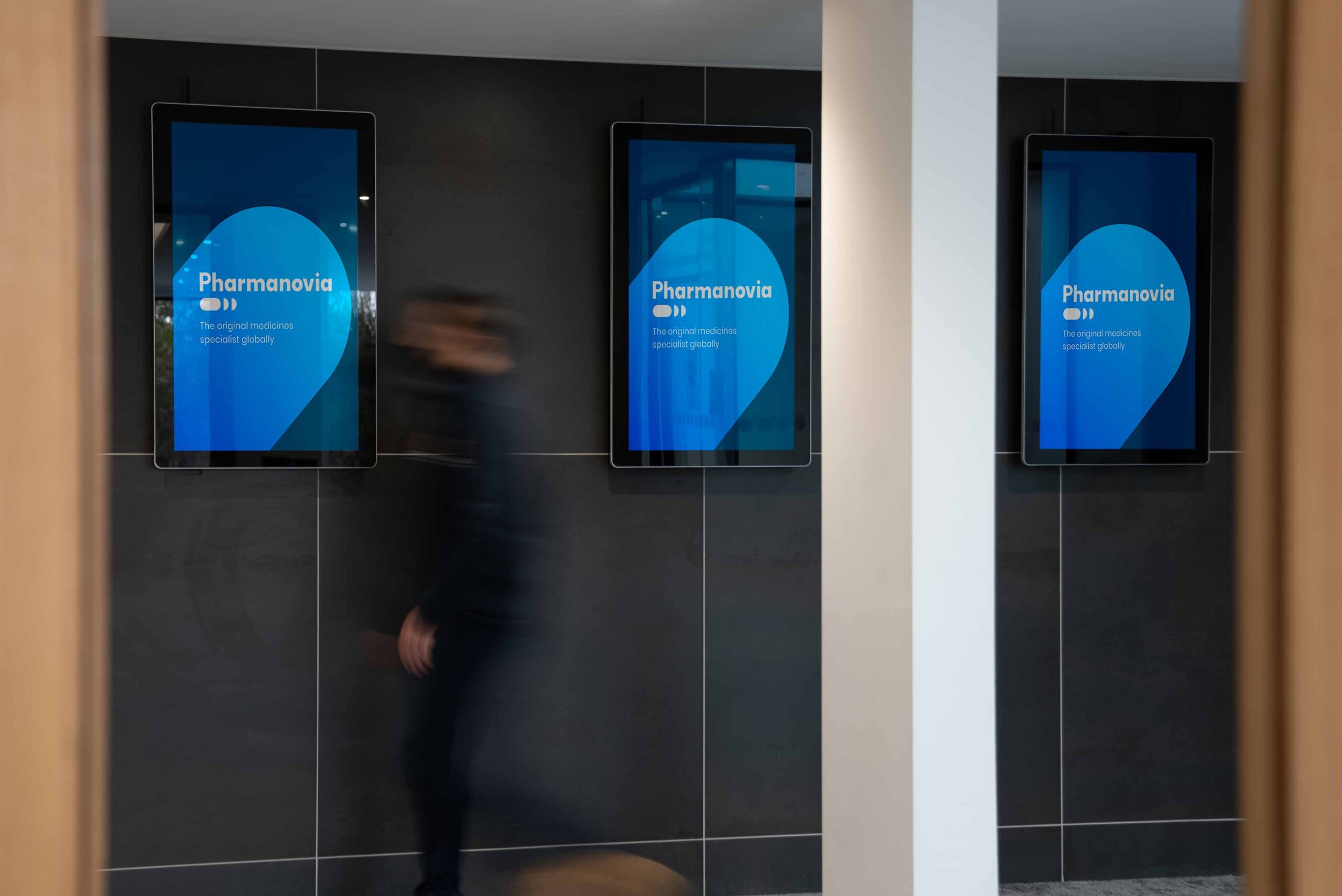 IMPLEMENTATION PLANNING
Following sign-off of the new identity, we worked closely with the Pharmanovia team to set up a full physical audit to identify all their branded assets. Bringing together representatives from IT, HR, Finance, Marketing, Facilities and Legal, we helped to project manage the change of identity within a short timescale of just 12 weeks.
Reporting was co-ordinated through our online project management portal, accessible 24/7 and updated in real time.
'GLIMMA provided both central project management and strategic communications support for our rebrand. The team quickly put in place the right framework to identify and replace all our branded assets. At the same time they worked intuitively with all stakeholders to ensure that everyone, from staff to suppliers, understood our strategic repositioning.'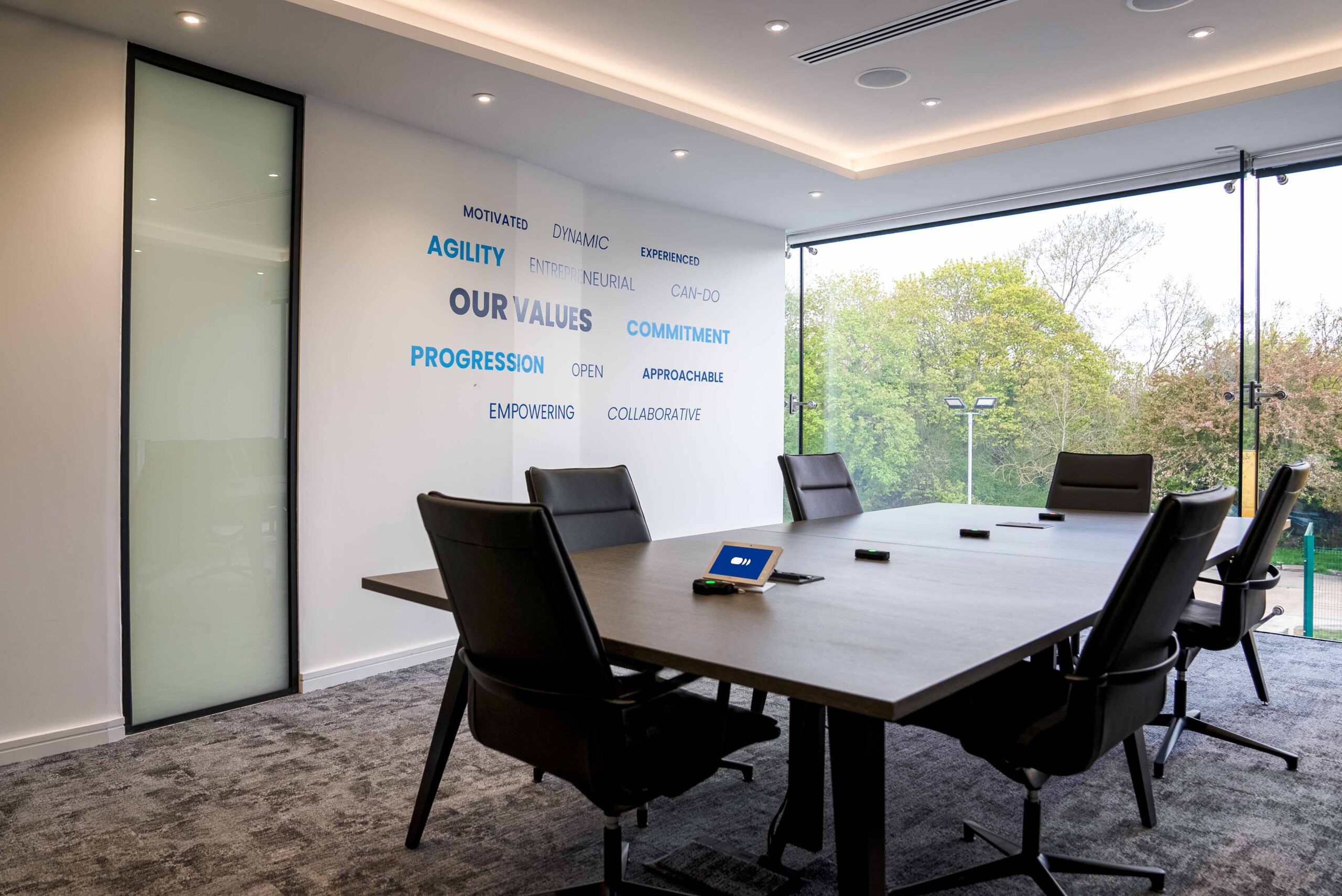 Meeting room rebranding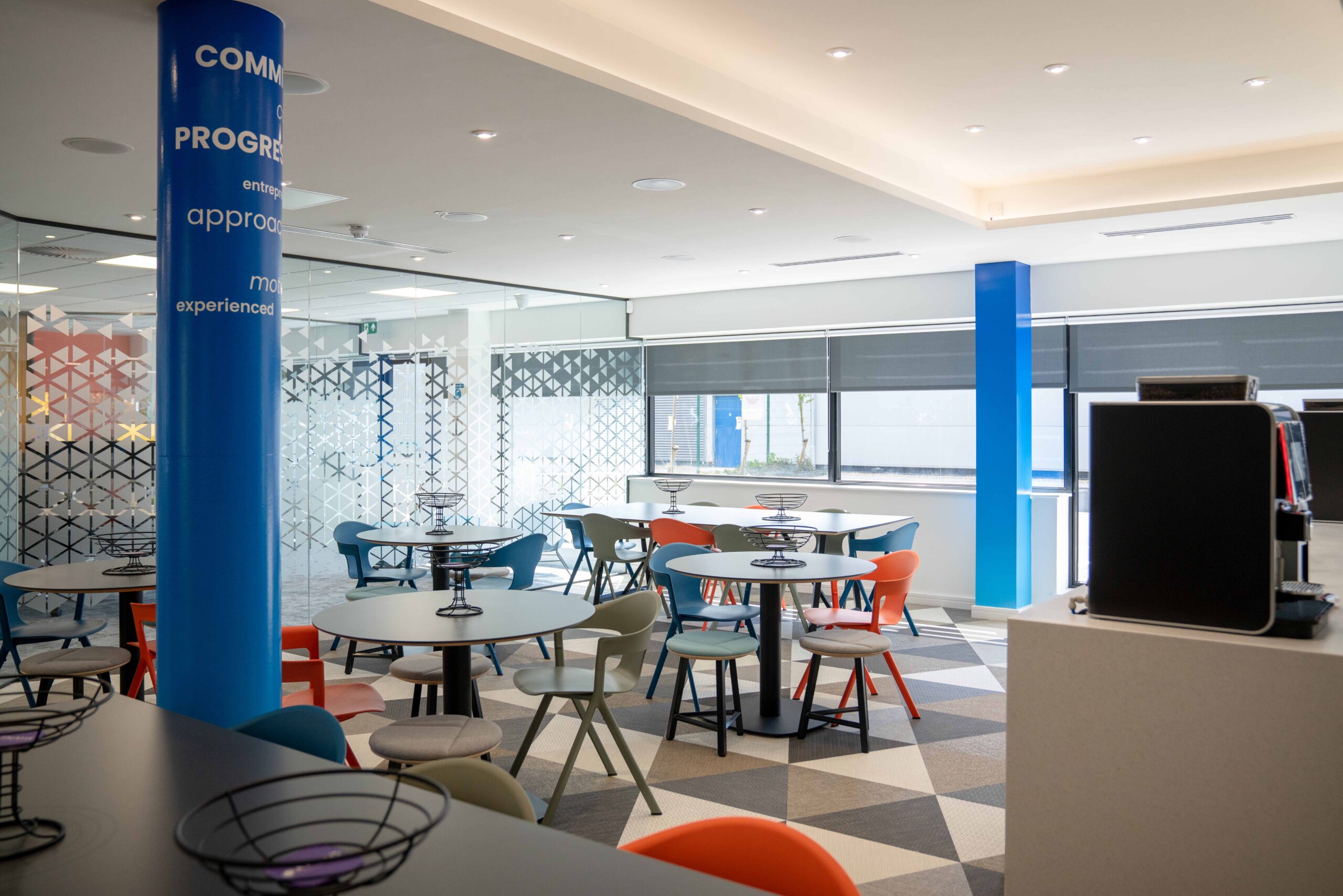 Canteen rebranding
SIGNAGE
Our UK team installed new signage at their head office in Basildon, including the painting of bollards, fascia branding and a brand new lit totem.
Three new digital screens, with remote Content Management System, welcome visitors and help the company to communicate more efficiently and in real-time with employees.

WORKPLACE BRANDING
To make the new brand come to life in the workspace, we used their company values and an update-able world map to convey their new global positioning.
Given that employees have been working from home for 12 months+ due to Covid, the branding of the workplace is a key motivator as employees return to the workplace and start to feel emotionally connected to the new brand.