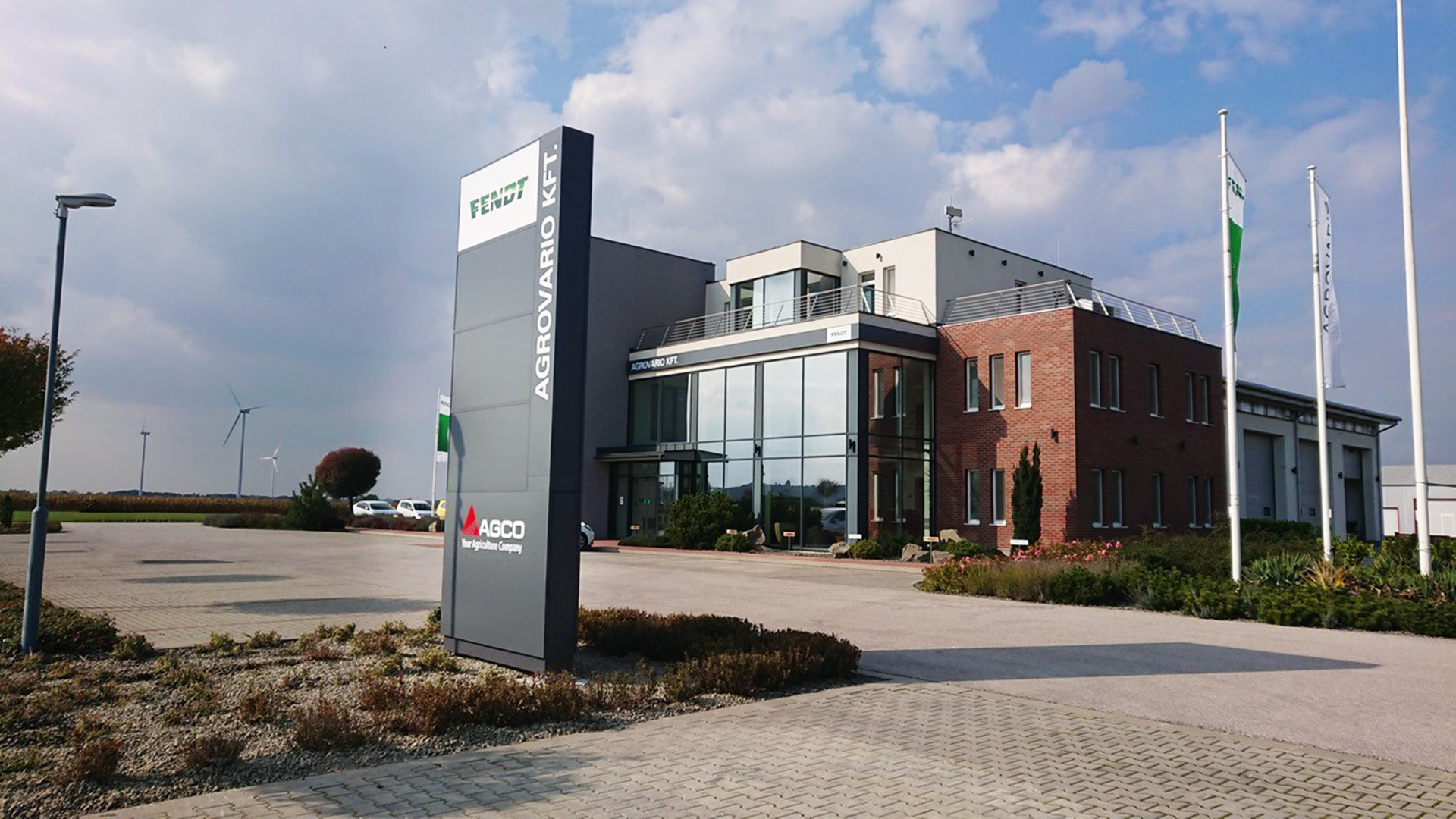 AGCO Corporation, a renowned player in the agricultural industry, empowers farmers worldwide with cutting-edge solutions through their esteemed brand set: Fendt, GSI, Massey Ferguson, Precision Planting and Valtra. Offering an extensive range of tractors, combine harvesters, hay and forage equipment, seeding and tillage implements, grain storage, protein production systems and replacement parts, AGCO has been committed to sustainably feeding global communities for over 30 years.
AGCO made a strategic decision to overhaul its corporate and branding structures, which led to the development of a new visual identity for its dealerships across EMEA. With 868 dealers responsible for 59% of AGCO's global sales, this corporate redevelopment required GLIMMA's Gold Partner Beflex to have meticulous attention to detail and hyper-focused collaboration with AGCO's global brand team (headquartered in Germany), who carried out the project client-side.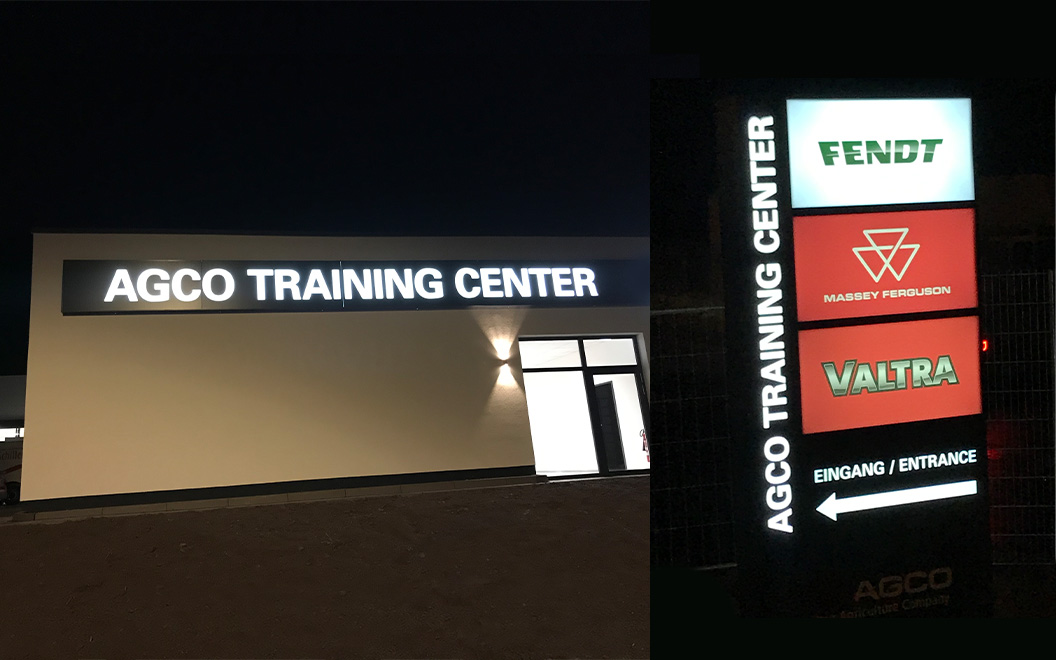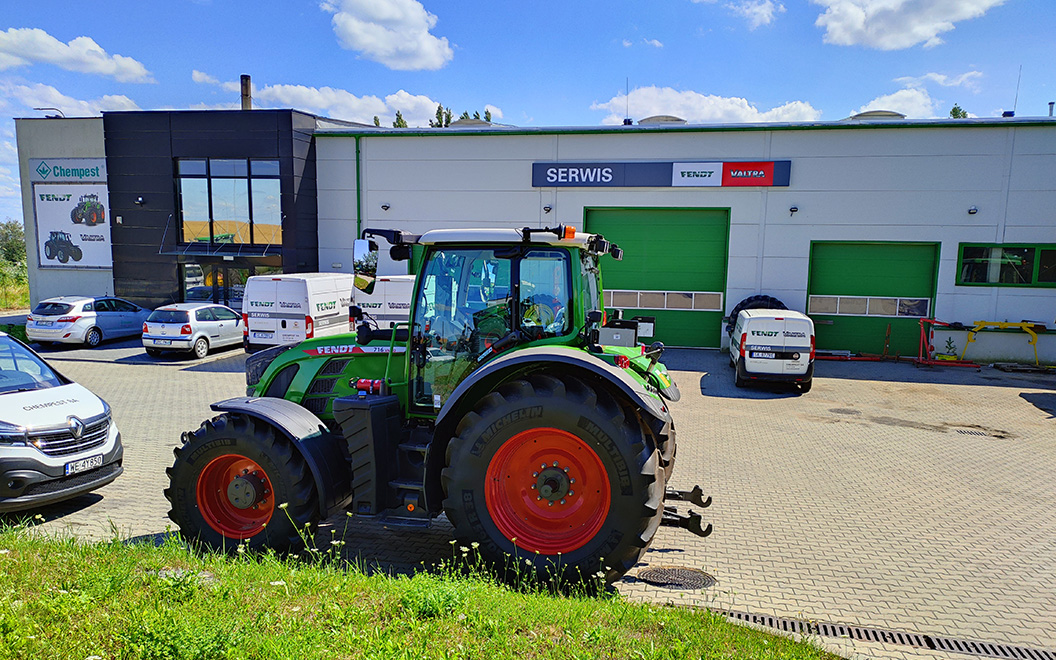 Beflex in collaboration with GLIMMA crafted a holistic end-to-end web-shop solution tailored to AGCO's specific needs.
Our Bespoke Strategy Included:
Applied Design Services
Prototyping
Online Ordering System (Webshop) Development
Production
Signage Deliverable Development
Utilisation of our in-house reporting and brand implementation management tool, BrandEye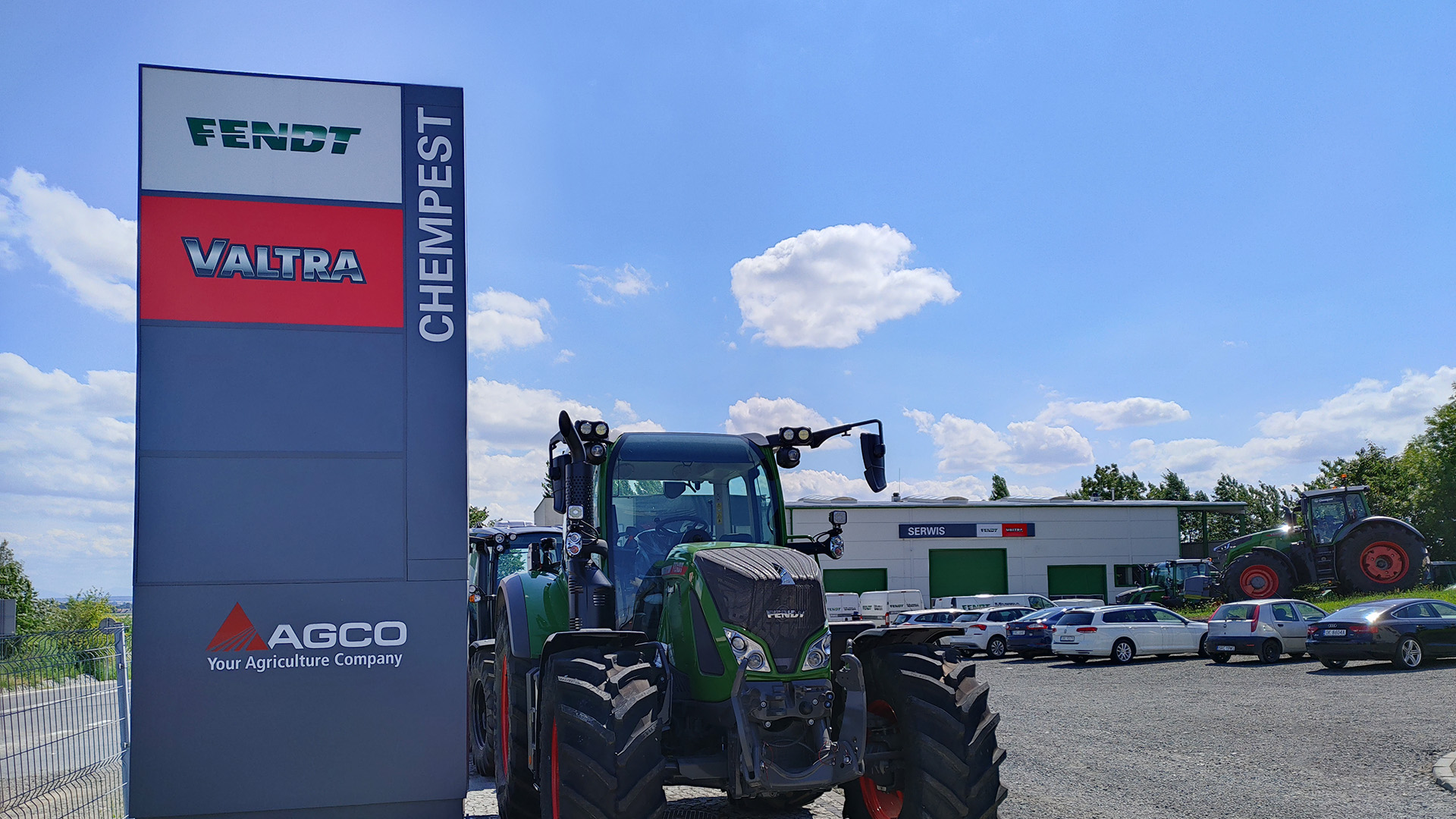 The online ordering system (webshop) we devised for AGCO has allowed total control over the brand's visual identity across Europe. This includes precise color matching high-quality material usage assurance, adherence to warranties project-wide, alongside detailed project costings maintenance. The webshop guarantees dealerships can seamlessly order signage that adheres to AGCO's top-level corporate guidelines. Additionally, our dedicated Beflex/GLIMMA team was readily available to support dealerships with permit acquisition, installation and product integration management throughout the transitionary period.
Our timeline for this global strategic transformation began with detailed concept development and product wireframing in 2020, followed by A/B-tested prototyping in 2021. By 2022, the webshop was successfully launched and implementation across AGCO's dealers had commenced. Today, every AGCO dealer in Europe operates within the implemented webshop – ensuring brand consistency across all of AGCO's European dealerships.
At GLIMMA, we take immense pride in propelling brands like AGCO to new heights, empowering them with effective brand management solutions. Our dedication to quality, consistency, and efficiency aligns seamlessly with our clients' visions. Trust GLIMMA to redefine your brand's journey, transforming it into a powerful force that stands out in the global market.