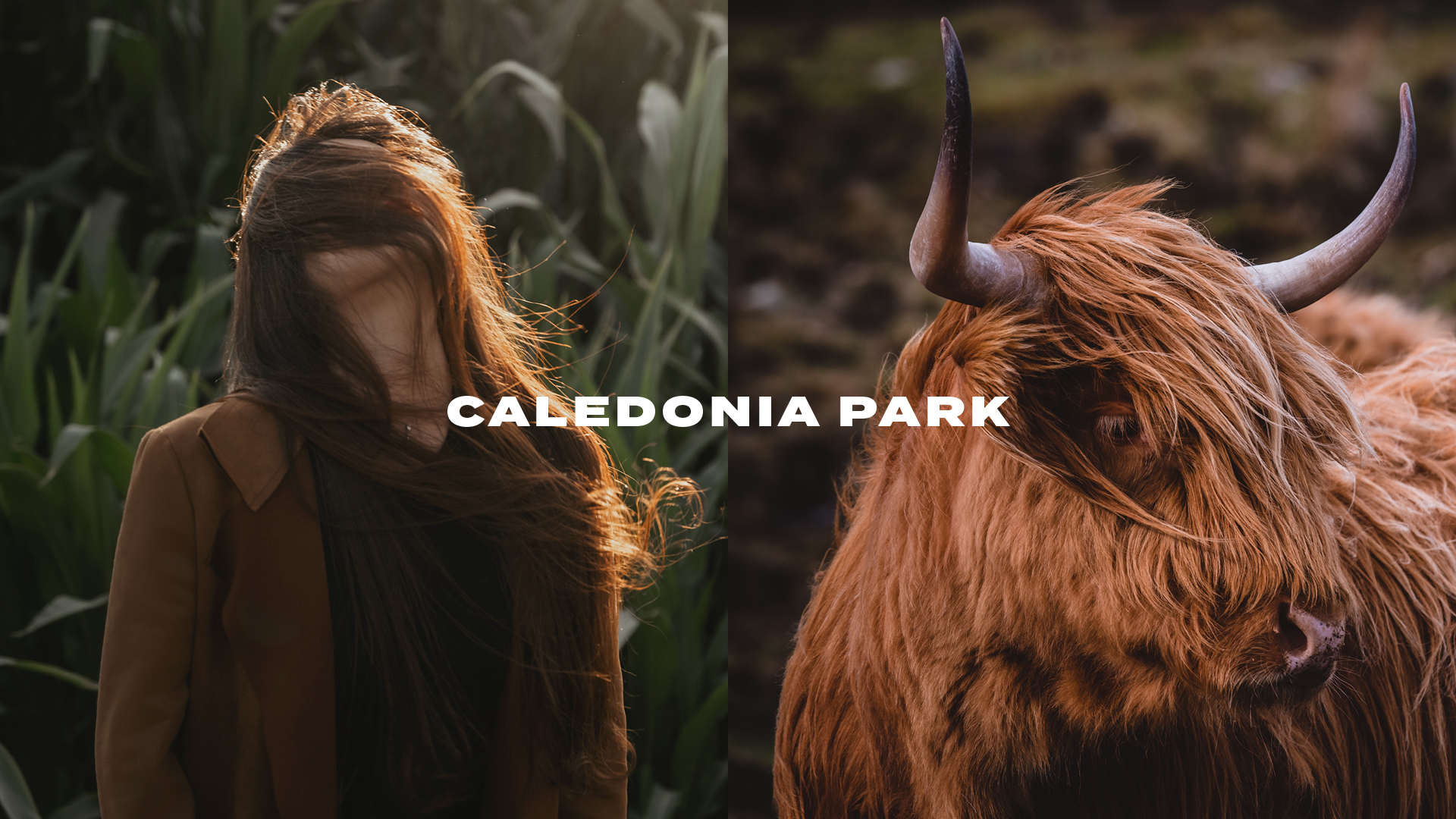 Following on from our success at resuscitating and revitalising the commercial performance and positioning of this designer outlet village, we were commissioned by the investors to rebrand the destination to further accelerate its competitiveness and commercial trajectory. The asset is nestled on the border between England and Scotland and for many native Scottish residents it is known as the gateway home when travelling south to north and Caledonia is the Roman name for Scotland. We create a modern contemporary brand identity echoing the ambitions of both the destination and the South of Scotland region. This new era and vision was captured and played through multiple media formats across the UK, leading to an increase in super brands moving their stores to the location and a significant shift towards a more affluent demographic.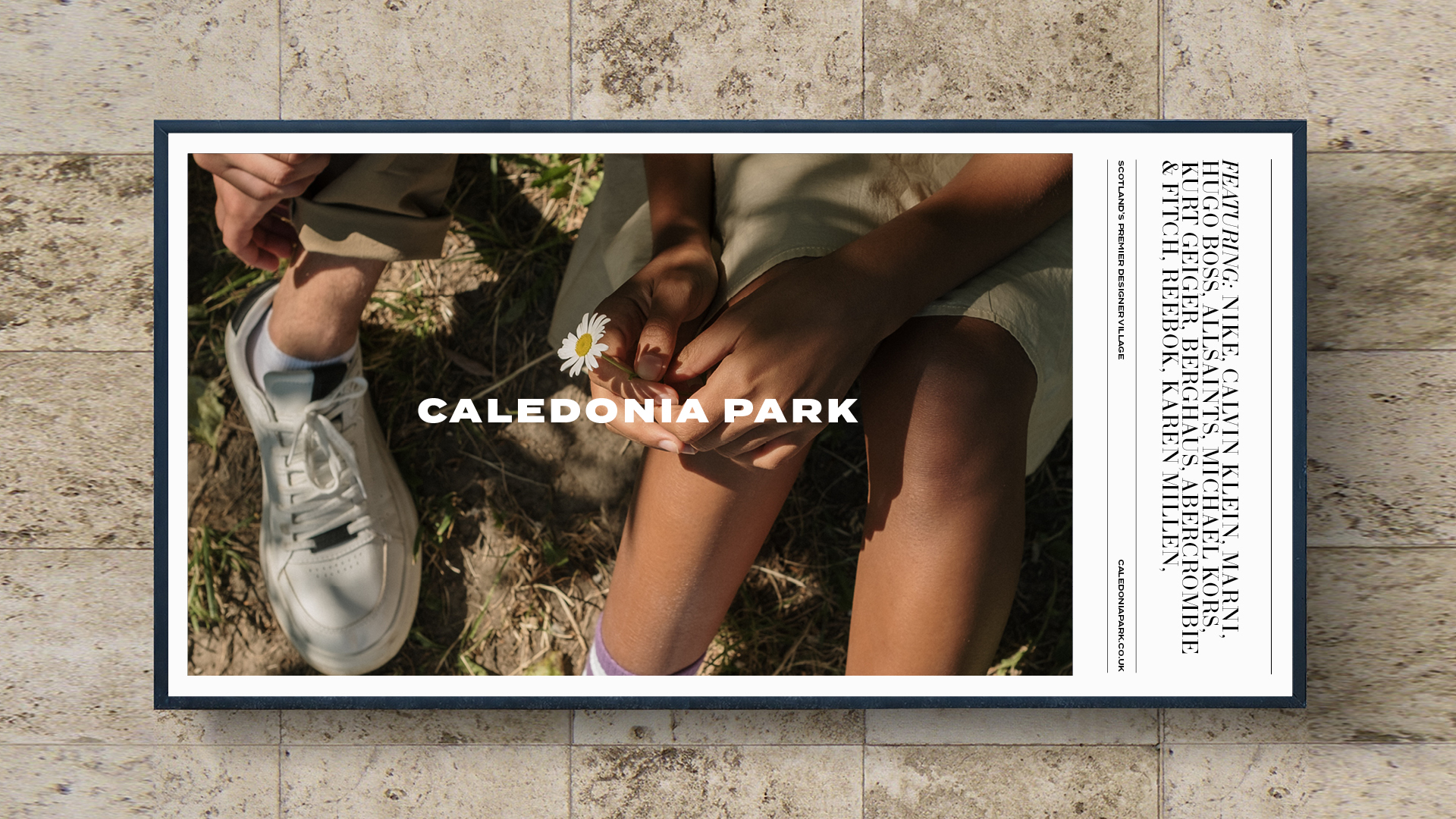 SCOPE OF WORK
The work covered Naming, brand identity, guidelines, creative art direction, shoots, production, post production, video editing, website build, marketing strategy B2B and B2C, brochure production, copywriting, social media and all brand signage design. We also recruited and trained the Head of Retail and Social Media team on behalf of the client.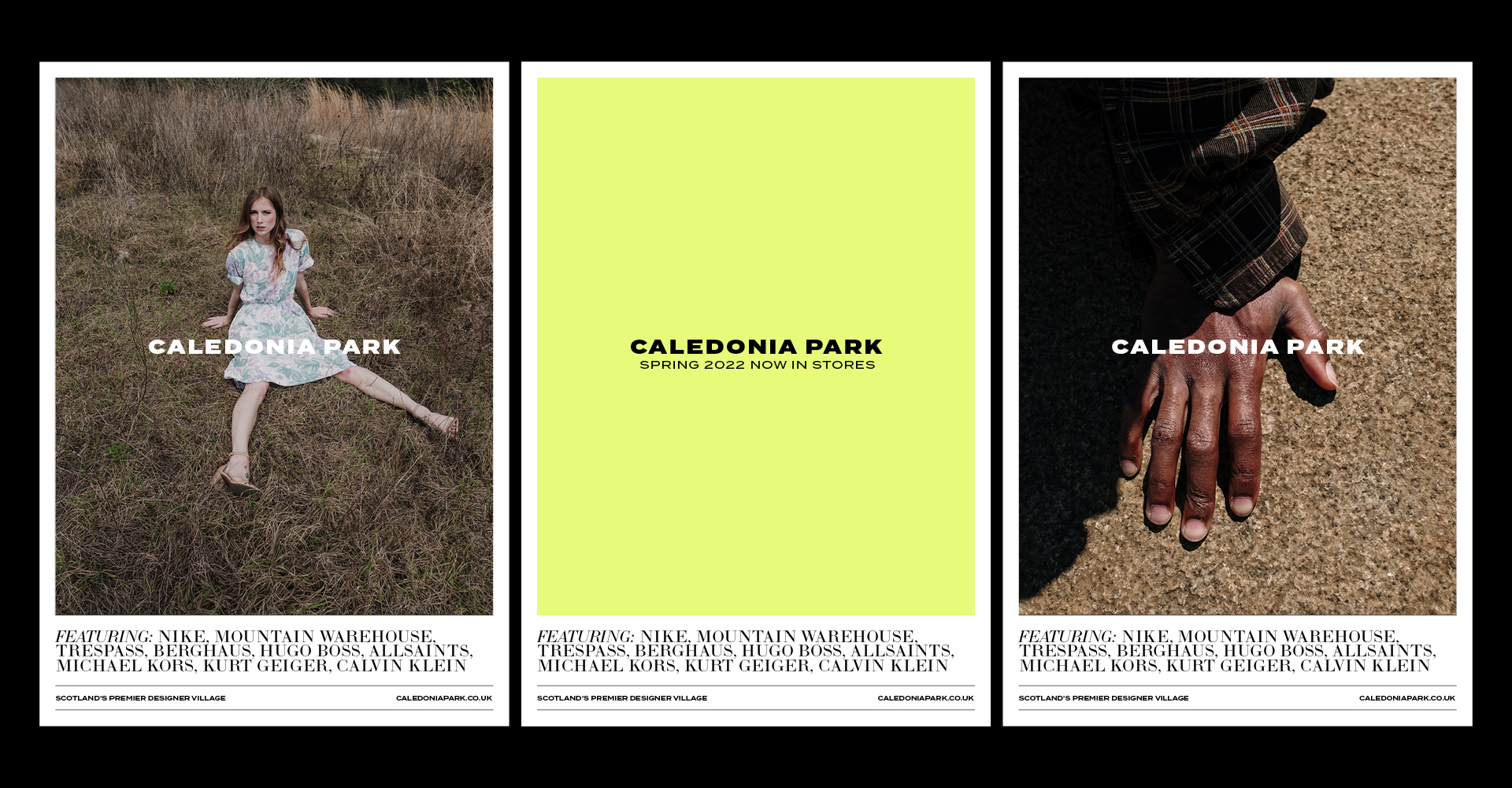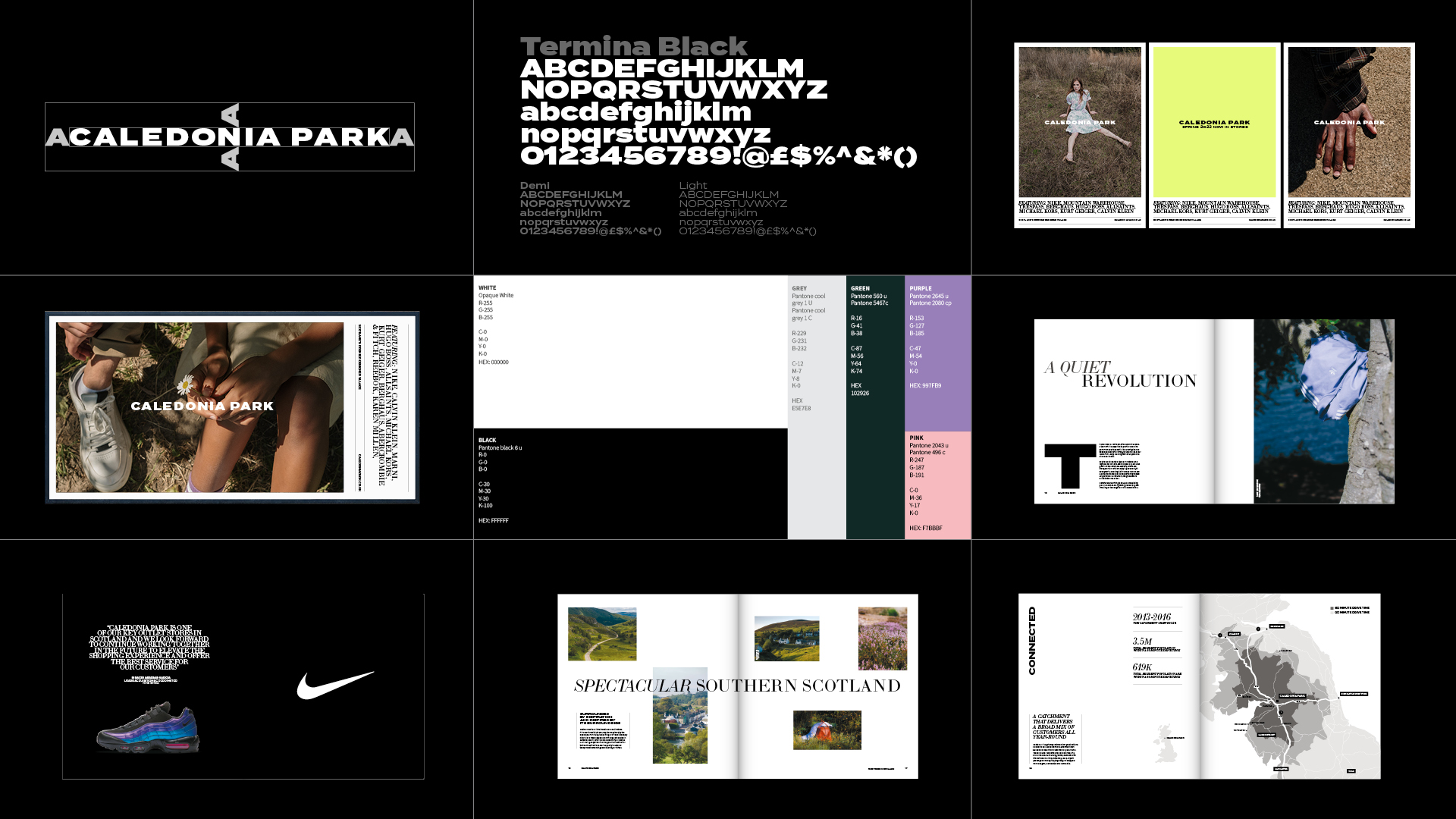 Caledonia Park Branding
Caledonia Park Marketing Programmes — Promoting New Retailers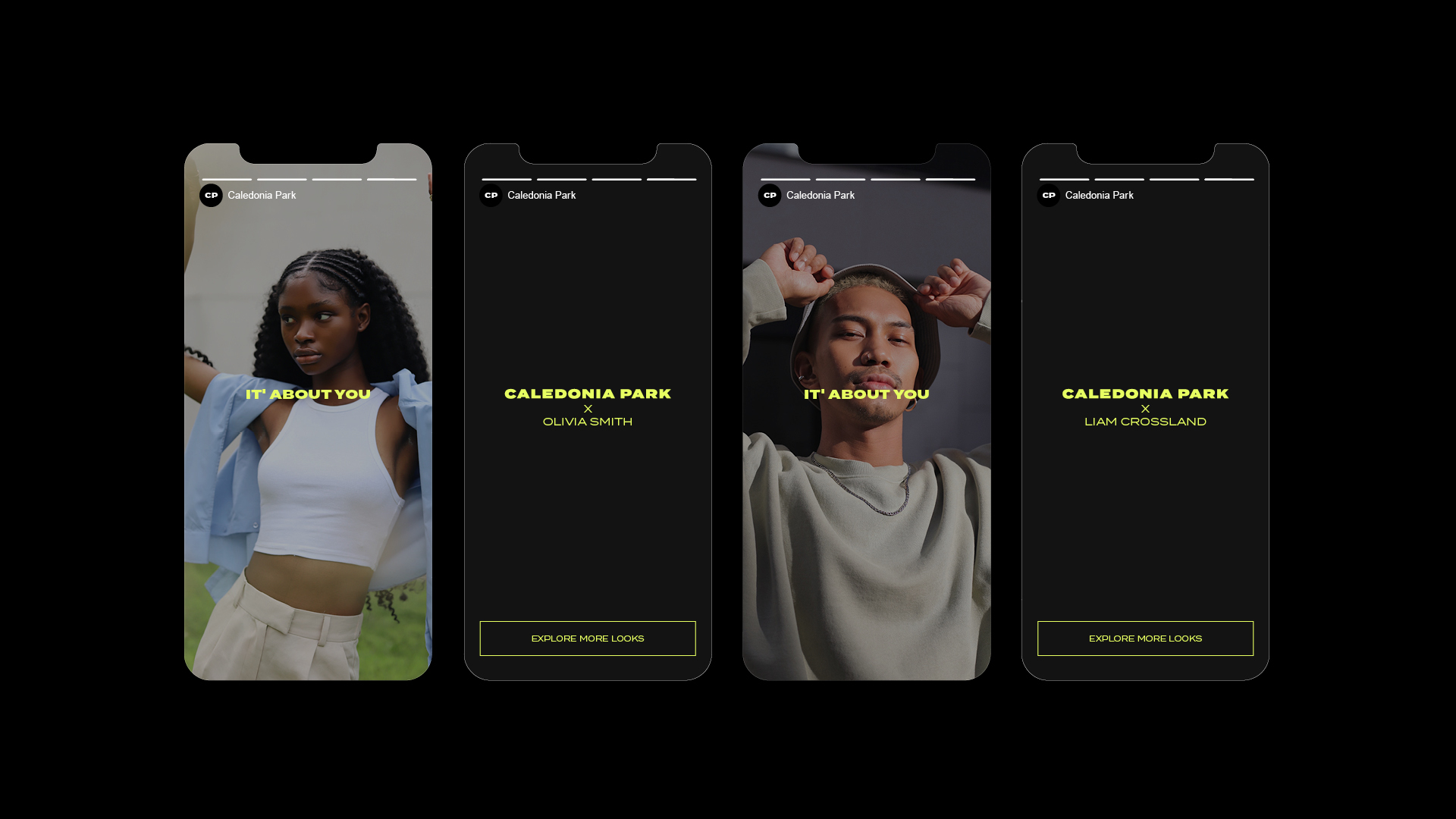 Caledonia Marketing Programmes — Using Influencers to promote the retailers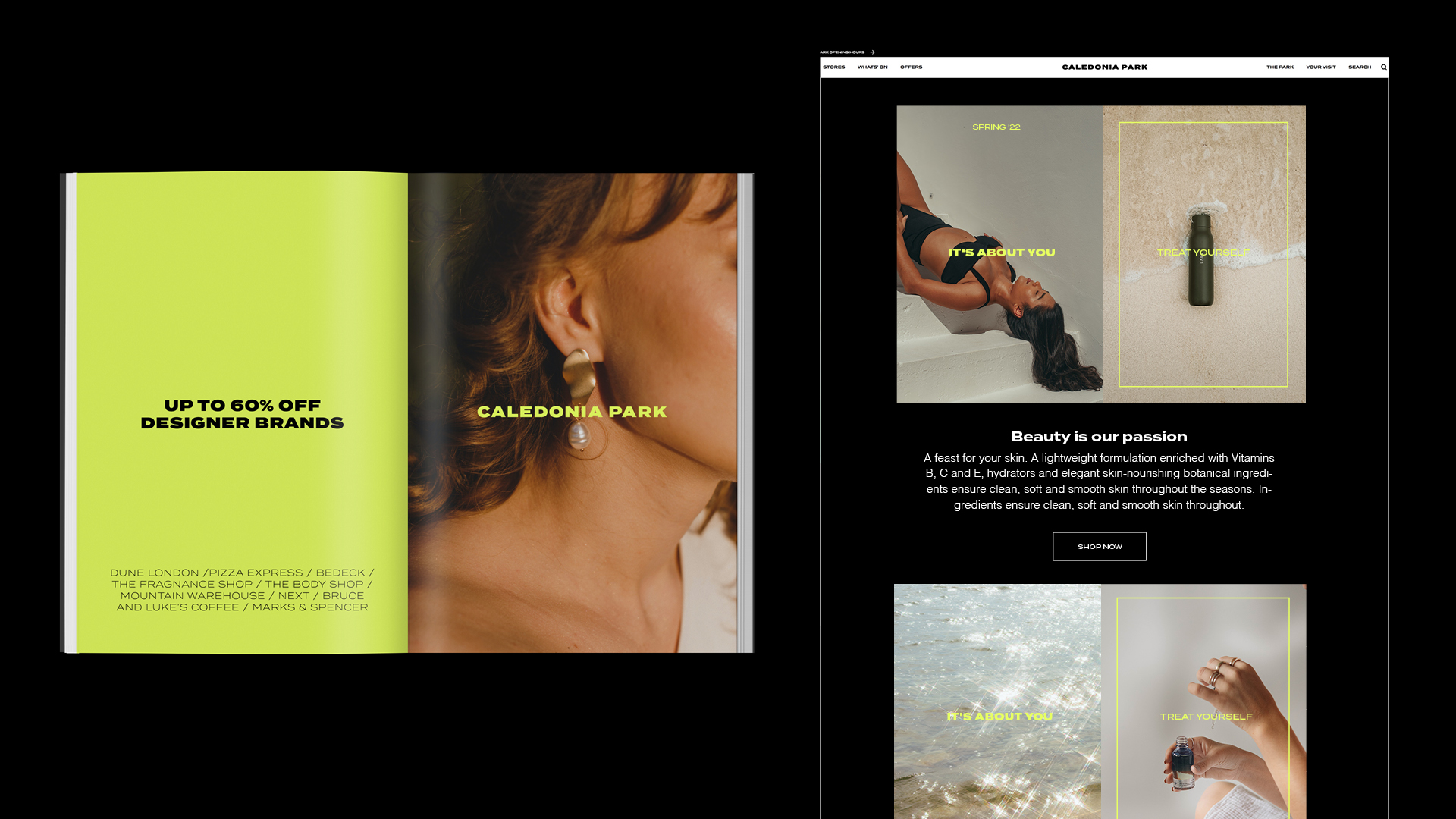 Caledonia Park Marketing Programmes — Print & Digital Marketing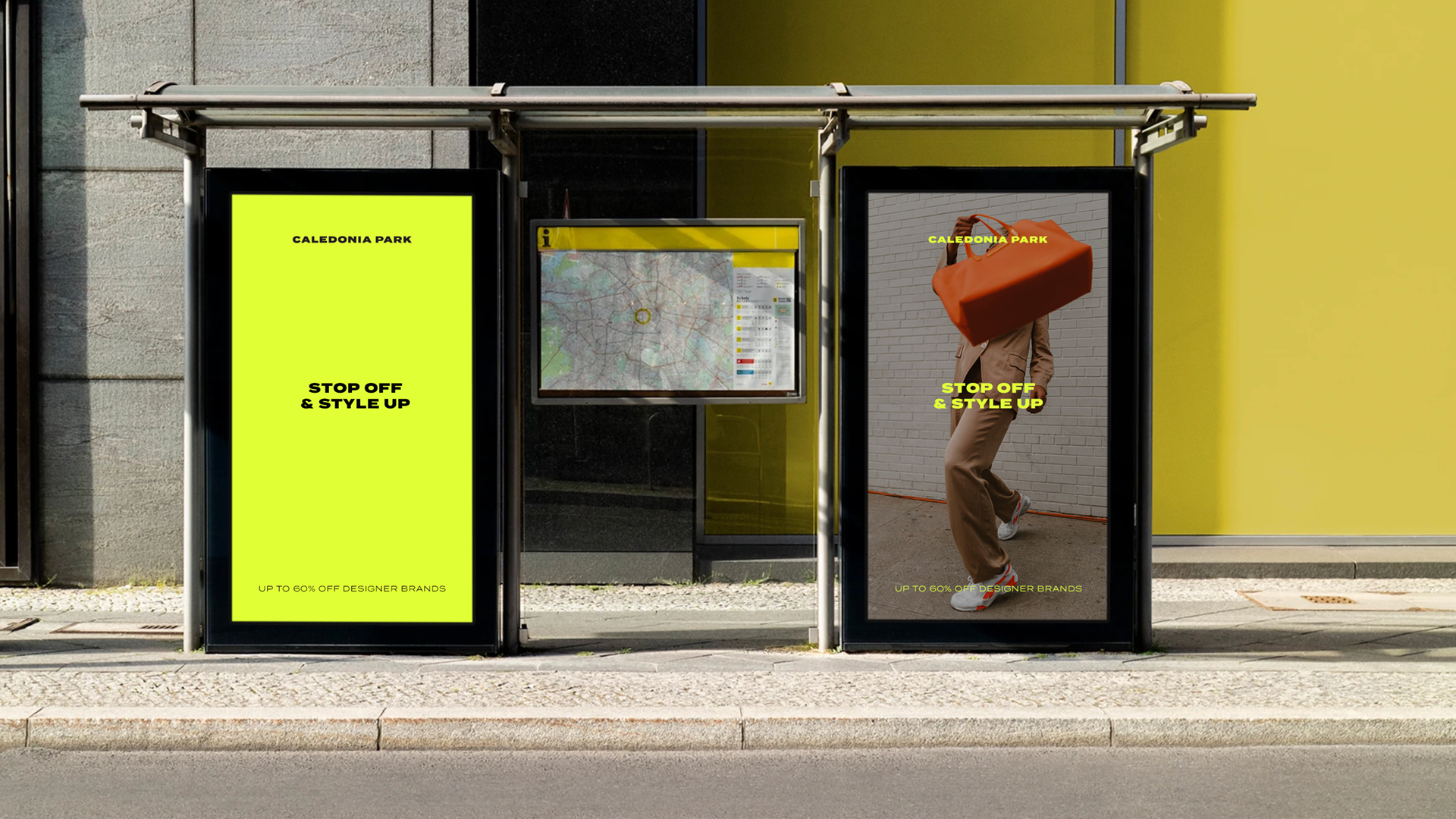 Caledonia Park Marketing Programmes — OOH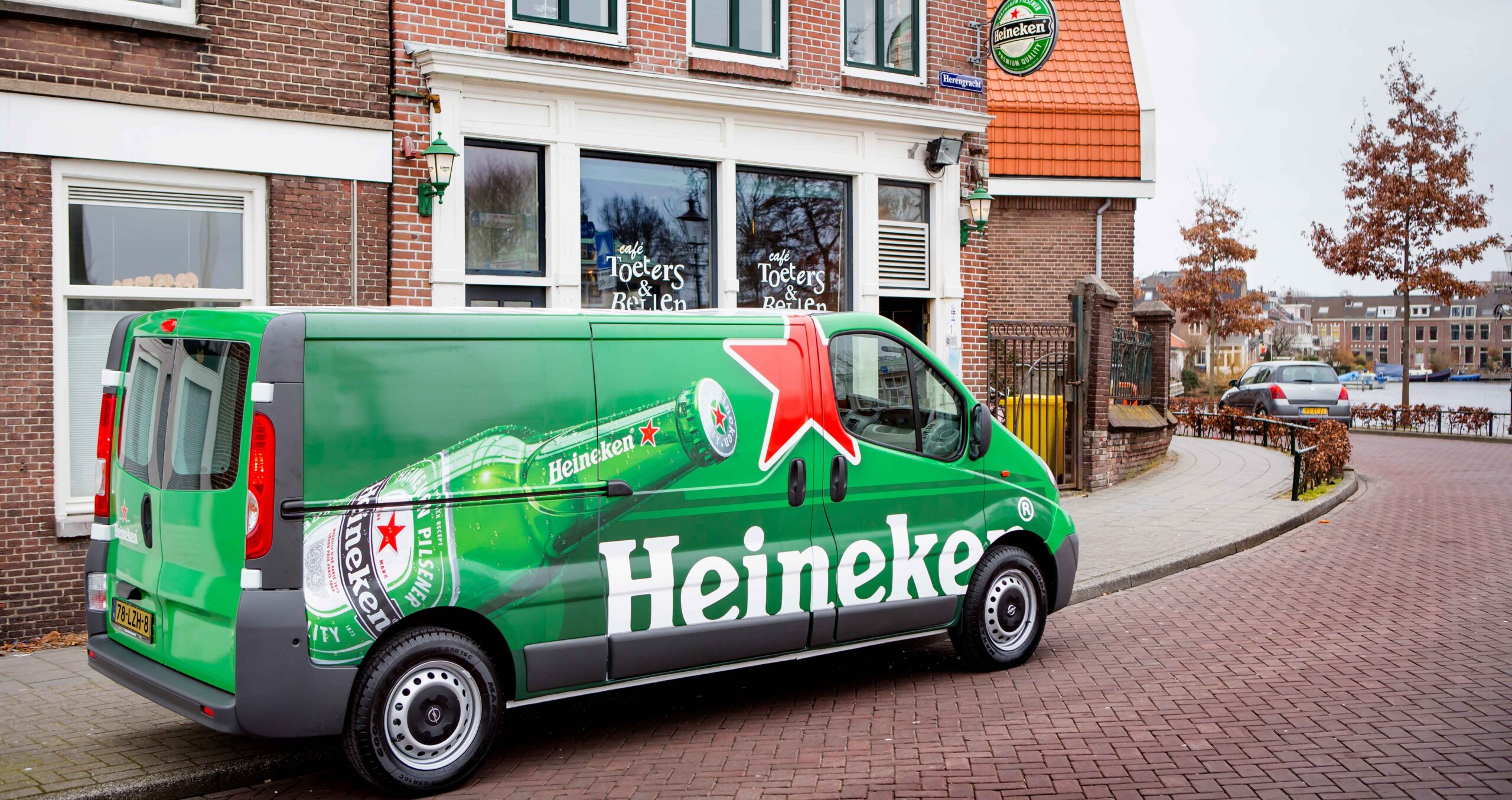 The Brief
A long-standing client; we've worked with Heineken over many years to deliver various branding programmes, including a rebrand and to support their sponsorship programmes.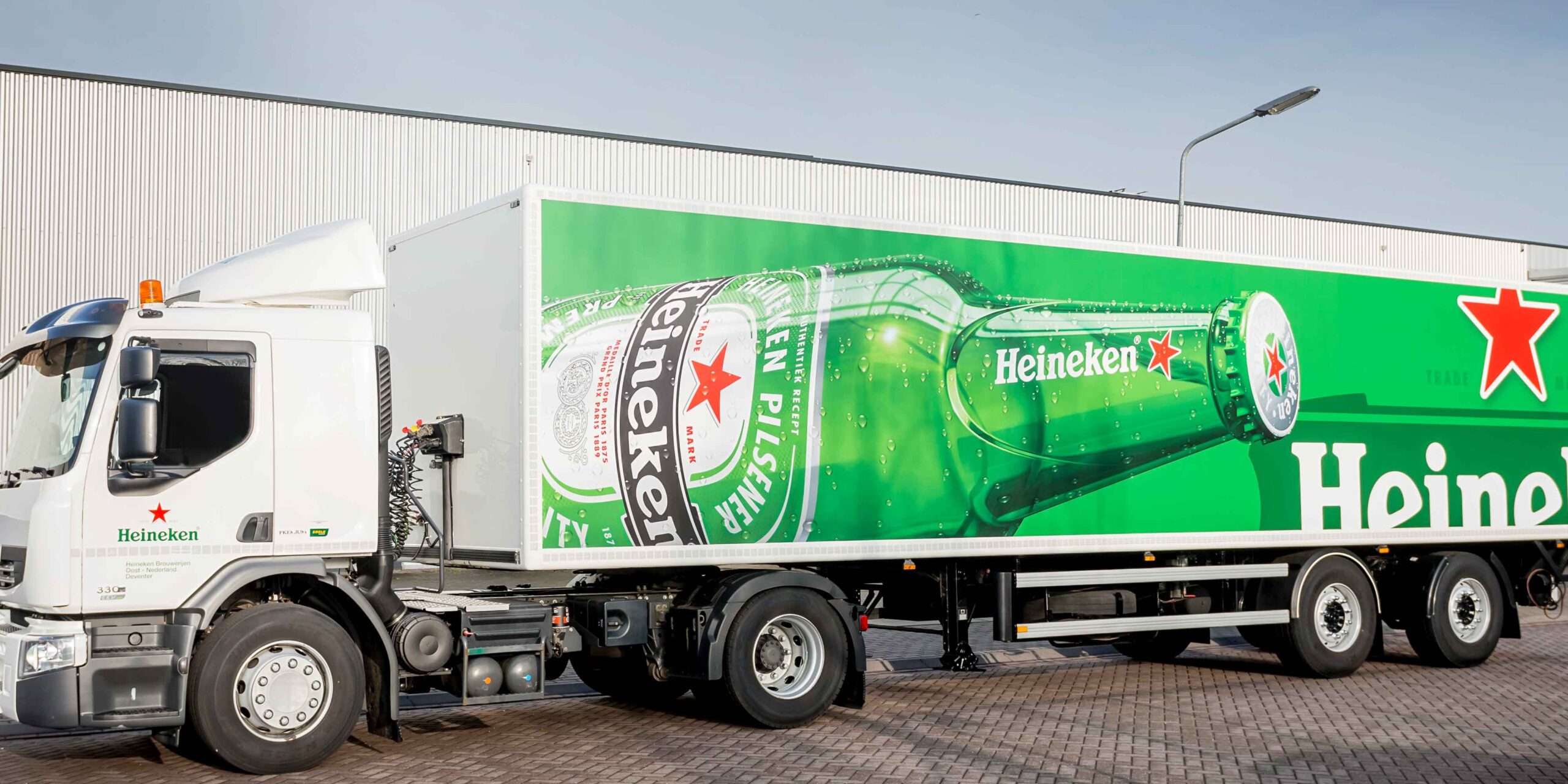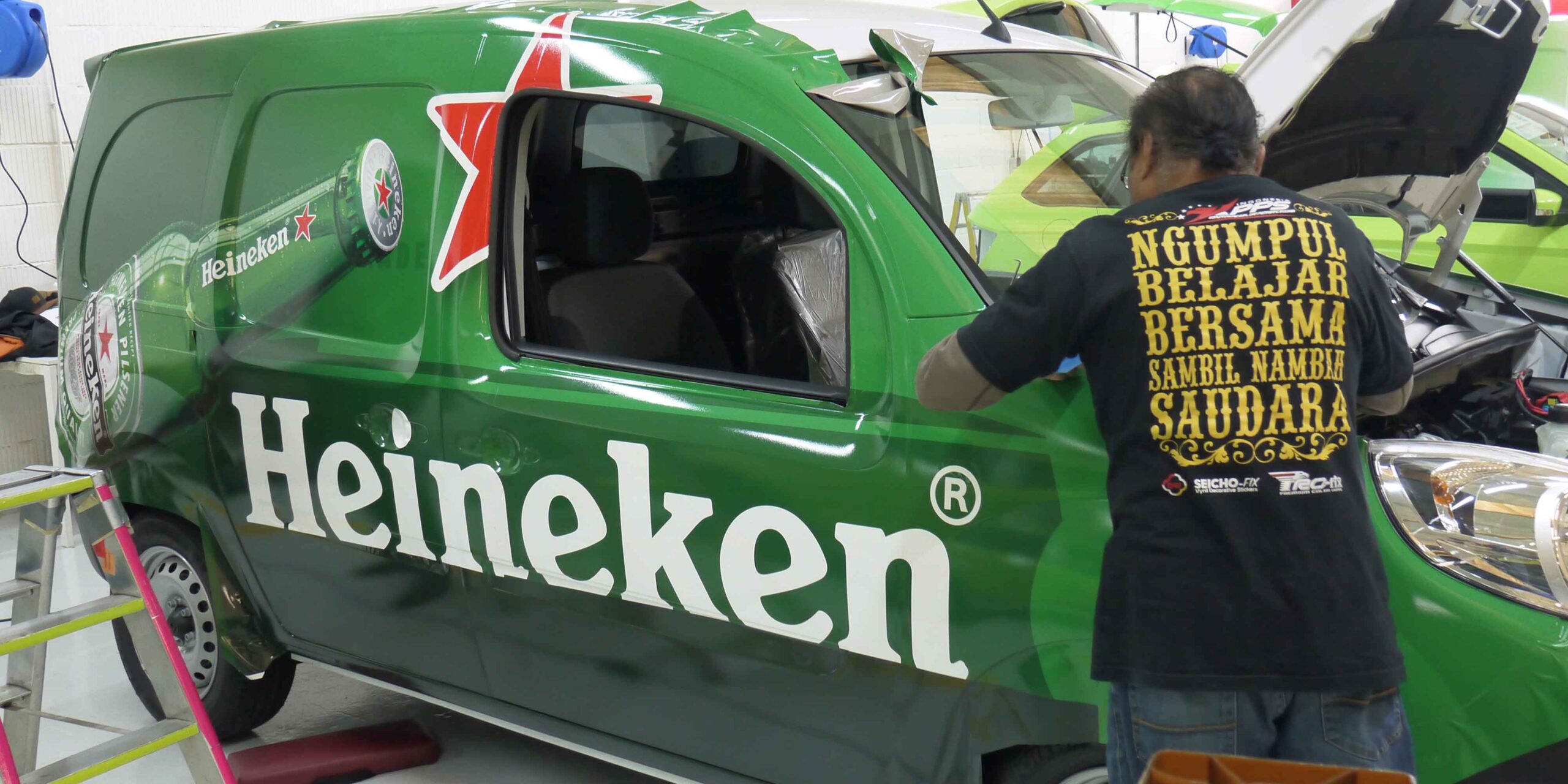 Fleet Rebrand
When the iconic green bottle became central to Heineken's design approach, their European fleet of vehicles was one of the most prominent items to be rebranded. With an extensive distribution network, comprising a wide variety of vehicles types and sizes, this was quite a challenge.
We were appointed as their branding partner, to centrally co-ordinate the rewrapping of their European fleet. Through our local network, we used the latest digital technology and latest generation UV curable inks to reduce environmental impact.
Having become very familiar with the Heineken brand over the years, we continue to advise, develop and support the rollout of their fleet branding across new and replacement vehicles in Europe.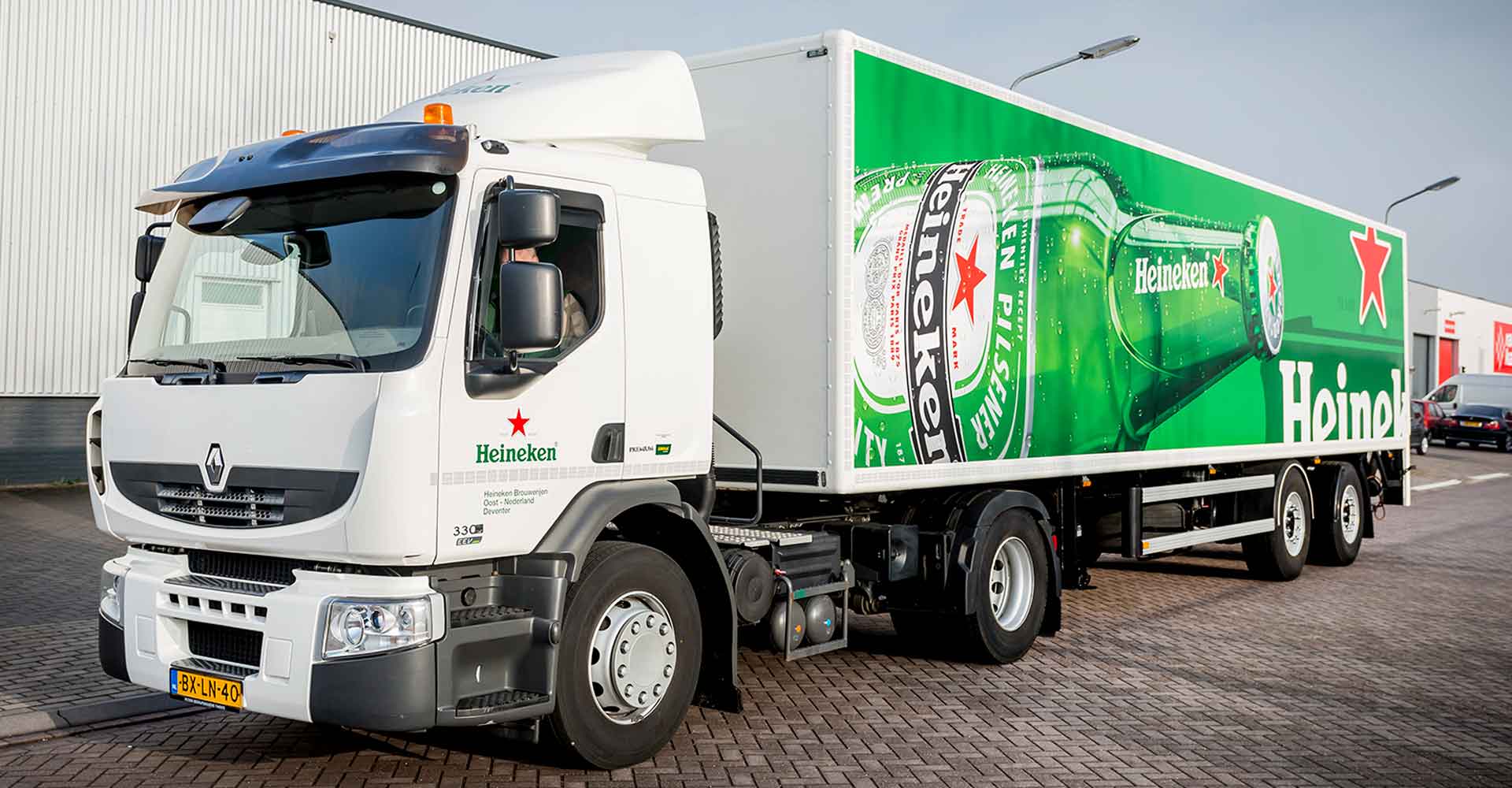 Sponsorship Support
Heineken was an official sponsor to the UEFA Champions League and we have helped to brand their event villages and to temporarily rebrand their fleet in sports livery.
Branding solutions in support of sponsorships or events is all about speed – a fast turnaround to make sure you make the most of the short 'window of opportunity'. We used specialist graphics that can be removed easily and act swiftly, using our on-the-ground network to deliver quickly.
As football mania reaches fever pitch, Heineken is ready at the airport to greet and transport their VIPs and guests to the Cup Final in true style, using fully branded luxury coaches.
In Berlin we designed and delivered 20+ coaches, 8+ mini buses and 40+ Trabants.
We also helped Heineken to paint the town "Heineken green" for the final in Lisbon, Portugal.
From the airports to the city centre, we produced and installed various branded banners and signage graphics, as well as branding the Tuk Tuk taxis to carry supporters around the city.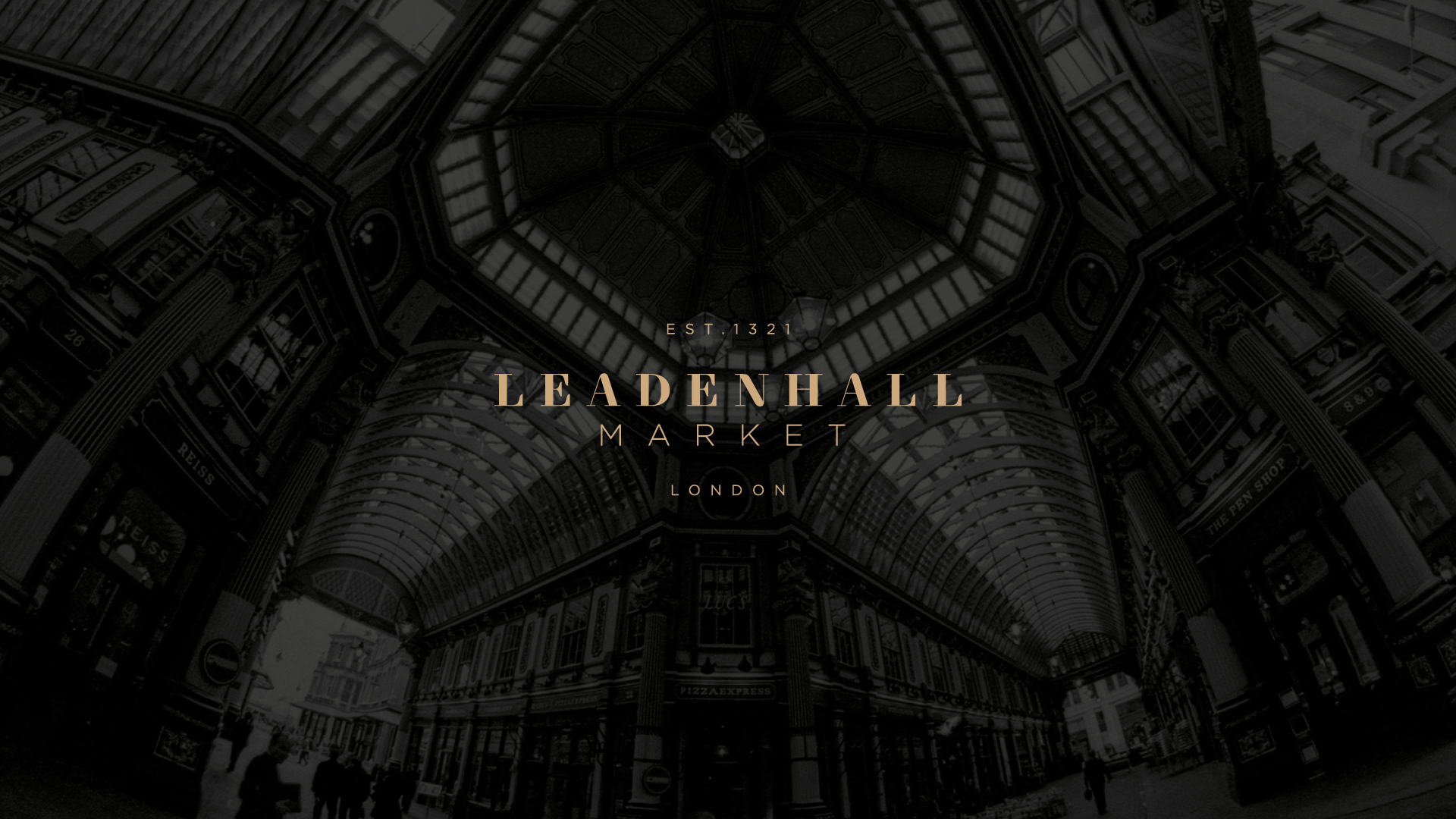 Leadenhall Market began life as a forum in the centre of Roman London and there has been a market on the site since the 14th century. The Victorian-built arches of today's market are filled with reminders of bygone eras.
Situated in the centre of the City of London's financial district, the current Grade II listed Market building, designed by Horace Jones, dates back to 1881. Its airy and light wrought iron and glass structure replaced the stone market previously created by Lord Mayor of London, Dick Whittington in the 15th Century. Leadenhall Market is owned and managed by the City of London Corporation.
Today Leadenhall Market is a unique cultural destination as well as a place to eat, drink and shop.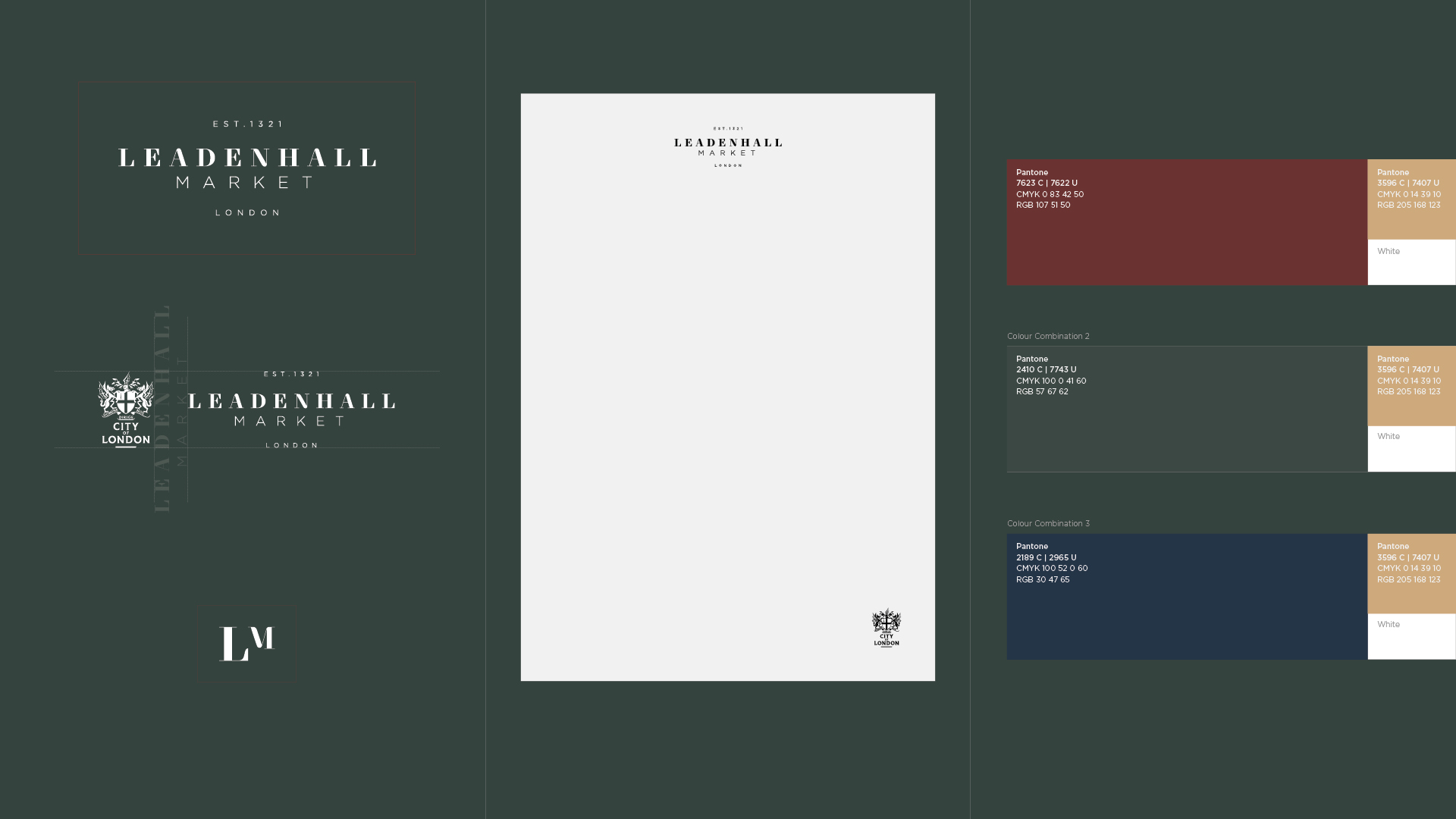 Leadenhall Branding Elements
We were asked to create an engaging brand identity which would look and feel modern, but would tap into and celebrate the deep history of Leadenhall Market.
The typeface and typographic treatments as well as colour scheme were developed to emphasise the spectacular Victorian setting with the roof, cobbles and buildings preserved.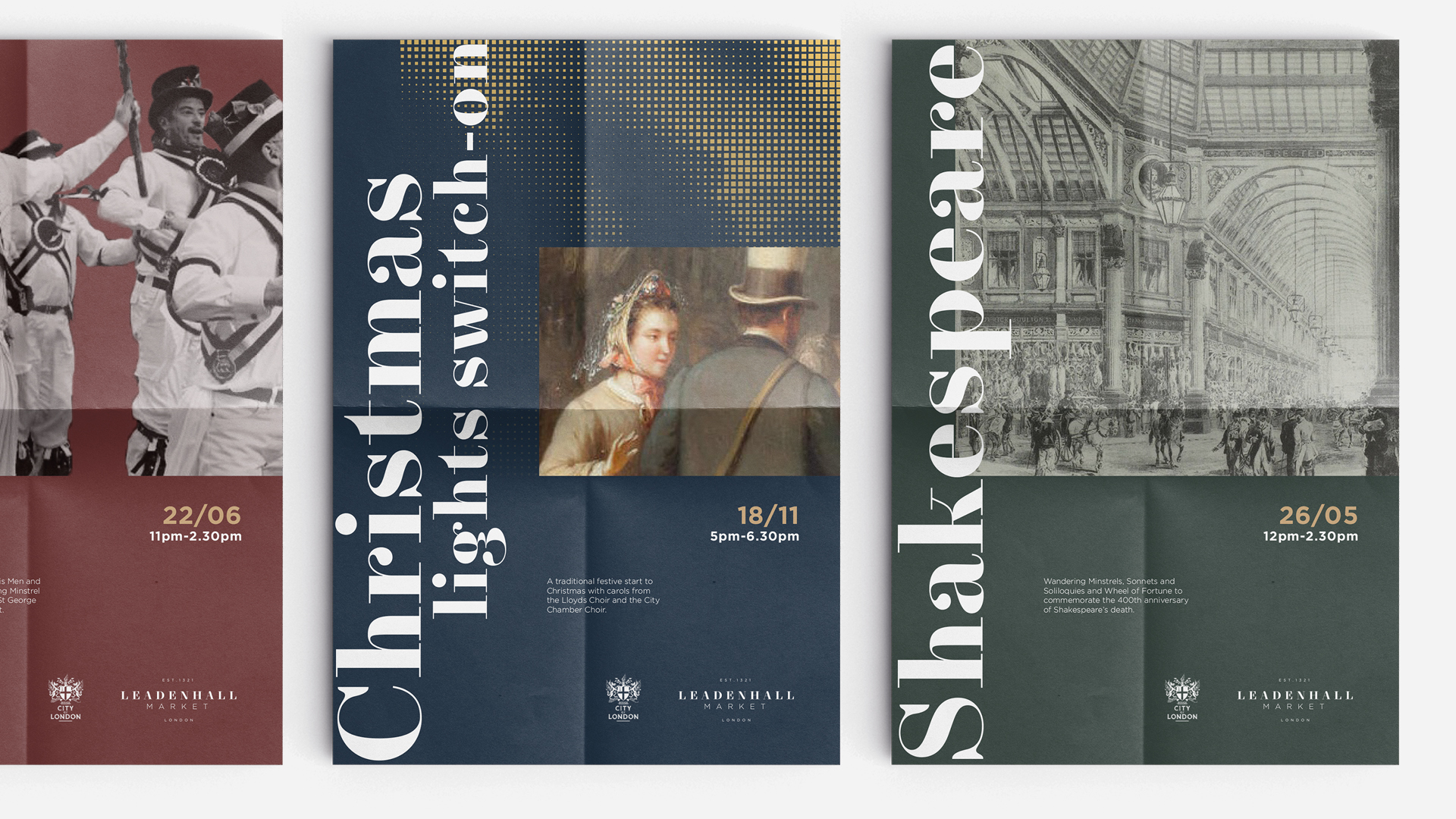 Leadenhall Print Ads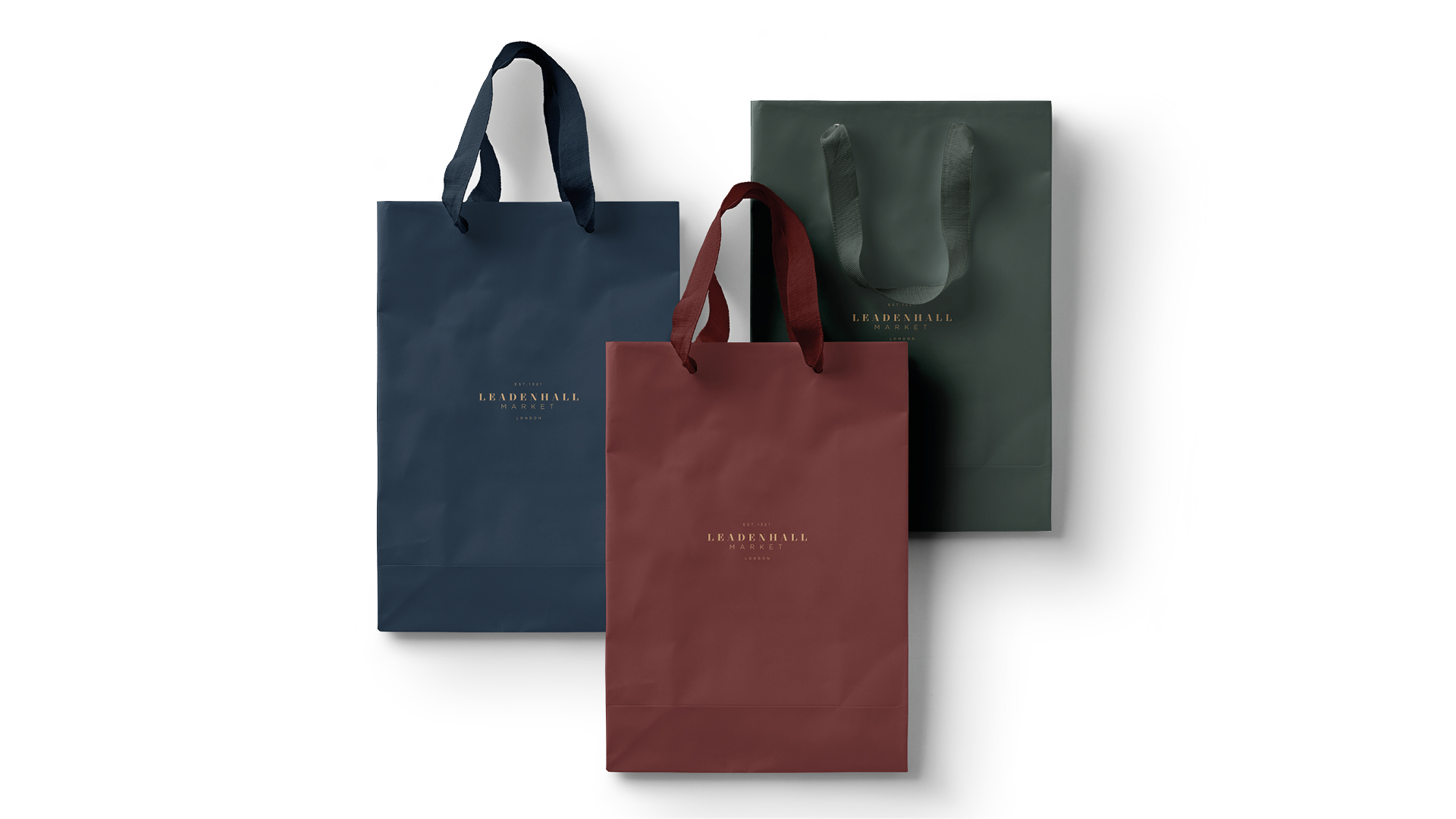 Leadenhall Gift Bags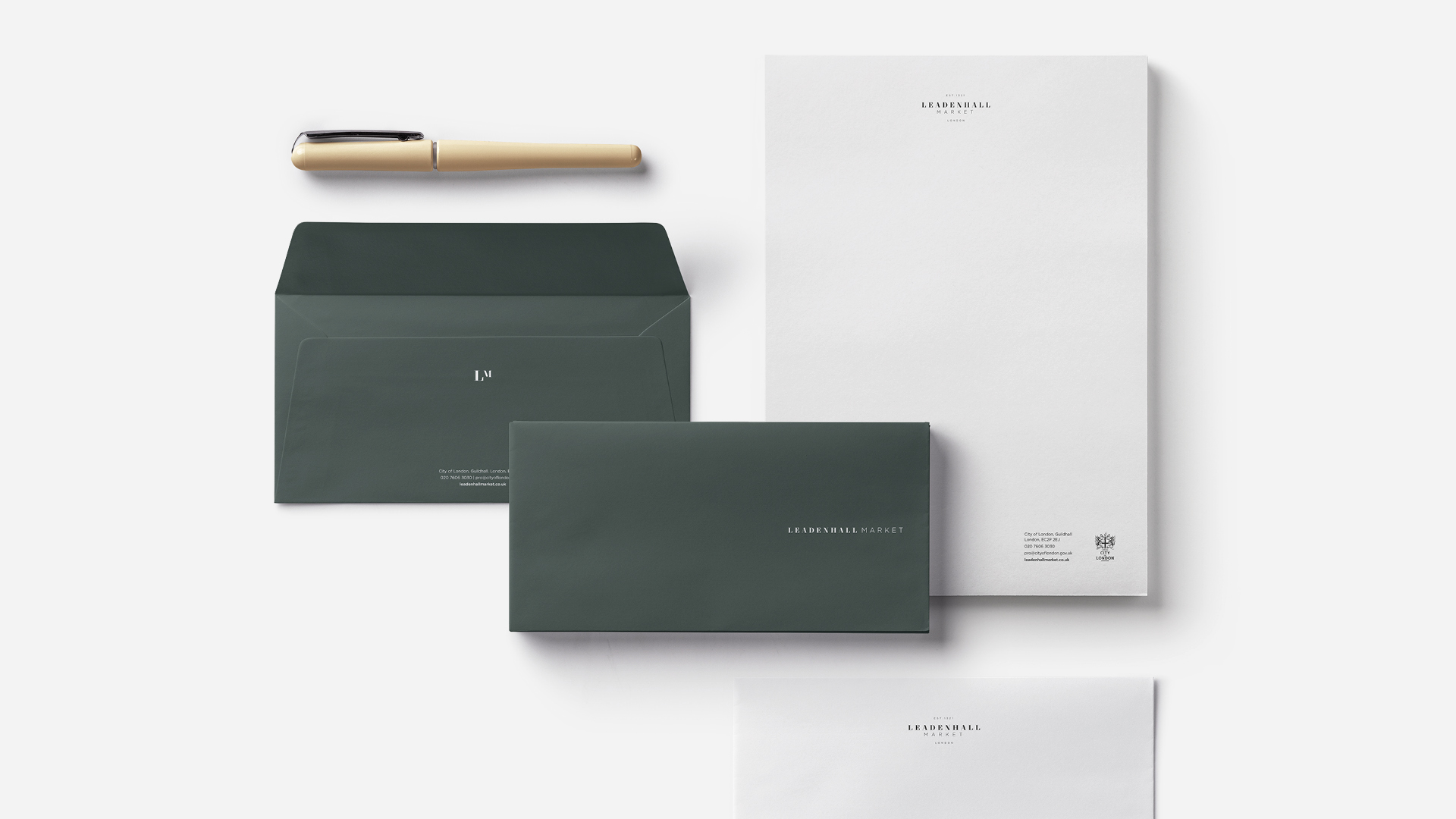 Leadenhall Stationary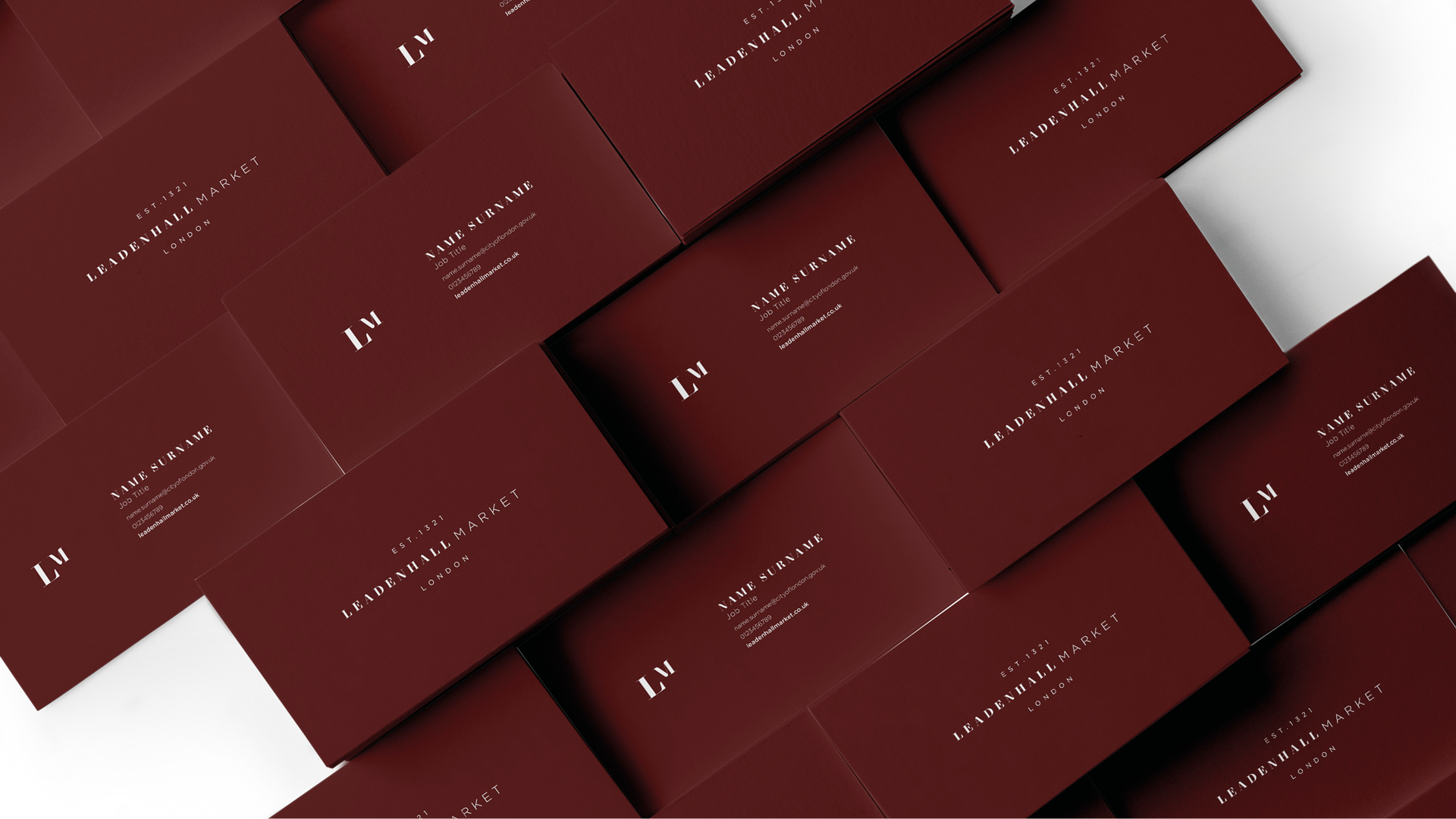 Leadenhall Businesscards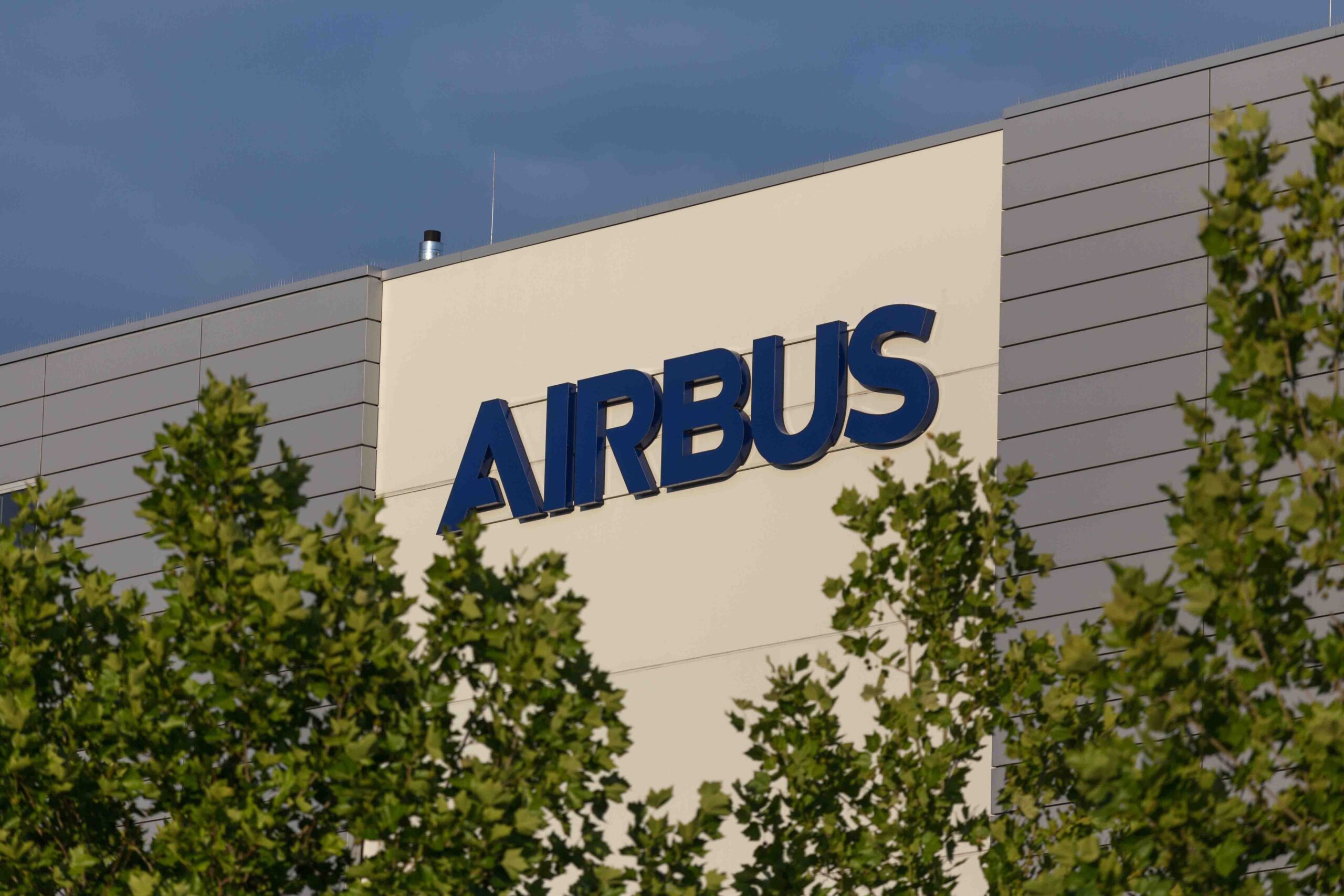 THE BRIEF
To roll out the strategic rebrand for Airbus, with a focus on signage and wayfinding, at 118 sites, across 26 countries in five continents.
THE AIRBUS GROUP
Airbus is a global leader in aeronautics, space and related services, offering the most comprehensive range of passenger airliners. It is also a European leader in tanker, combat, transport and mission aircraft, as well as one of the world's leading space companies. In helicopters, they provide civil and military rotorcraft solutions worldwide.
'When facing a rebrand of this scale, it is often difficult to bring together the right team internally to make it happen within the timescale required. By working with GLIMMA, we were able to efficiently rollout the new signage and wayfinding branding globally. The central team brought technical knowledge and expertise. By using their extensive global network we were able to ensure that the work was completed on time and within or below budget, leaving us to get on with our day jobs.'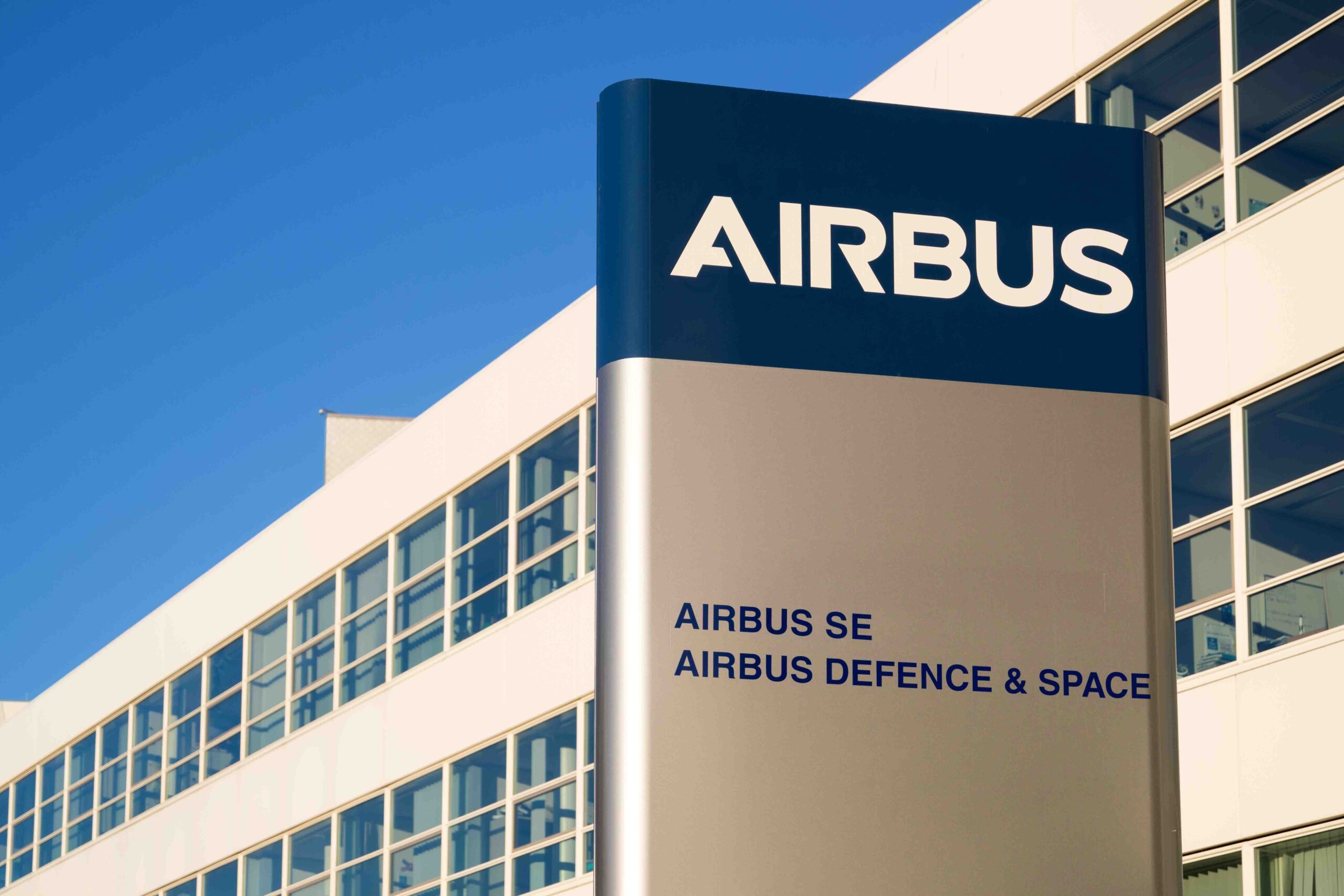 UTILISING LOCAL POWER 
With carbon footprint front of mind in this rebrand, we adopted a sustainable approach, opting for local production to minimise transportation costs and environmental impact.
We started by technically translating their brand guidelines, to ensure the designs and renders could be used for local tender – reducing time, manufacturing and shipping costs.
Following the success of the rebrand, we continued to work with Airbus on the rebrand of 60+ Helicopter service centres across 17 countries, this time focussing on illuminated signage solutions too.
FLEXIBLE PROJECT MANAGEMENT
Using a flexible timeline, we adopted a phased approach, working with the Airbus branding and facility management teams to identify priority sites and ensure minimum disruption to day to day operations.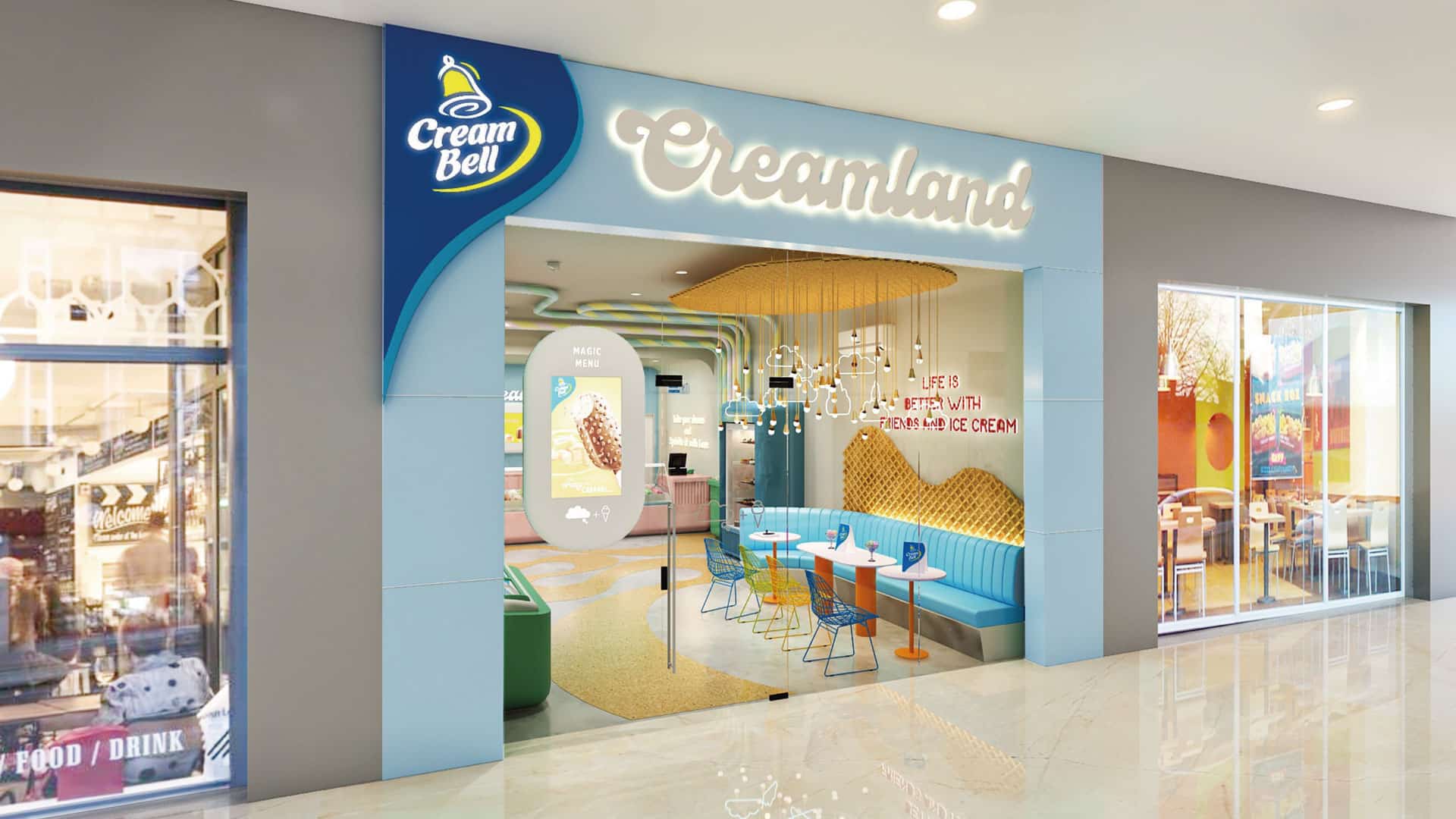 MAGNIFYING THE ICE CREAM EXPERIENCE
Creambell Ice Creams has a national presence with a disproportionate awareness and equity in North India. GLIMMA'S objective was to celebrate and magnify the ice cream experience through their parlours by creating fun & excitement that is driven through design and to design a unique visual identity for Cream Bell Parlors that will not only draw the consumers in but also set the brand distinctly apart from its competitors.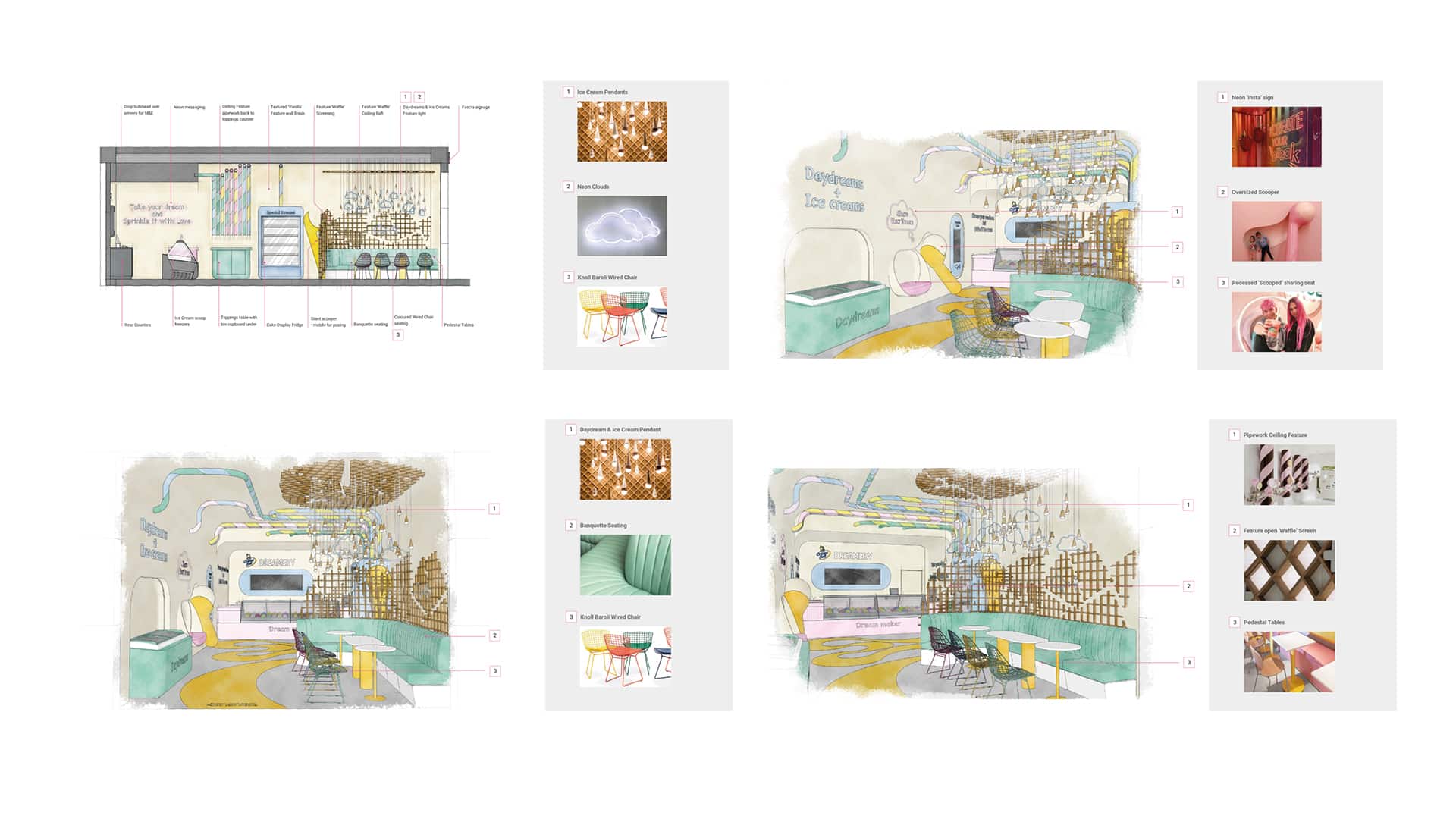 Interior architecture & design sketches
STORE CONCEPT– "Life is Better with Friends and Ice Cream"
With a concept routed in the simple enjoyment we experience when eating an ice cream, instilled with memories of childhood, and the excitement and joy of the discovery of something new, Cream Bell "CreamLand" provides a space where you can re-engage with that childlike wonder and discover the many flavours of Cream Bell.
Taking cues from the wave of experiential venues and the rise of gamification in the retail playground along with the 'on trend' design styling from the latest contemporary sweet treat retailers, the interior offers a sense of fun and curiosity with a bright internal palette, coupled with simple 'soft' and oversized forms to create a moment of childlike escapism balanced with a contemporary edge.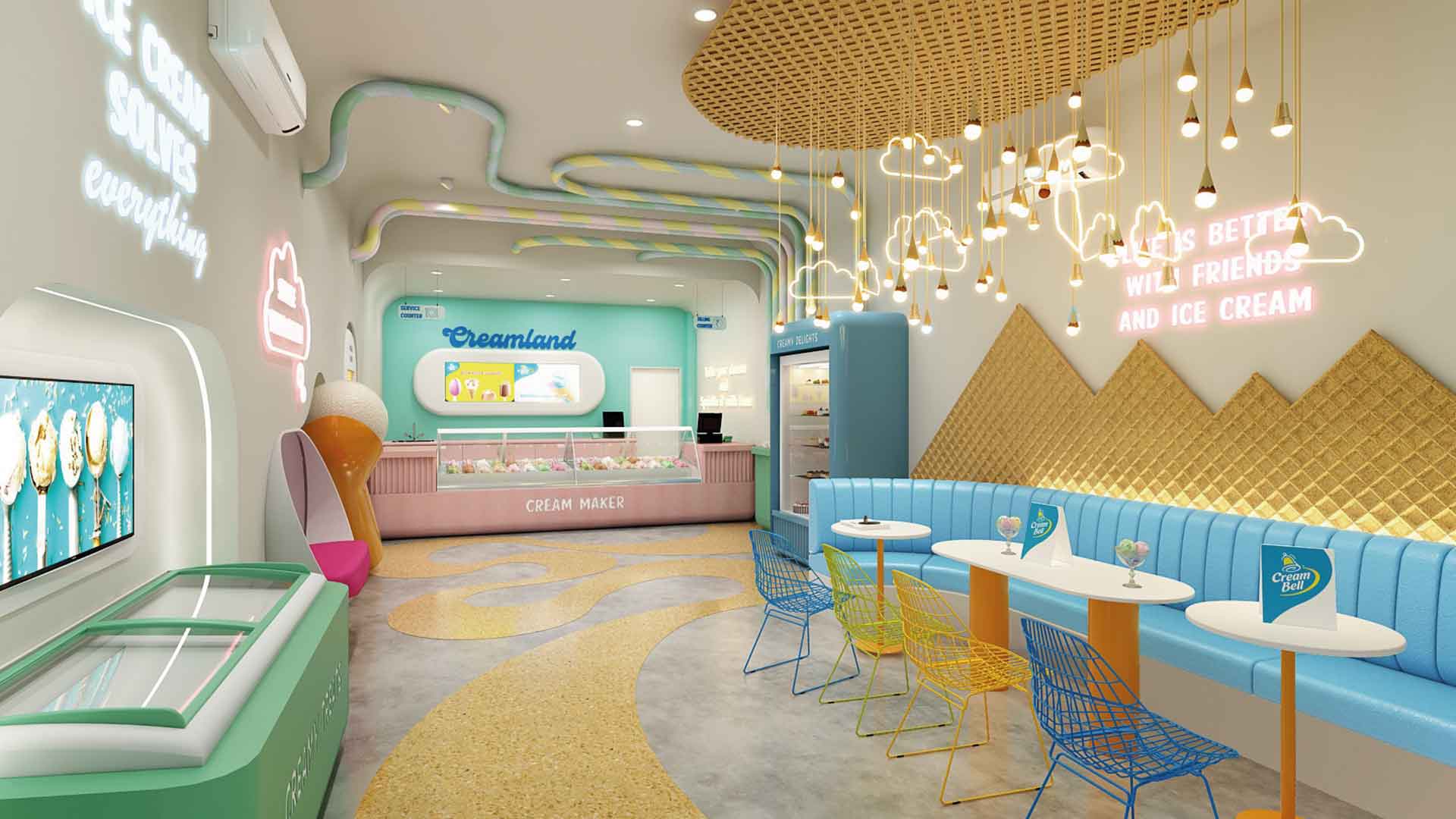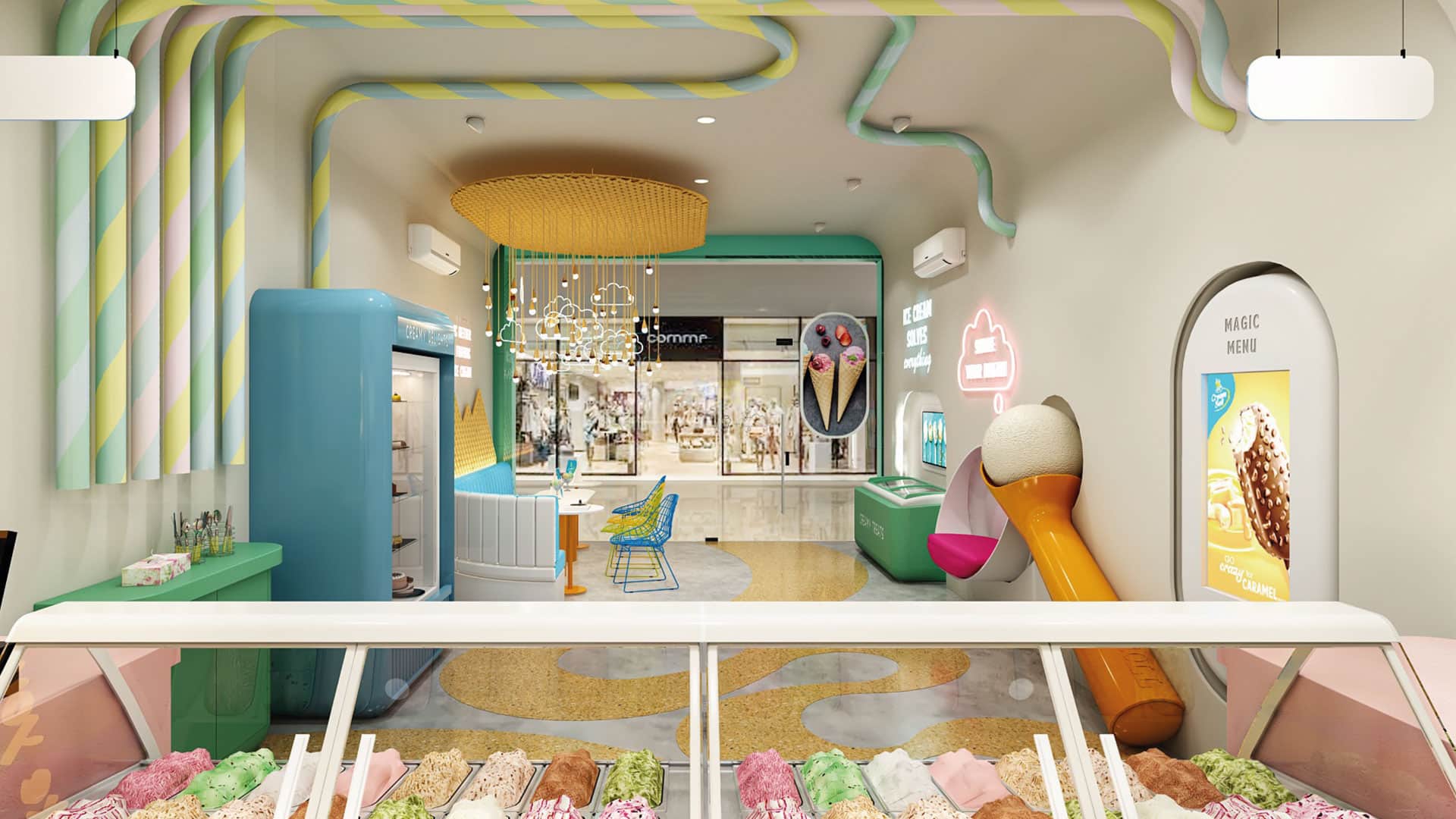 The interior palette was inspired by the colours and textures of the desserts themselves, the softer forms, the vibrant tones tempered by hues of vanilla and creams, with warm tones of the waffle, its regimented pattern rolled or fractured in to shards.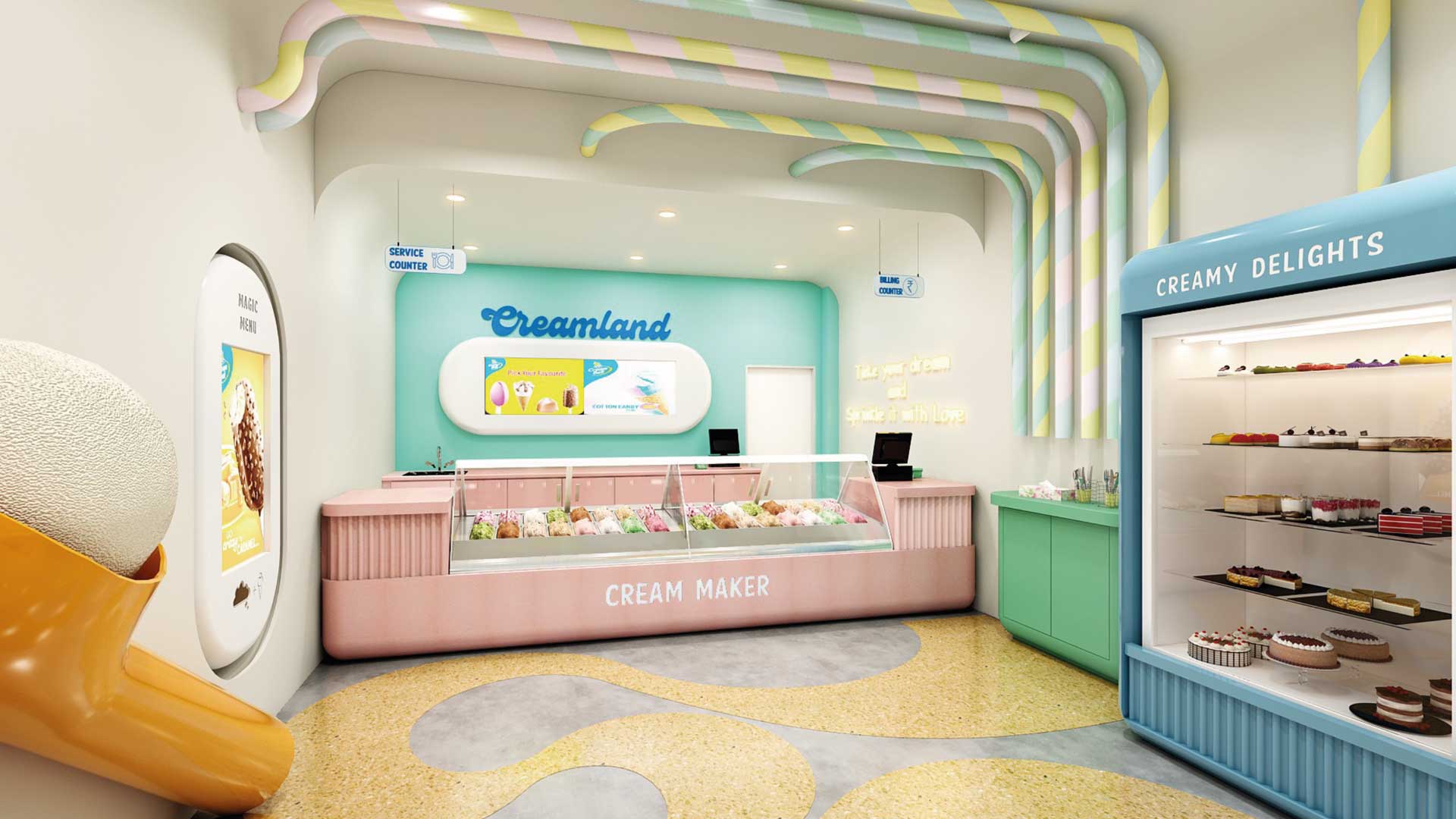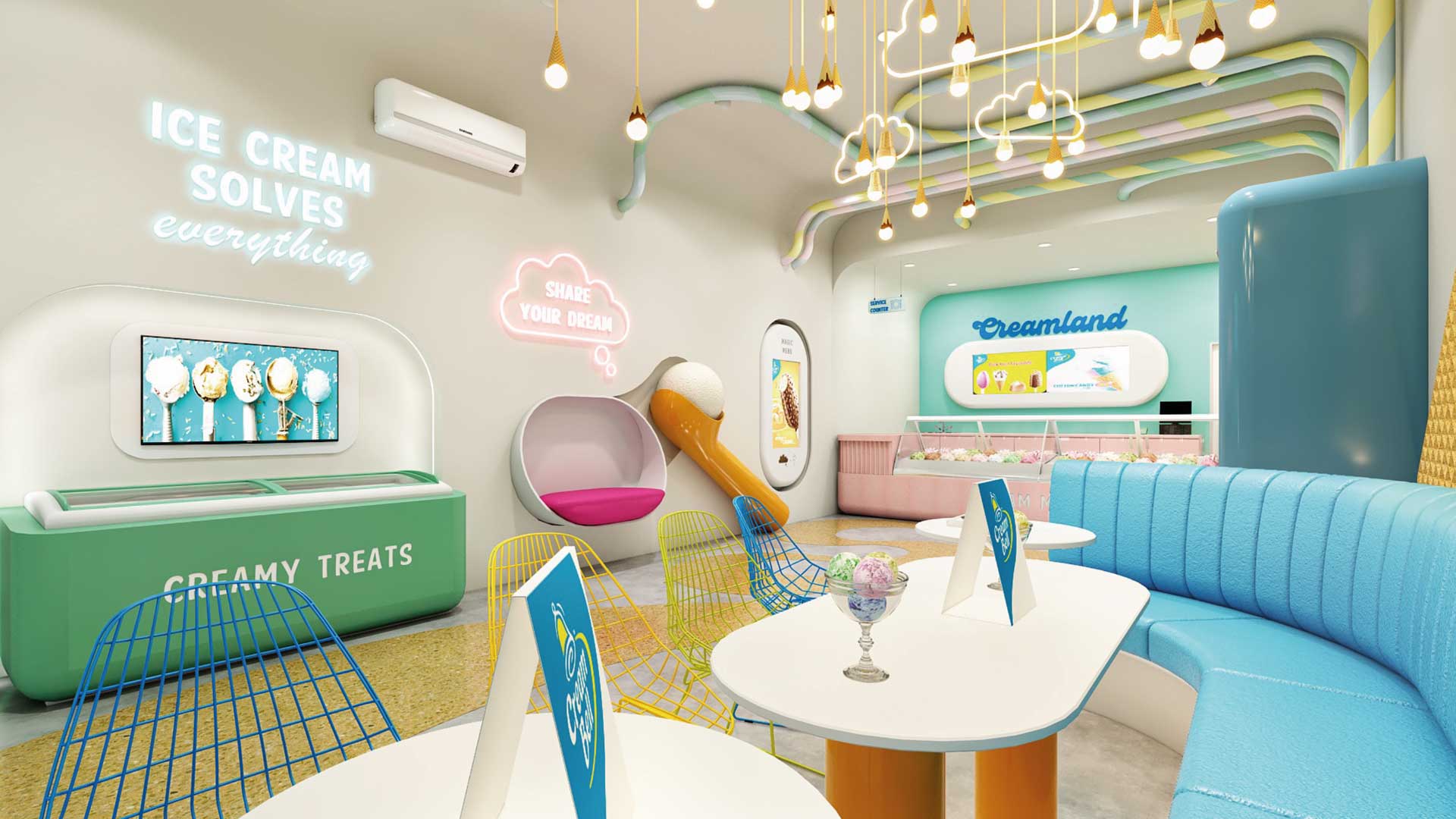 GLIMMA DELIVERED THE FOLLOWING:
1. Brand name & identity. 2. Outlet Space Design – Interiors, graphics, colors etc. 3. Signage 4. Uniforms design for crew members 5. Menu Board 6. Freezer Branding 7. Scoopers & Accessories 8. Franchisee Guide Book 9. Leaflet/Insert design 10. Offer design 11. Special event collaterals design 12. Menu Card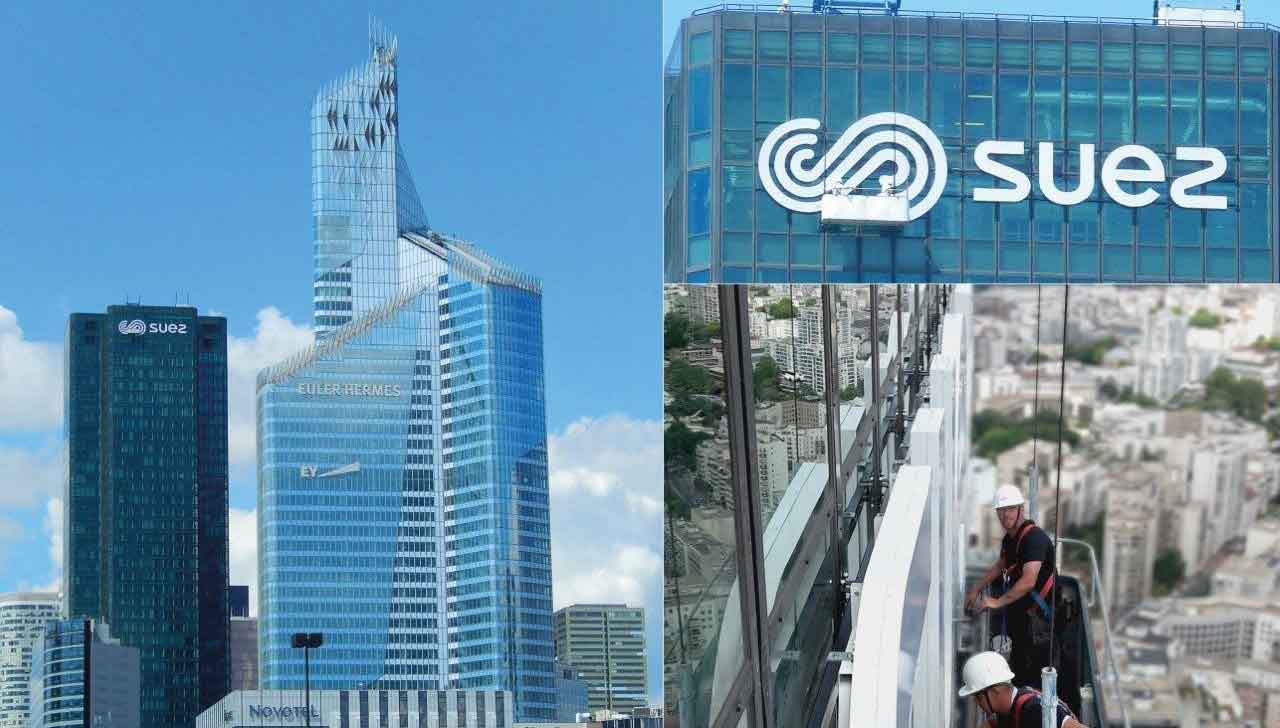 The Brief
To manage several rebrand programmes that have resulted from mergers or acquisitions, and a change in brand strategy.
We have worked with SUEZ, a global leader in water and waste management services, for many years.
Global rebrand
SUEZ reviewed its global brand strategy in 2015, bringing together more than 40 companies under their single new brand identity.
We were responsible for the rebrand of  500+ sites in 20 countries.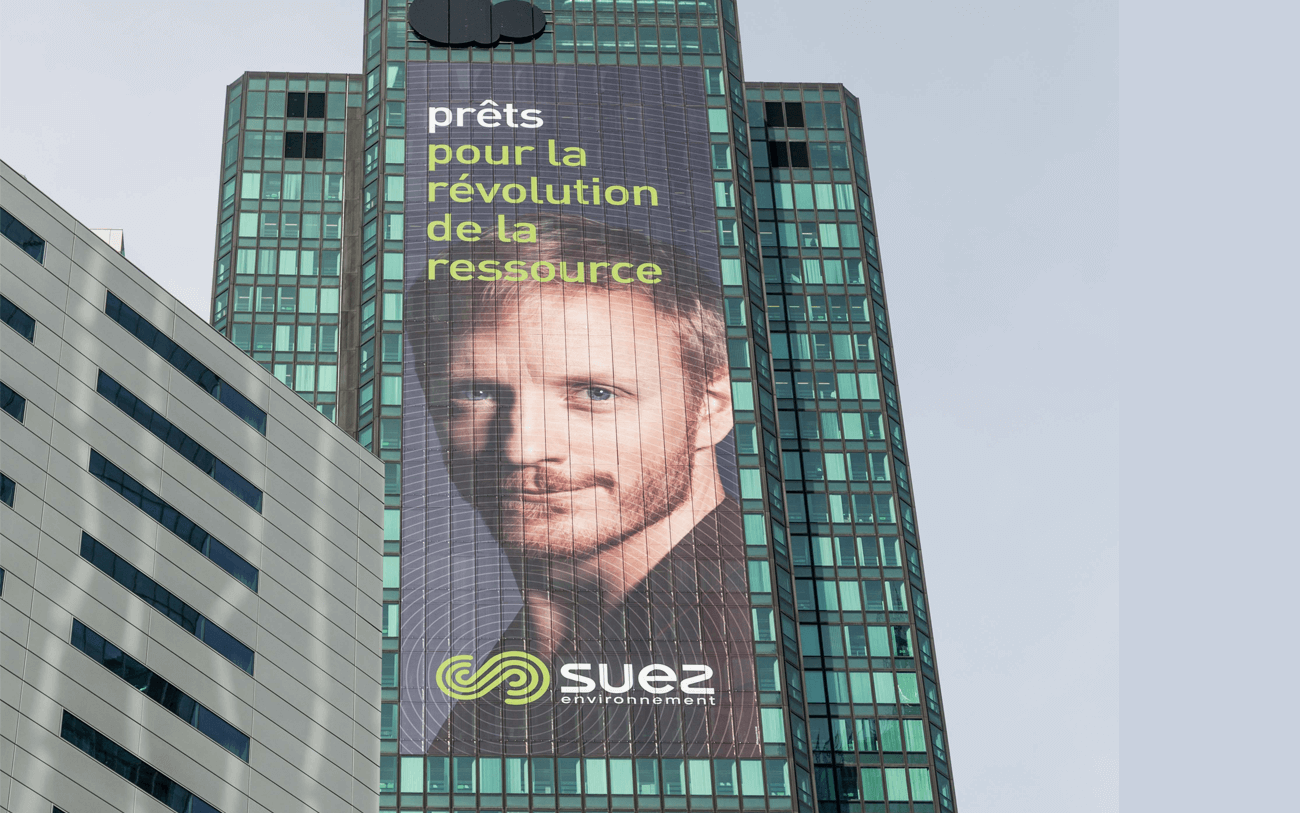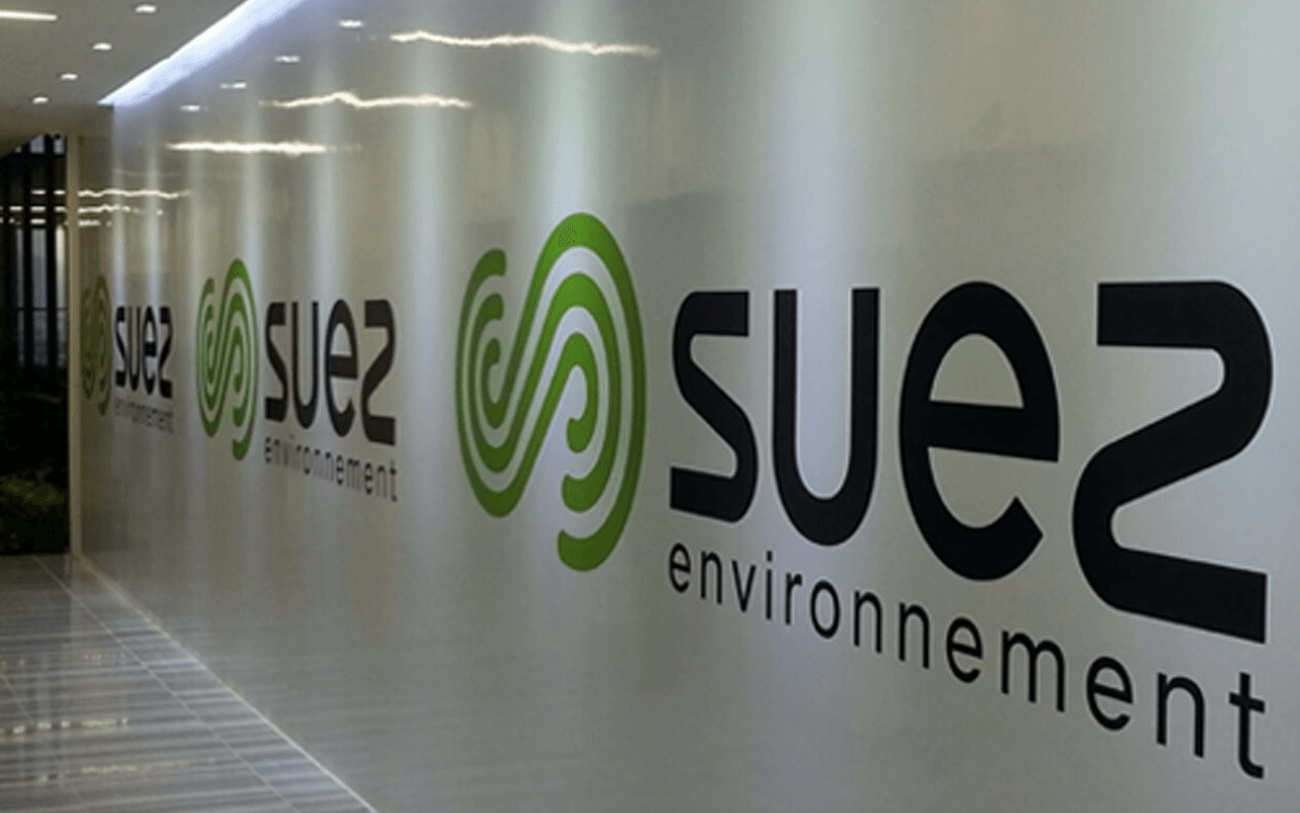 Keeping it under wraps
With simultaneous PR launches in Paris, New York and Beijing, we worked closely with SUEZ's central communications team to get the new branding in position 'under wraps', ready for a big reveal.
On launch day we turned their HQ building in Paris into a giant advertising hoarding, using 1,200m2 of digital printed graphics on the side of their 188m office block for the whole of Paris to see.
Local sites also revealed their new brand identity at the same time.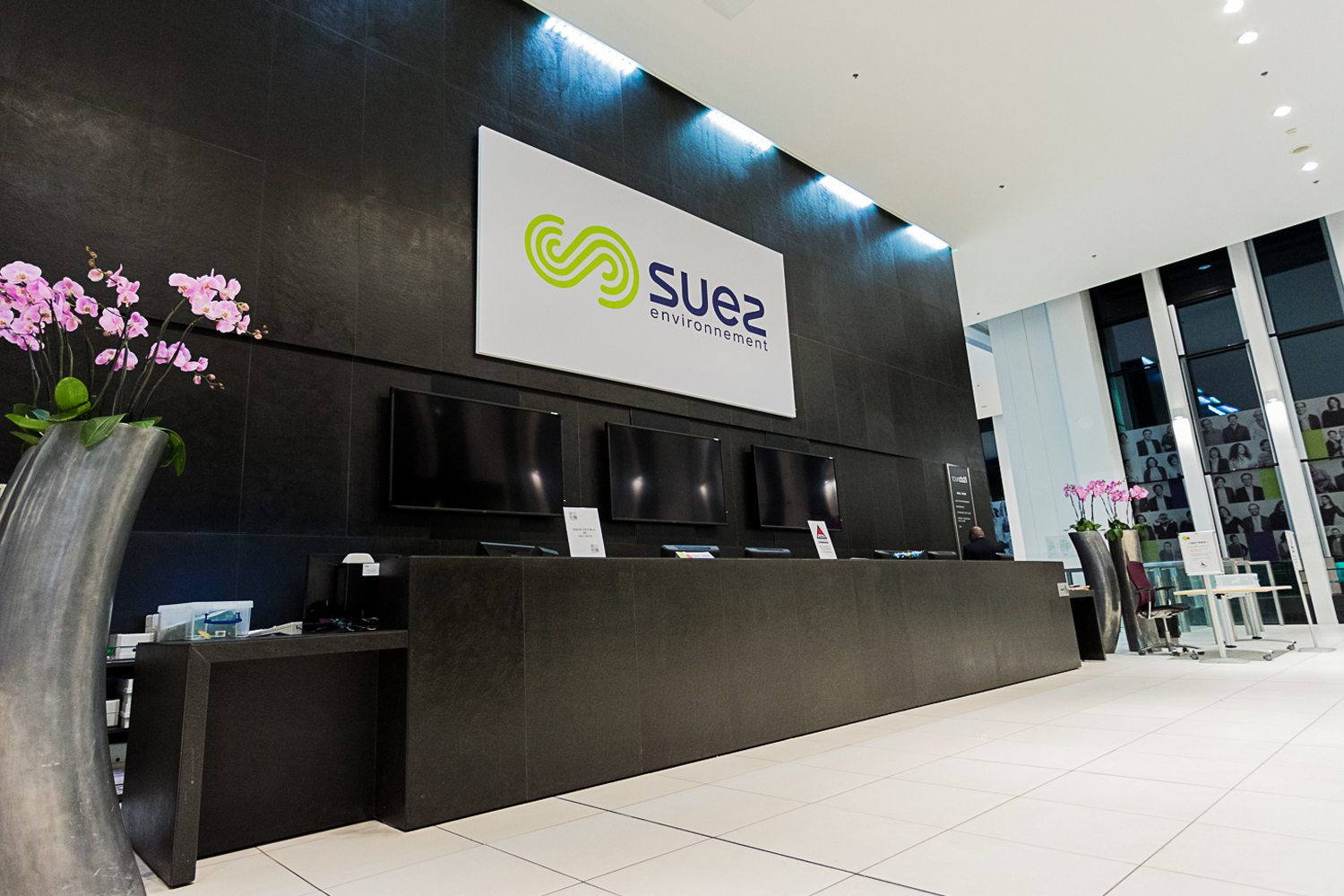 We're truly proud to have won the Transform Award for 'Best Implementation of a Rebrand across Multiple Markets'.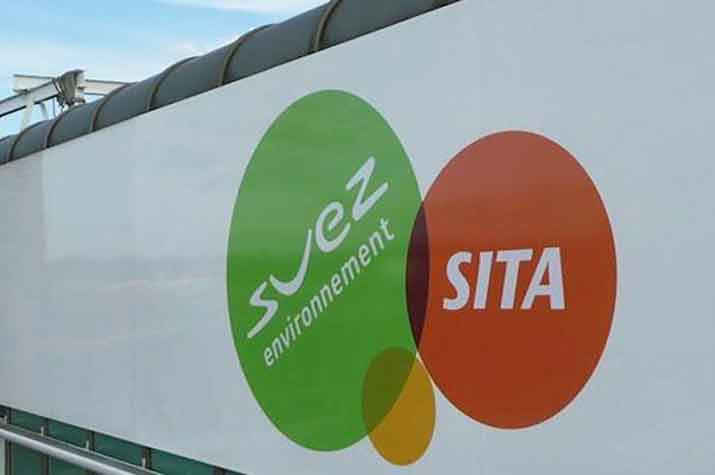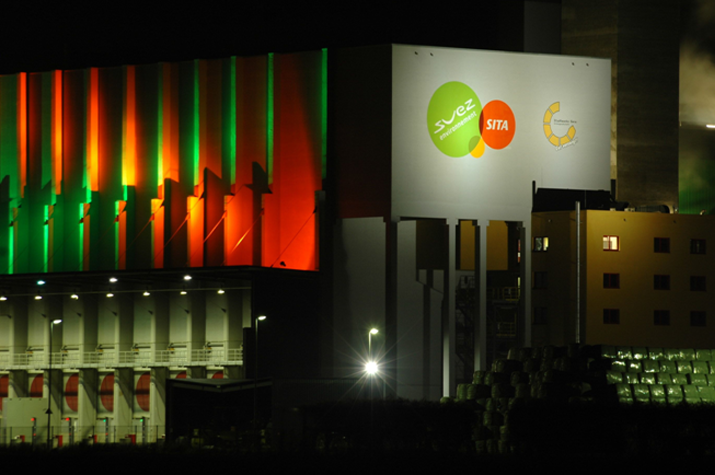 SITA Rebrand
We managed the rebrand of 75 sites in 15 countries.
Our role was to project manage and implement their new brand identity, including interior and exterior signage, window and vehicle graphics and way finding signage.
We were commissioned to develop a brand identity and campaign style that capture the 'duality and essence' of Beaudurof – Modern Minds/Traditional Values, Analytical/Creative, Corporate/Artisan, Work/Leisure. We created a new brand identity, guidelines, campaign styling and creative art direction for the product, stationery and stores.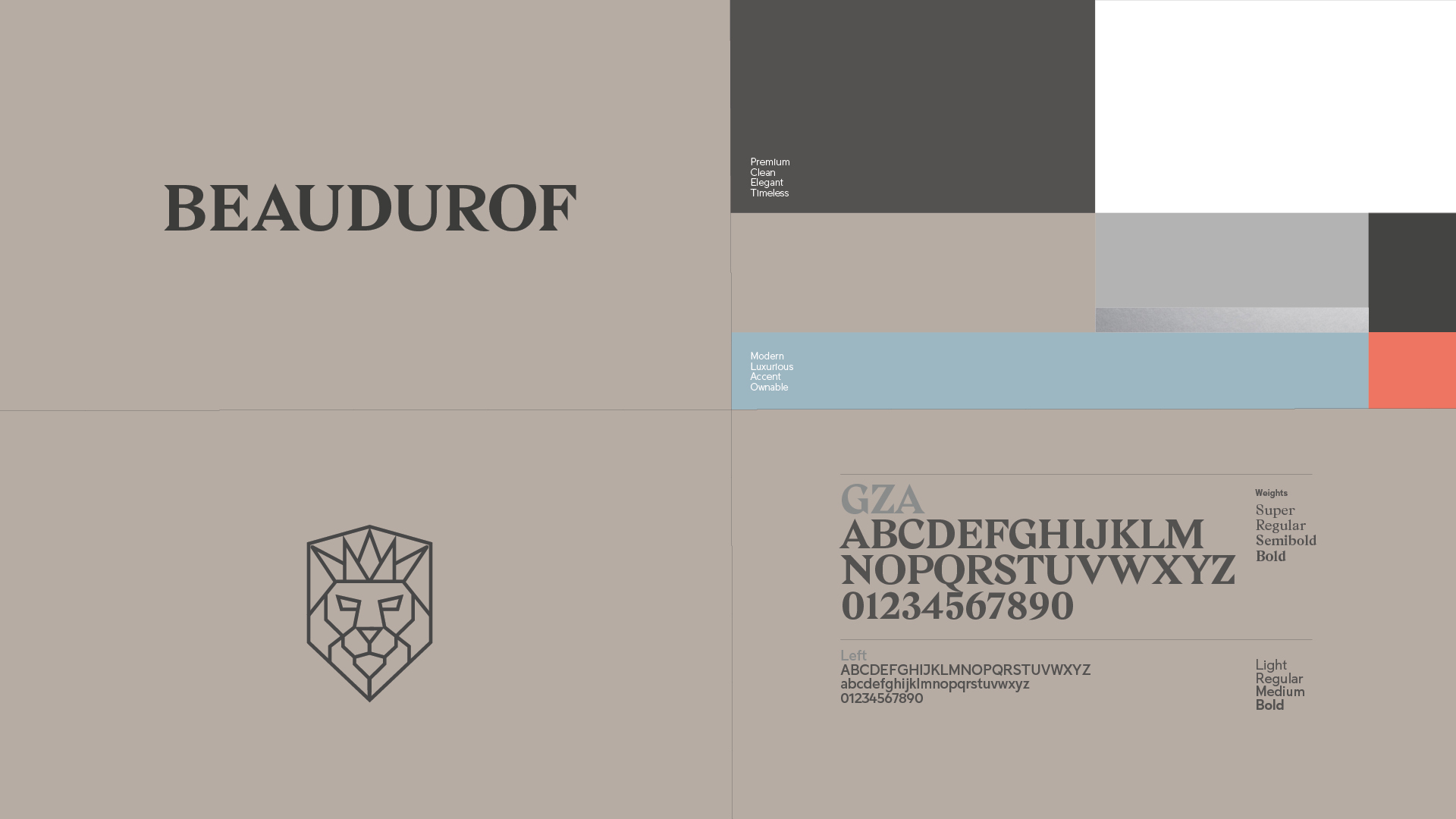 Beaudurof Brand Identity Elements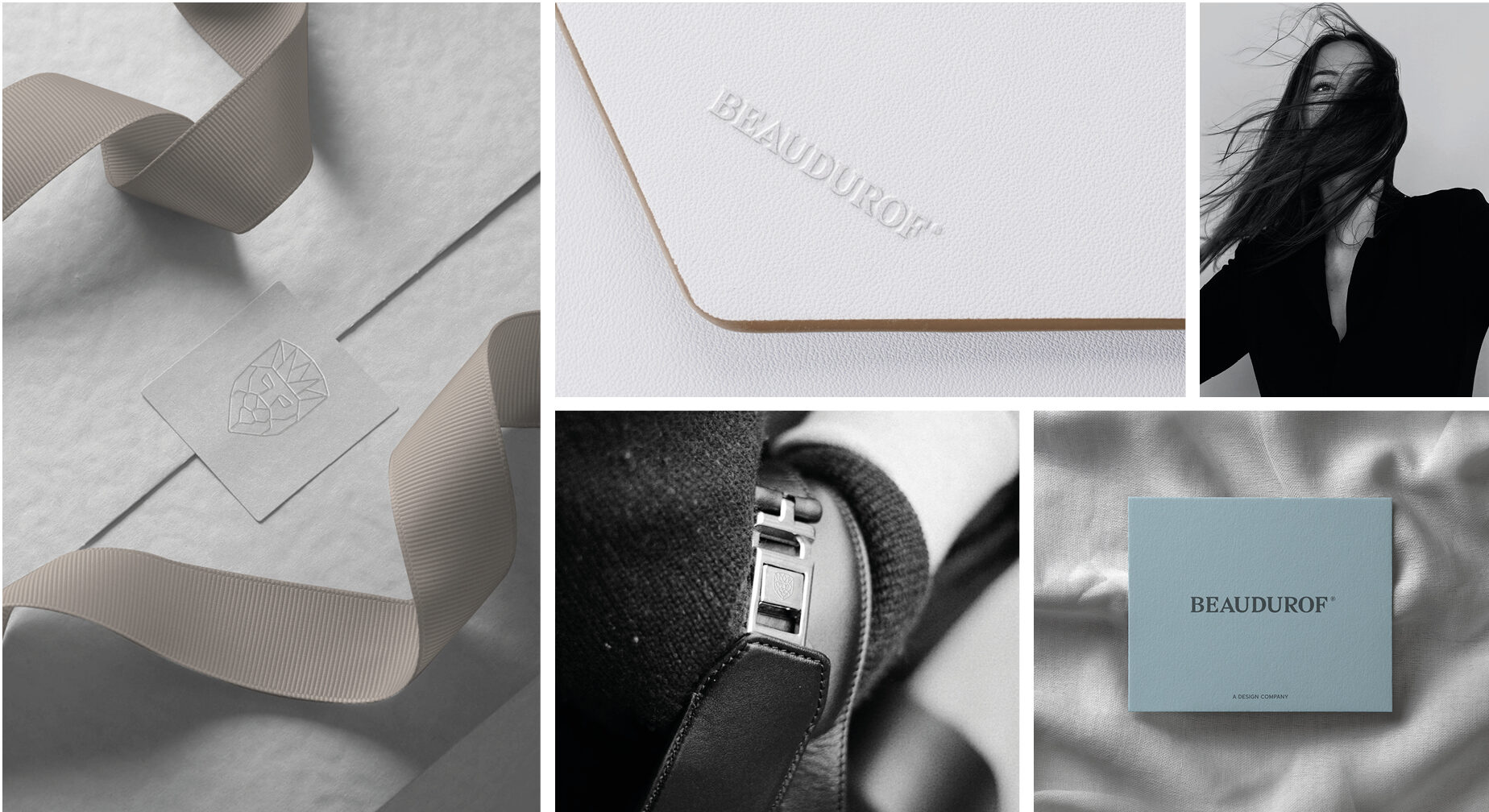 Beaudurof Brand Identity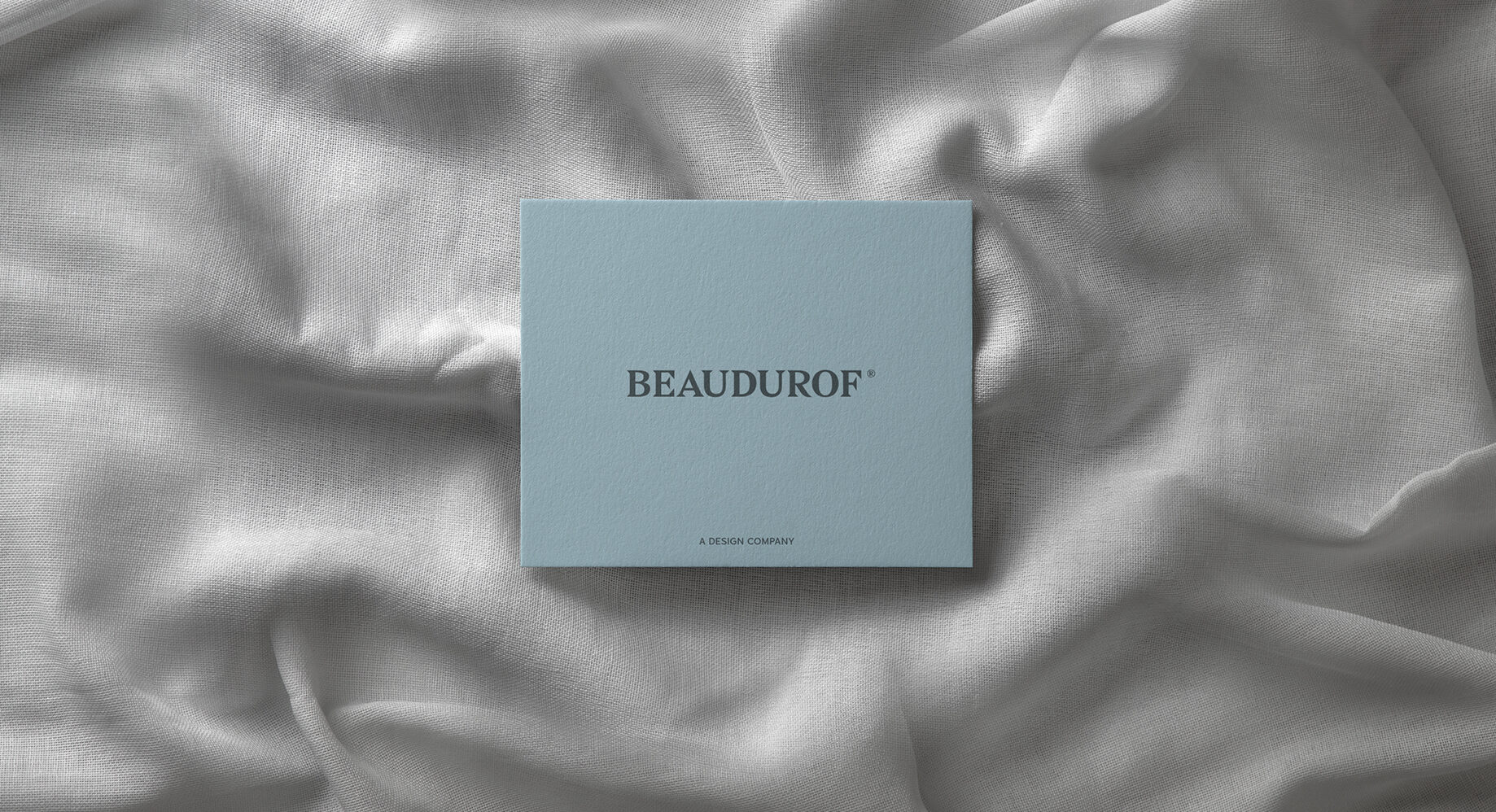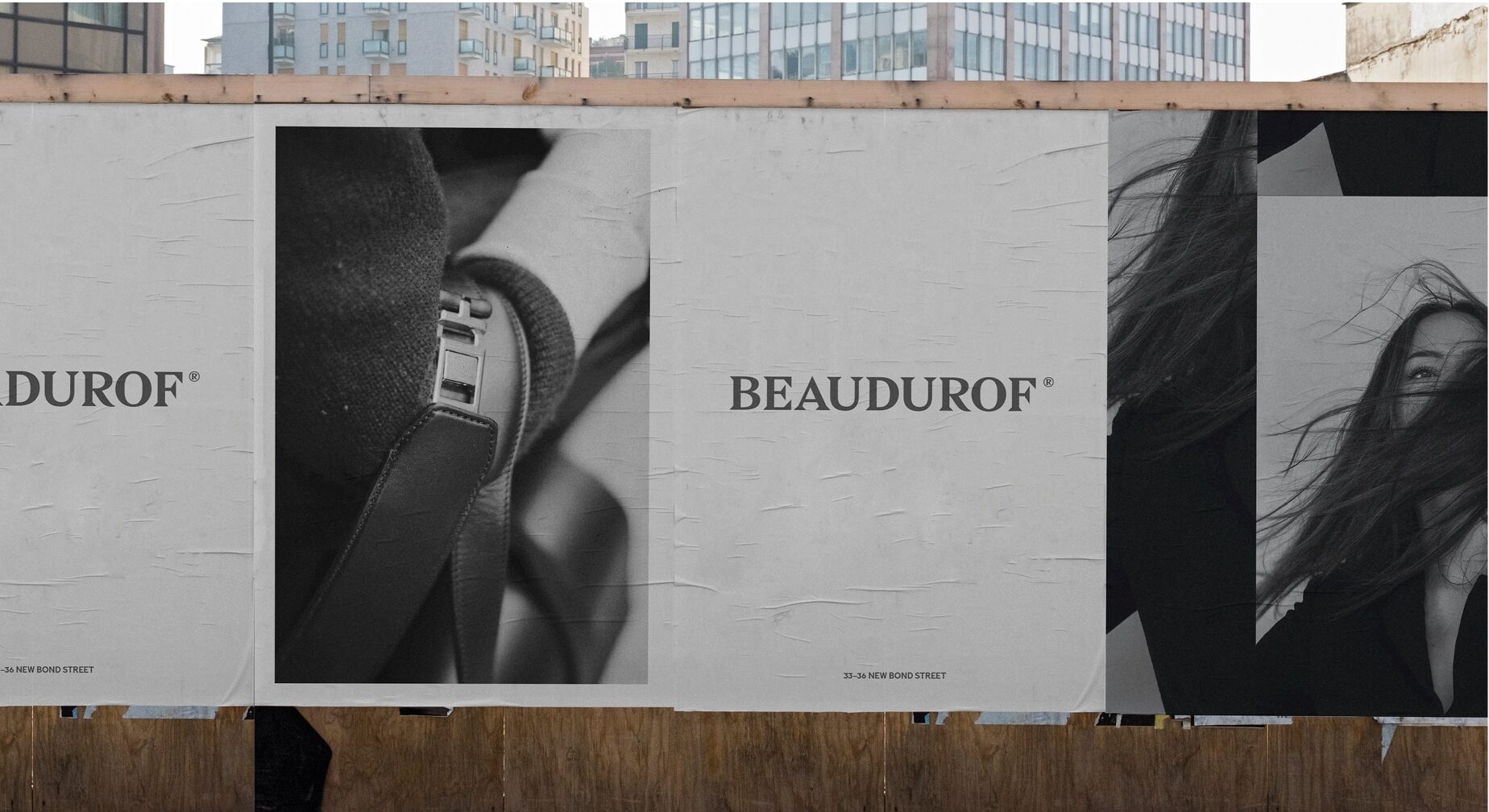 Beaudurof OOH Advertising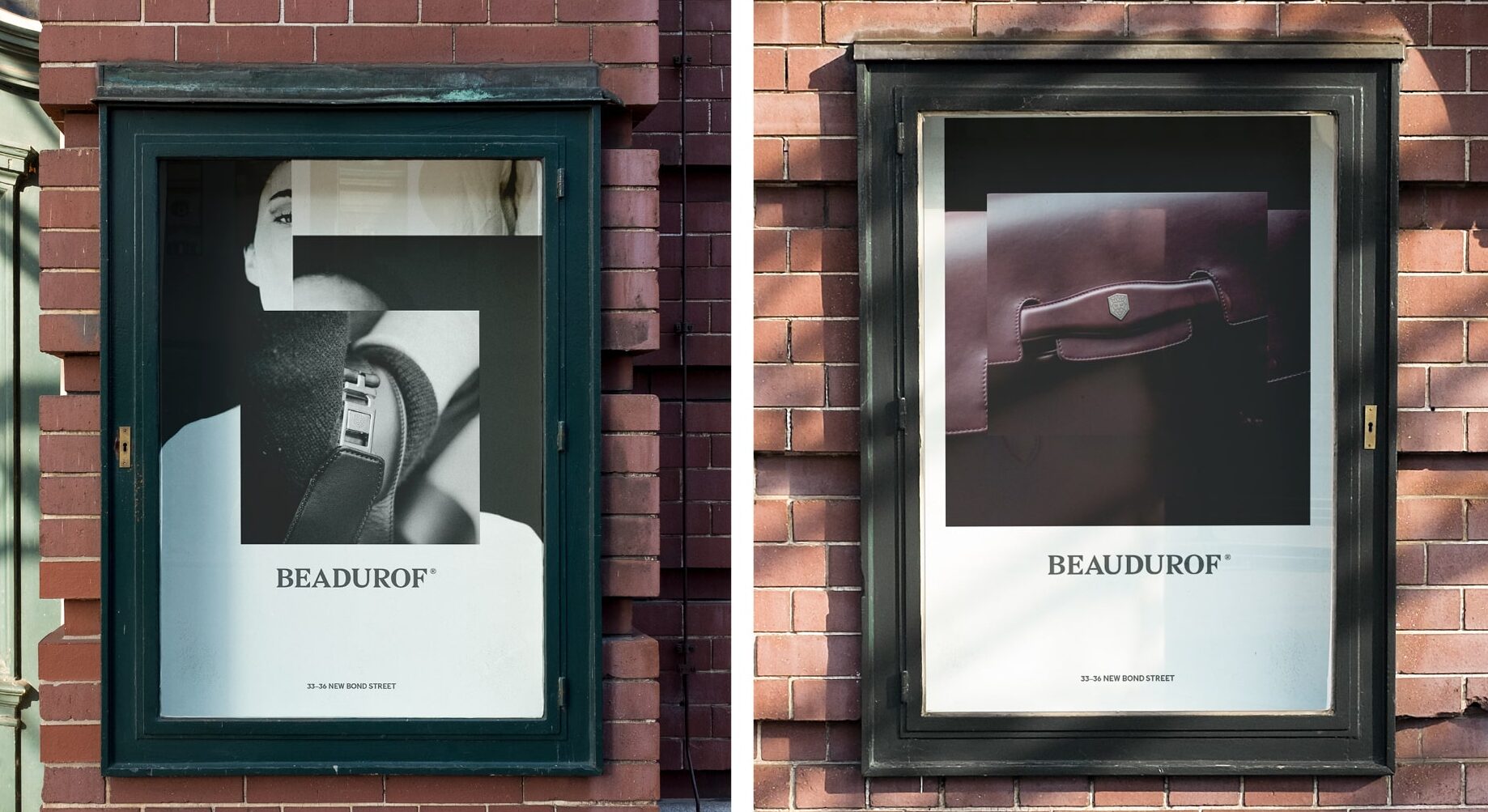 Beaudurof OOH Advertising